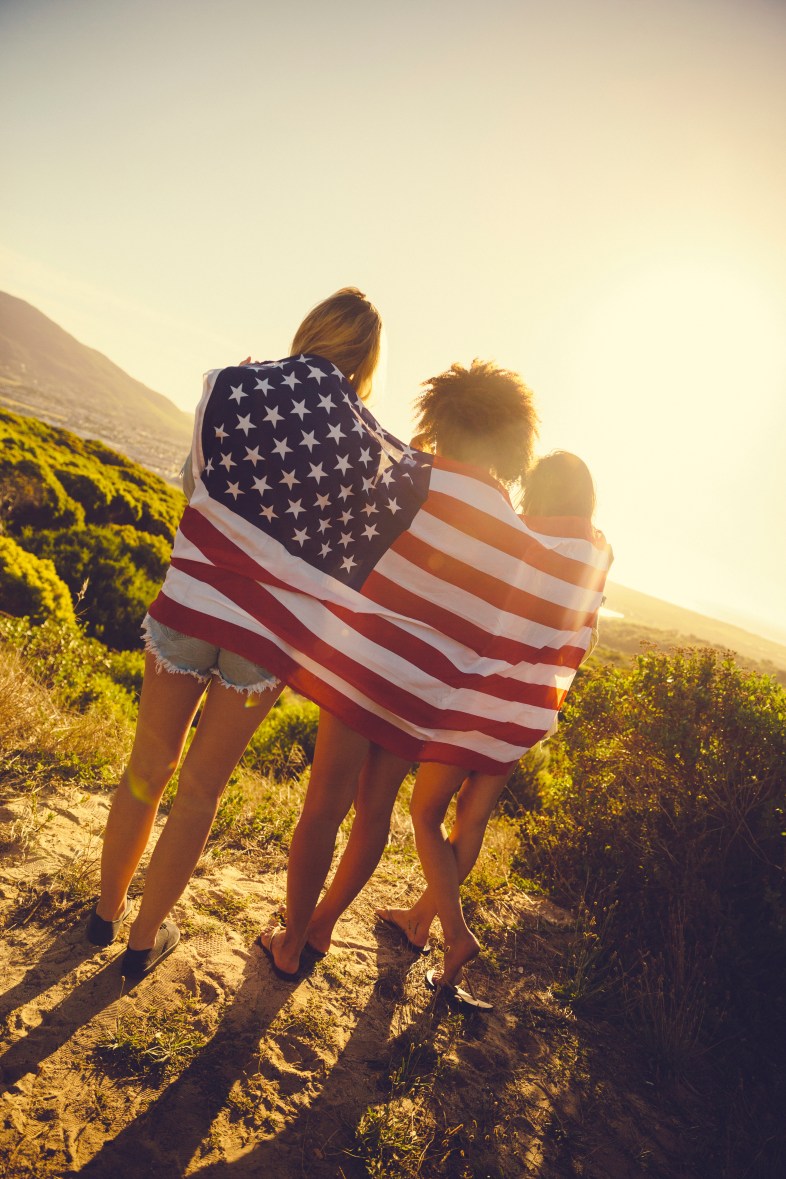 Imagine you have a brother and he's an alcoholic. He has his moments, but you keep your distance from him. You don't mind him for the occasional family gathering or holiday. You still love him. But you don't want to be around him.
This is how I lovingly describe my current relationship with the United States. The United States is my alcoholic brother. And although I will always love him, I don't want to be near him at the moment.
I know that's harsh, but I really feel my home country is not in a good place these days. That's not a socio-economic statement (although that's on the decline as well), but rather a cultural one.
I realize it's going to be impossible to write sentences like the ones above without coming across as a raging prick, so let me try to soften the blow to my American readers with an analogy:
You know when you move out of your parents' house and live on your own, how you start hanging out with your friends' families and you realize that actually, your family was a little screwed up? Stuff you always assumed was normal your entire childhood, it turns out was pretty weird and may have actually fucked you up a little bit. You know, dad thinking it was funny to wear a Santa Claus hat in his underwear every Christmas or the fact that you and your sister slept in the same bed until you were 22, or that your mother routinely cried over a bottle of wine while listening to Elton John.
The point is we don't really get perspective on what's close to us until we spend time away from it. Just like you didn't realize the weird quirks and nuances of your family until you left and spent time with others, the same is true for country and culture. You often don't see what's messed up about your country and culture until you step outside of it.
And so even though this article is going to come across as fairly scathing, I want my American readers to know: some of the stuff we do, some of the stuff that we always assumed was normal, it's kind of screwed up. And that's OK. Because that's true with every culture. It's just easier to spot it in others (i.e., the French) so we don't always notice it in ourselves.
So as you read this article, know that I'm saying everything with tough love, the same tough love with which I'd sit down and lecture an alcoholic family member. It doesn't mean I don't love you. It doesn't mean there aren't some awesome things about you (BRO, THAT'S AWESOME!!!). And it doesn't mean I'm some saint either, because god knows I'm pretty screwed up (I'm American, after all). There are just a few things you need to hear. And as a friend, I'm going to tell them to you.
And to my foreign readers, get your necks ready, because this is going to be a nod-a-thon.
A Little "What The Hell Does This Guy Know?" Background: I've lived in different parts of the US, both the deep south and the northeast. I have visited most of the US's 50 states. I've spent the past three years living almost entirely outside of the United States. I've lived in multiple countries in Europe, Asia and South America. I've visited over 40 countries in all and have spent far more time with non-Americans than with Americans during this period. I speak multiple languages. I'm not a tourist. I don't stay in resorts and rarely stay in hostels. I rent apartments and try to integrate myself into each country I visit as much as possible. So there.
(Note: I realize these are generalizations and I realize there are always exceptions. I get it. You don't have to post 55 comments telling me that you and your best friend are exceptions. If you really get that offended from some guy's blog post, you may want to double-check your life priorities.)
OK, we're ready now. 10 things Americans don't know about America.