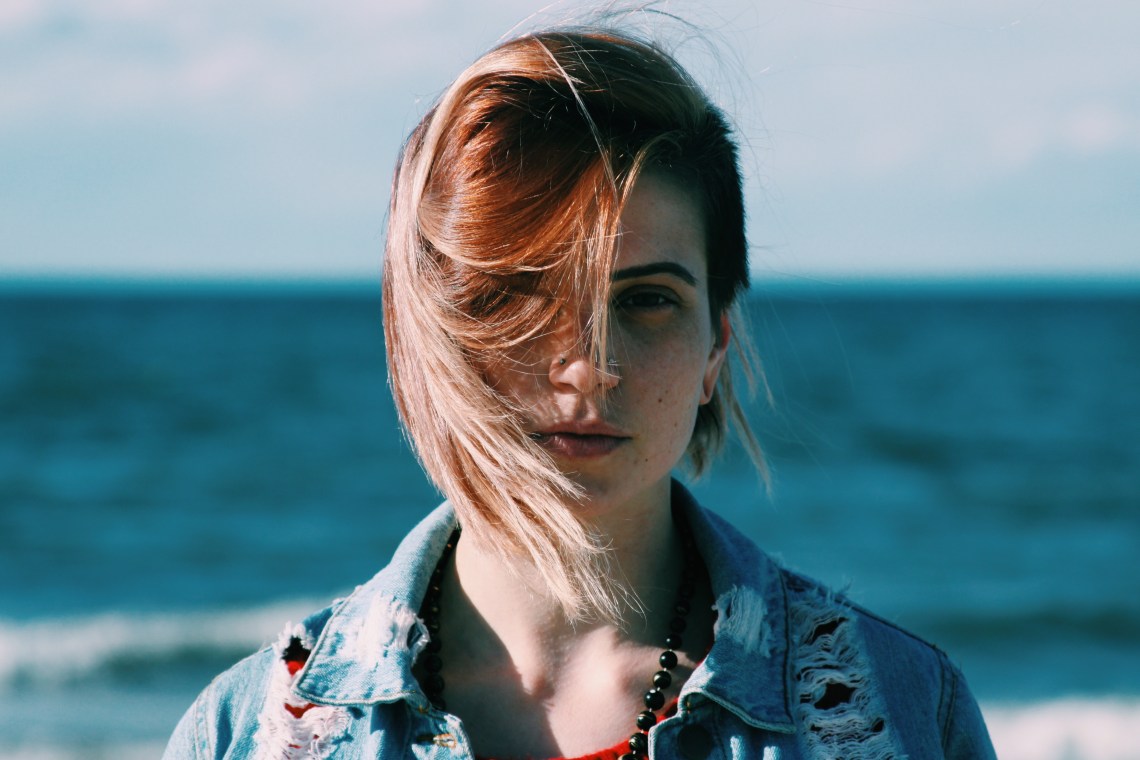 You're staring at the bathroom mirror, nitpicking your flaws. You're sitting in traffic, your mind running through the past few months with your ex, wondering where you went wrong. You're scrolling through your newsfeed, seeing all the smiling faces, and you question whether you'll ever feel that happy. You're trying to mindlessly watch a TV show, but you can't help but think about all the things in your life that feel unfinished and unsettled, or all the ways you feel unworthy.
When it's late at night and you toss and turn in bed, you can't help but ask yourself, Why me? Why am I going through so much? Why does it feel like God isn't listening? Why am I so ugly and broken? Why am I fighting these battles alone? Why do I keep messing everything up? Losing people? Falling for the wrong lovers? Destroying everything I touch?
You can't help but ask yourself if God somehow made a mistake with you. Maybe you were supposed to be strong enough to get through this life without scraped knees. Maybe you were meant to be kinder, softer, more forgiving. Able to love and be loved by good people. Able to stand on your own two feet.
You can't help but wonder if maybe God missed something, forgot something, or just created you with a little less care.
But that's silly, and you know it. Because God created you in His image. He created you with love and attention to every little detail, from the crease in your baby toe to the freckle on your left cheek.
God didn't make a mistake with you. He didn't fail in His creation or forget to finish. He didn't lose sight of your purpose and no matter how absent He feels, He didn't (and won't ever) leave your side.
When life gets tough it's so easy to doubt. To doubt that God is there. To doubt your purpose in this life. To doubt that you'll ever get through the mess you're facing. It's so easy to get caught up in a cycle of disbelief, of mistrust, of loneliness, convincing yourself that you're in it alone and no one cares about the outcome.
But God cares.
He hasn't left you, He's trying to see if you'll rely on Him. He's trying to see if you'll quit your stubbornness, if you'll forget the foolish ways of the world and turn to Him in your moments of despair. He's trying to love you, but you have to let Him in. You have to believe that what you're going through is happening for a reason, and He's not going to leave your side.
You have to believe that He hasn't made a mistake—not with what you're experiencing, not with how you've been created, not with anything you're pushing through.
He is there. He is present. And He's not going anywhere. Trust that.
God doesn't make mistakes. No matter how many times you falter or fail, no matter the list of wrongs in your life, He's not going to regard you as any less. He's not going to 'disown' you, or no longer see you with grace and light.
He will forever love you because you are His, even if you don't honor Him. And He has loved you since the day you were born because you were everything He imagined and more.
When it feels like you're weak, lean on Him for strength. When it seems like He messed up, and could have given you more resilience or hope, ask Him for those traits and trust that He will give them to you. When it feels like you're in over your head with pain and drama, ask Him to be your guide.
He is waiting for you, open arms. Let Him in.
And know that the image you see in the mirror is merely a distorted picture, clouded by insecurity in your own mind and the negative ways of the world. Know that the brokenness aching in your heart is temporary. Know that the storms will pass. Know that the worthlessness, the unworthiness you've convinced yourself of is a lie. For God didn't make a mistake with you; you are beautifully and wonderfully made.
It's time you started believing it.

Marisa Donnelly is a poet and author of the book, Somewhere on a Highway, available here.