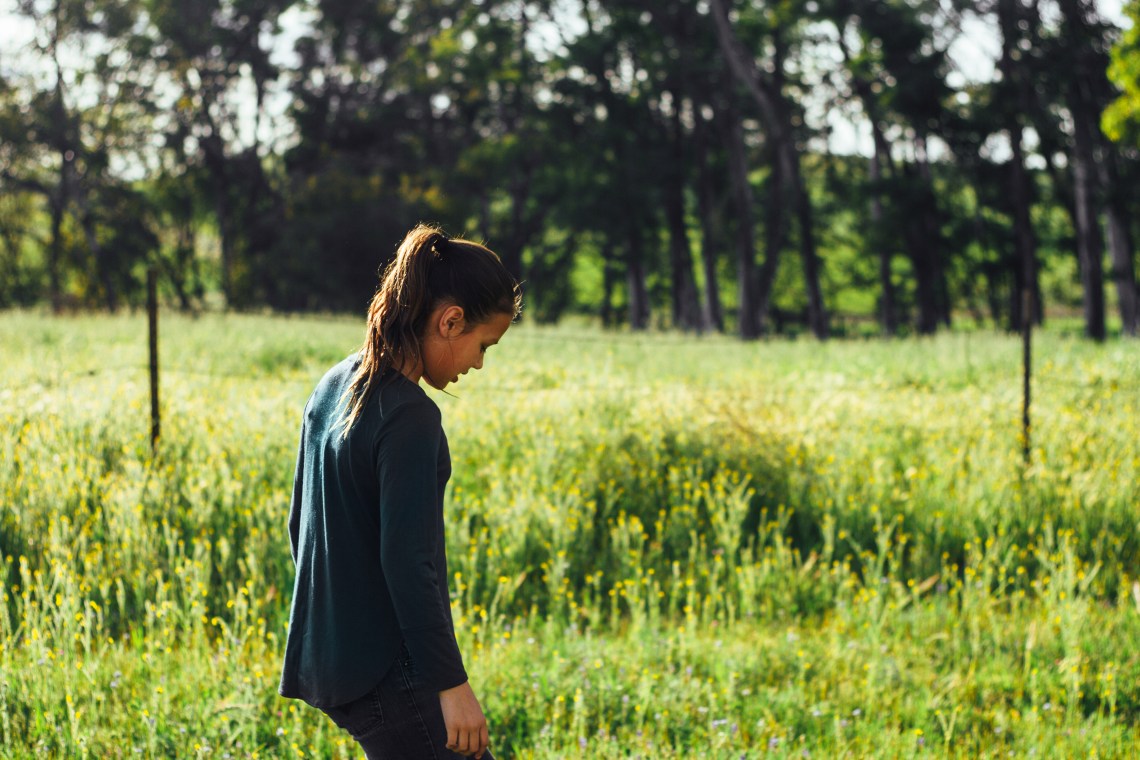 Do you ever have those moments where you're sitting there, wondering how in the hell you're going to make it through? Where you're standing, empty-handed, looking at yourself in the mirror, wishing you could change, reverse, rewind back in time and make everything right again? The moments where you feel exhausted even after sleeping all night, where you feel defeated before you even begin, where you try so hard to shake the disappointment and frustration you feel in your chest, but you just can't?
I know you do. I do too. We all do.
Isn't that crazy—in this world of millions and millions of people, we are still so connected in our emotions, in our experiences, in what we feel and go through and overcome?
That simple fact has always amazed me. And it amazes me to know that no matter what I'm facing, I'm not in it alone. There are so many others who have felt my pain, too. But even more importantly, there's the strength of my God fighting with me, reminding me that my burdens aren't, and will never be, solely mine to bear.
Yesterday I went to the gym and tried to walk, tried to run, tried to be at my normal 100% but just couldn't. I couldn't get my body to move like it knows how. I couldn't get my muscles to relax. I couldn't lift weights or feel confident or even bend down normally. I felt weak. I felt angry. I felt like I wanted to cry, not knowing whether I should push myself and potentially cause injury or just give up and feel like a failure. I was at a loss.
And I know that's not a catastrophic, major issue. I know my problems probably seem silly (and maybe they are in the grand scheme of things). But to someone who loves to run, who finds herself in the gym every single day, who lives and breathes a (mostly) healthy lifestyle—this felt like the end of the world.
What if I could never run again? What if I tore another muscle and couldn't walk? What if I could no longer feel, or be myself? What if I had to take a break from the things I love? What if everything would change from this moment forward?
Those crazy thoughts were running rampant in my head.
But out of nowhere, I felt this verse speaking to me.
"I can do all things through Christ who strengthens me."

— Phillippians 4:13 (NKJV)
Isn't it crazy how we so quickly forget? We face difficult moments and we lose hope. We falter. We get upset. We rely on our strength and mind alone to save us, and when we can't we freak out.
We forget that no matter what we're facing, it isn't bigger than our God.
We can do all things through Christ. When we surrender our control. When we let go of our fear. When we take a deep breath and hand him our issues and pains, rather than trying to make sense of them or fix them on our own.
He gives us power. He gives us love. He sets us back on our feet when we fall down and on the right path when we lose our way. If we let Him in and believe in Him, rather than feeling defeated, He will bring us through.
Because no matter how big the obstacle, no matter how heavy our hearts are, no matter what brokenness—physical or emotional—is weighing down on our bodies, no matter how tired or sad or hopeless we feel, our God is stronger.
So maybe you're not sure what to do after the loss of a loved one. Maybe a bad breakup has your mind spinning with self-hate and self-doubt. Maybe you're lonely in a new town or new city. Maybe you're sick, losing your battle with mental illness, struggling in a job you hate. Maybe you're standing on a treadmill, trying to put one foot in front of the other but a sharp pain is running through your body. Maybe you're scared or hopeless. Maybe you're on the verge of giving up.
Don't.
Because God is with you—in your moments of triumph and your moments of weakness.
He sees the pain you're going through. He sees the heaviness in your heart. He sees the way you are trying, so desperately, to rely on your own will to pull you through. And He sees that you're losing hope, but He doesn't want you to.
He wants you to put your faith in Him and know, beyond a doubt that He is here and never leaving. He wants you to trust that He is far more powerful, far bigger, far stronger than what is weighing you down.
And it doesn't matter how far you feel from Him, the mistakes you've made, the lessons you haven't learned, the sins you keep committing—He loves you and wants to take your pain away.
So let Him.
For whatever you're facing is tiny in comparison to His strength.
And in Him, you can do all things.

Marisa Donnelly is a poet and author of the book, Somewhere on a Highway, available here.