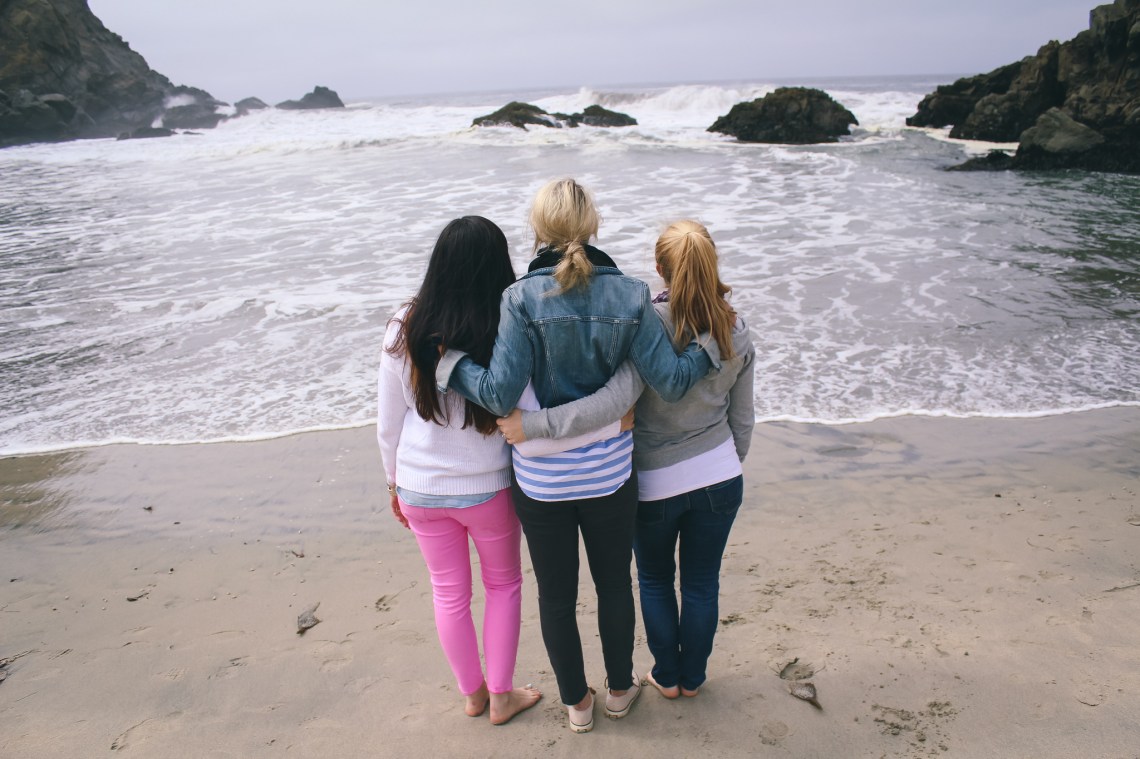 "I am the light of the world. Whoever follows me will never walk in darkness, but will have the light of life."

— John 8:12 (NIV)
Being a Christian means having faith. Faith in the unknown. Faith in the unseen. Faith in the confusing. And faith when it counts.
Sometimes God leads us believers in strange directions. He commands us to change the life we are living, to challenge those around us, to be called to a certain place or a certain decision that we might not typically make on our own.
We get this strange feeling stirring in the deepest parts of our soul. We feel a weird, unexplainable urge to do something, sometimes something that makes absolutely no sense, yet we have this strong desire to do it—that's God calling to our hearts.
And we must answer.
God wants us to be pushed out of our comfort zones. He wants to bring us into the direction of following Him, even when (and especially when) that isn't what the world around us is doing.
Sometimes that means engaging a friend, a family member, a coworker into a conversation about Him. Sometimes that means being a more outward symbol of faith. Sometimes that can be something big, like changing your entire life to be more devoted to Him, going on a mission trip, moving to a different place to bless it with His word, or even something as big as sponsoring someone in need, or adopting a child that so desperately wishes for a family.
God's plan is sometimes crazy.
He sometimes asks us to do things that make non-believers wrinkle their noses, roll their eyes, shrug their shoulders in disbelief. He calls us to change our lives in ways that doesn't make sense. But that's the whole point.
His plan is not our plan.
And He calls us to follow Him, and to have faith.
"Since we live by the Spirit, let us keep in step with the Spirit.

— Galatians 5:25 (NIV)
When we are called to do something by God, we must trust in Him. And we must do it. We must put aside our fears and doubts, our negativity and the negativity of others and trust in something greater than ourselves, no matter where this may lead.
We must walk in His light and His spirit.
We must trust that He will bring us where we are meant to be.
We must not be afraid of what the world is thinking, must not be afraid of what we look like or if we are making the right decision. We must trust that God always has our best interests in mind, and though we will definitely face pain and hardship, He will forever stand by our side.
We must have faith in His plan, a plan that doesn't always make sense to our human standards, but a plan that is meant to serve others, serve Him, and bless the world around us.
"Be strong and courageous. Do not be afraid or terrified because of them, for the LORD your God goes with you; he will never leave you nor forsake you."

— Deuteronomy 31:6 (NIV)
He won't ever leave us or lead us astray.
He loves each and every one of us, His creation.
And if you find that He is calling you, trust Him.
His plan will change your entire life, but it will be good because He is good. This I promise.