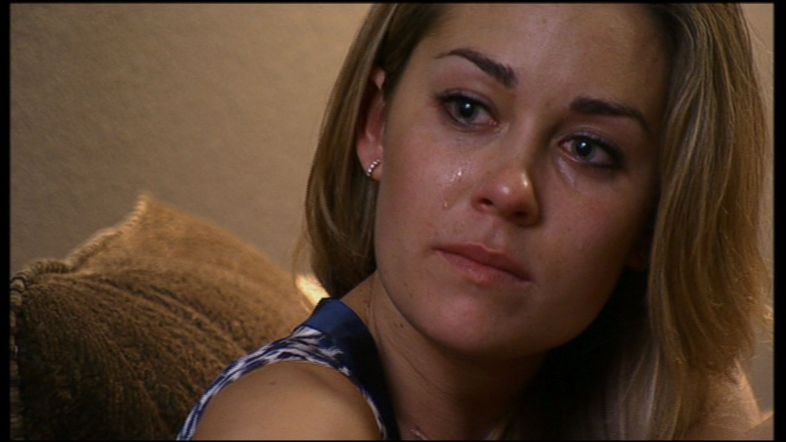 1. Lauren Conrad is one of her style icons, the queen of basic herself, so she still watches old Hills episodes.
2. She's one of those girls who updates her Instagram almost every day with pictures of her latest latte or green juice. She does those pics of just her feet and you're like, "babe? who gives a fuck?" but somehow she gets 100 likes from 100 other basics so you don't say anything and let her continue on in all her basic Instagram glory.
3. Eat, Pray, Love is her basic bitch go-to guide for wanting to take a "spiritual" journey to an underdeveloped country. You suggest going to Germany or Amsterdam but no, she wants to go to India to "find herself."
4. She has a Marilyn Monroe quote tattooed on her because she thinks it makes her "edgy."
5. Her every day outfit in college is/was a pair of leggings, a Northface coat, a pair of Uggs, a cracked iPhone, and a Coach purse.
6. She talks about TV characters like they're real people. "Omg, we're JUST LIKE Chuck and Blair, babe!" I DON'T KNOW WHO THEY ARE.
7. She's worn a bandage dress to a party before. :-/
8. She probably majored in PR at some point.
9. Carrie Bradshaw is still one of her idols so you watch that TV show with her and you're like, "but babe, Carrie seems kind of nuts? Like, she spent $40,000 on shoes. That seems like a lot of money." and she's like, BUT SHE'S A FASHIONISTA.
10. She takes BuzzFeed quizzes and posts her results so everyone knows what kind of cat or french fry she is.
11. She talks excessively about eating Kale and working out but you never really see her doing either.
12. She loves Starbucks and freaks out whenever her season drink becomes available. The baristas know her and her order by name.
13. The most daring thing she's ever done with her hair is try an ombre for four months.
14. When Gilmore Girls came on Netflix she told you she wouldn't be available for the next week.
15. She actually describes herself as "awkward" or "adorkable" on her Tumblr or Twitter bio.
16. She thinks watching Netflix and eating Chipotle burritos is a personality type.
17. She's obsessed with Paris and New York, even though she's never been there. She has one of those generic posters of the Eiffel Tower or Manhattan skyline somewhere in her apartment.
18. Her entire lingerie collection comes from Victoria's Secret and those buy 7 for $25 deals or whatever.