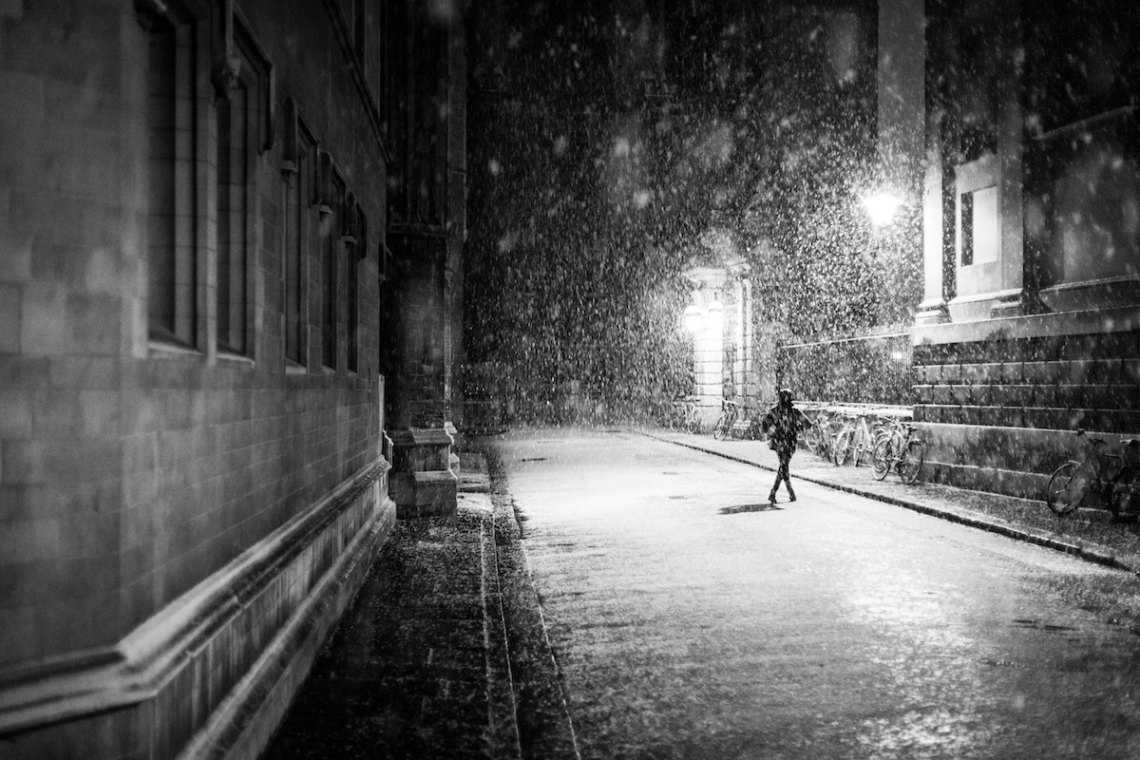 ---
1. HEATHER TEAGUE
"In the 90s, a girl by the name of Heather Teague was sunbathing on the Kentucky side of the Ohio River near Evansville, Indiana. A witness was watching from across the river through his telescope (probably creeping on her) when, out of the woods behind her, a man walked up, grabbed her by the hair, and dragged her back to the woods. To this day, no one knows what happened to her or who took her (although there are many speculations, some very plausible)."
---
2. ASHA JAQUILLA DEGREE
• Asha was 9 years old at the time, in the year 2000.
• She packed her backpack with multiple sets of clothes the night before she went missing.
• Early in the morning, sometime before 4am, Asha leaves her family home in North Carolina, despite the heavy wind and rain outside.
• A passing motorist notices her walking alongside the highway, and turns around.
• At this point, Asha is observed running into a wooded area.
• Her backpack is later unearthed from a construction site, near where she entered the woods.
• Asha's body has never been found."
—ffff
---
3. TARA CALICO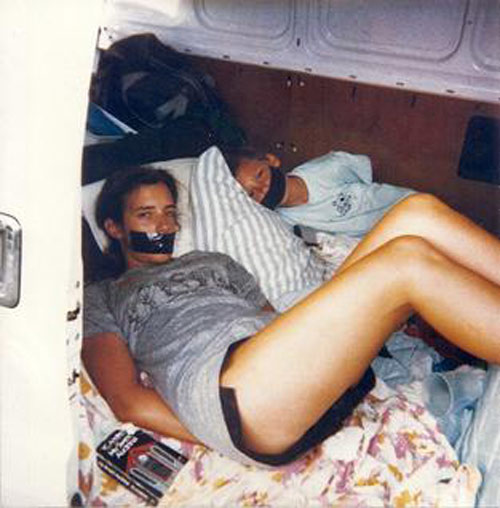 On September 20, 1988 in Belen, New Mexico, she went for her daily bike ride and never came back. Her mom actually used to accompany her on these rides but stopped because she felt like she was being stalked by a driver. She tried to get Tara to carry mace, but Tara refused. That day, her mom set out to look for her along the trail and didn't find her, but pieces of her Walkman and a cassette tape. Several people saw Tara riding her bike (which has never been found), but no one witnessed her abduction although they did see a light-colored pickup truck following her.
On June 15, 1989 a Polaroid photo of a young woman and boy, bound and gagged was found in a convenience store parking lot in Florida. The photo was thought to have been taken after May 1989 because the type of film was not available till then. Tara's mom thought the woman in the photo was Tara given a similar scar on her leg from a car accident. The boy was thought to be the missing Michael Henley, (also of New Mexico) but that later proved to be untrue as Henley's remains were later found in the forest a few miles from a campsite from which he had disappeared in 1990. More photographs have surfaced of a female bound and gagged, but they haven't been released to the public. The female in the photos has been suspected to be Tara, but the boy remains unidentified."
---
4. ELISA LAM
"Elisa Lam. The surveillance video of her right before she died is extremely disturbing. Basically, girl stays alone in downtown LA hotel. Disappears. Then someone complains the water is gross. They find her body later inside a rooftop water container. Locked from the outside. Then they find (and release) security camera footage of her in the hallways and elevators that show her behaving super strange the night of her disappearance and it never shows anyone else near her. Still unsolved."
---
5. THE YUBA COUNTY FIVE
"Yuba County 5 or the Yuba incident that has been called the American Dyatlov pass….
In 1978 five friends with intellectual disabilities ended up driving into the wilderness for no apparent reason and four of their remains were later found there. One was extremely emaciated and had taken a long time to die in a ranger's cabin where food and other essentials were readily available. The others were outside and not enough was found to determine how they died. They didn't leave even though their truck was still functional. I can't find any theory anywhere even attempting to explain what could have happened to them."
---
6. THE LOST GIRLS OF PANAMA
"The Dutch girls who went missing in Panama is both creepy and mysterious to say the least. This is a great read but also a sad story. I haven't read it in some time but I think they had determined that they had gone off the trail and possibly one of them had fallen and gotten injured. The other girl went to go find help and had when it got dark, all she had was a camera to light her way, so the story has some pictures of darkness in a jungle that are unsettling. Extremely creepy and sad as they both most likely died of exposure but there has been speculation of a malicious actor in the case."
---
7. BRANDON LAWSON
"Brandon Lawson. He ran out of gas on the highway in the middle of the night and called his brother to come help him. Shortly after he called 911 and reported that someone had chased him into the woods and that he needed police. Eventually his brother and one police officer arrive at the scene and find his truck abandoned, but no sign of Brandon. Brandon calls his brother and says he's bleeding and is 10 minutes away from his truck. That was the last anyone ever heard from him and searches of the area turned up empty."
---
8. SUSAN POWELL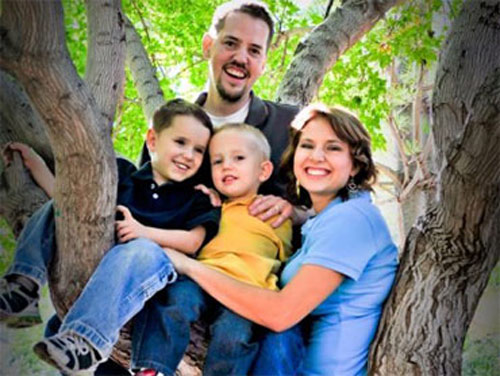 "I remember reading about the disappearance of Susan Powell in a similar one of these threads a few months back. It's a wild story—husband and wife (with two young sons) have a bad marriage (he's abusive & controlling + at one point they had to move because the husband's father was in love with the wife). Things get so bad she starts fearing for her life—then one night the whole family disappears, only to have the husband come back a few days later saying that he and the boys went camping and he had no idea where the wife was. As the investigation into what happened to the wife goes on, the husband acts more and more suspiciously, eventually moving with the kids to live with his father that they moved away from in the first place, but then lost custody of the kids because the father got caught with a bunch of child porn (and hundreds of creeper shots of Susan). Finally, during a supervised visit, the husband grabs his sons from the social worker, holes himself up inside his house and then blows it up, killing himself and both the boys. And all the while, they never solved the mystery of what happened to Susan Powell and she is still listed as missing (although presumed murdered and dumped somewhere by the husband)—it's a sad, crazy tale."
---
9. THE JAMISON FAMILY
• The Jamison family (2 adults, 1 young daughter) was interested in purchasing a plot of land in Oklahoma.
• They drive out in their pickup truck to check it out.
• Truck is later found abandoned.
• $32,000 cash found in truck, along with the Jamisons' IDs, wallets, mobile phones, and a GPS.
• The family dog was also left in the truck, and was extremely malnourished.
• A camera is discovered, the final picture was of their daughter, 6-year old Madyson, who looks somewhat distressed.
• Security footage is uncovered, with the family appearing 'trancelike' and not speaking to one another.
• The Jamisons' skeletal remains are found years later, dumped less than 3 miles from where the pickup truck was originally discovered.
• Remains show no signs of struggle."
—ffff
---
10. THE SODDER CHILDREN
"The Sodder children disappearance.
On Christmas Eve, December 24, 1945, a fire destroyed the Sodder home in Fayetteville, West Virginia.
At the time, it was occupied by George Sodder, his wife Jennie, and nine of their ten children. During the fire, George, Jennie, and four of the nine children escaped. The bodies of the other five children have never been found.
The fire was blamed on 'faulty wiring'; however, one of the jurors involved in the inquest had, at one point, threatened George Sodder, saying his house would be 'burned' and his children 'destroyed.'
The Sodders continue to question the official findings about the fire.
They wondered why, if it had been caused by an electrical problem, the family's Christmas lights had remained on throughout the fire's early stages, when the power should have gone out.
A telephone repairman told the Sodders that the house's phone line had not been burned through in the fire, as they had initially thought, but cut by someone who had been willing and able to climb 14 feet up the pole.
A missing ladder belonging to the Sodders was found at the bottom of an embankment soon after the incident.
A man whom neighbors had seen stealing a block and tackle from the property around the time of the fire was identified and arrested. He admitted to the theft and claimed he had been the one who cut the phone line, thinking it was a power line, but denied having anything to do with the fire. However, no record identifying him exists, and why he would have wanted to cut any utility lines to the Sodder house while stealing the block and tackle has never been explained.
Jennie Sodder also had trouble accepting Morris's belief that all traces of the children's bodies had been burned completely in the fire. Many of the household appliances had been found, still recognizable, in the ash. A local crematorium supported her theory.
The trucks' failure to start was also considered. George Sodder believed they had been tampered with, perhaps by the same man who stole the block and tackle and cut the phone line.
The only bone fragments ever found on the site were a few human vertebrae fragments, although these were confirmed to have never been exposed to fire."
—ffff
---
11. RICO HARRIS
"Rico Harris. He was a massive 6'9″ former Harlem Globetrotter basketball player who had drug issues earlier in his life, but had made a full recovery and was getting his life back on track. He was driving along California's Interstate I-5, from his home in Southern California to Seattle, to live with his girlfriend. He was somewhere just north of Sacramento, exhausted, and told his girlfriend over the phone that he wanted to check out the mountains. All calls stopped since then.
His car was found a couple days later by a patrolman near a rest stop in the mountains. A massive search was launched. No signs of him. The strangest part? A driver later reported seeing a massive 6'9″ individual wandering down the highway, just a mile from where the car was found—a week later. A search was re-launched, massive size 17 footprints were found in the ground that were not there before, they were getting very close, and then…nothing. No trace, no body, nothing.
Where did Rico go the first time he disappeared? Where was he for an entire week? And where did he disappear to again? The fact that someone could disappear twice, is what makes this so damn mystifying to me."
---
12. ANGELA HAMMOND
Angela Hammond—While driving home Angela Hammond stops at a phone booth to call her fiancé Rob and describes a creepy looking man in a pickup truck in the parking lot. Her fiancé suddenly hears Angela scream and drives into town to check on her. He passes by a pick-up truck and sees Angela struggling with an unidentified man, but after attempting a pursuit, the transmission on his truck gives out and this is the last anyone ever sees of Angela. She still hasn't been found and went missing in 1991."
---
13. STACY ARRAS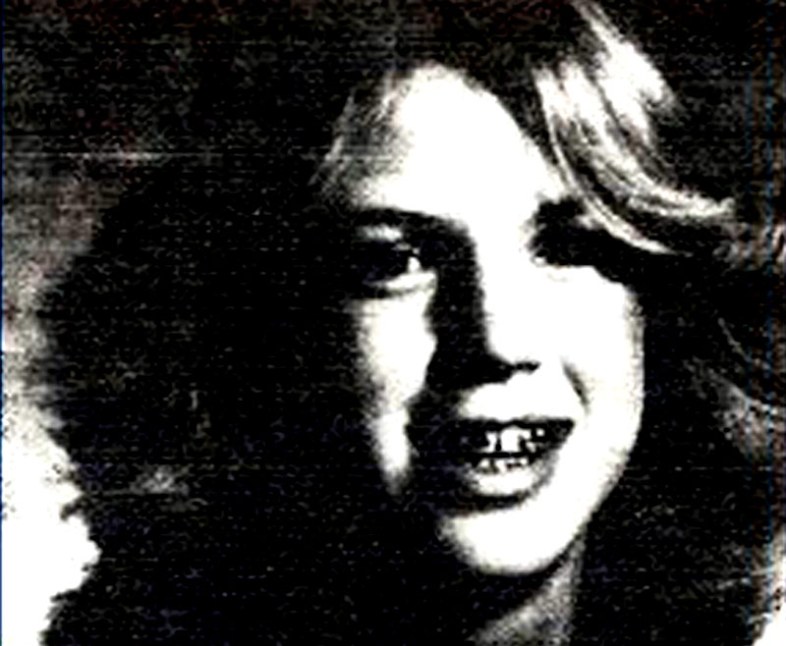 "The Stacy Arras disappearance…
It was in the afternoon on July 17, 1981, when a group of six, plus Arras and her father, rode into Sunrise High Sierra Camp on horseback. The camp sits 9,400 feet above sea level and is regarded for its historic significance, being the final stop in Yosemite's 'mountain chalet' loop. It was built in 1961 to make backcountry an alluring destination for tourists, offering stunning wilderness vistas but also creature comforts like showers and reasonably comfy beds.
Arras told her father that she wanted to photograph a nearby lake. It wasn't terribly far, just over a bluff. He declined to accompany his daughter, 14 at the time, but an elderly man from their group would tag along. At some point, the 77-year-old man grew tired and sat down to rest. Arras, seemingly determined to reach the water, trekked onward.
Back at the camp, the group's tour guide remembered noticing her from afar. She was 'standing on a rock about 50 yards south of the trail.' According to a summary of her official cold case file, that was the last time anyone saw Arras or the last time anyone is known to have seen her. She vanished that day, without a trace, leaving only her camera lens behind."
---
14. AMY LYNN BRADLEY
She was on a cruise with her family. She was last seen asleep on the balcony of the cabin and was seen earlier in the night with the band on the cruise. She was reported missing shortly after the cruise docked. There were no signs of her on the ship or in the ocean.
There were possible sightings of Bradley in Curaçao in 1998 and 1999. Two Canadian tourists reported seeing a woman resembling Amy on a beach in Curaçao in August 1998. The woman's tattoos were reportedly identical to Bradley's. Bradley's tattoos included a Tasmanian Devil spinning a basketball located on her shoulder, the sun placed on her lower back, a Chinese symbol located on her right ankle, and a gecko lizard on her navel. She also had a navel ring. A member of the Navy stated that he saw Bradley in a brothel in 1999. He claimed she told him that 'her name was Amy Bradley and [she] begged him for help,' explaining that she was not allowed to leave.
I find it freaky just because of how terrifying human trafficking is."
---
15. JUAN MARTINEZ
"Juan Martinez disappeared while on 'vacation' with his mother and father who was a truck driver. His dad was carrying a load of 20,000 liters of sulfuric acid on route to a chemical plant or something similar when he somehow started driving erratically down a long declining road. The truck Juan was on crashed into another truck, spilling the sulfuric acid and killing both of his parents. Juan however, was never found after the accident. And no, sulfuric acid doesn't dissolve everything, so something should have been left of him, but nothing was ever found."
---
16. JALIEK RAINWALKER
"Jaliek Rainwalker. He disappeared from the home of his adopted parents in upstate NY about 10 years ago. Lots of shifty behavior from his adoptive father—an off-the-grid, paranoid, hothead. Weird notes sent after his disappearance….Also—that name is pure Jedi."
---
17. MAURA MURRAY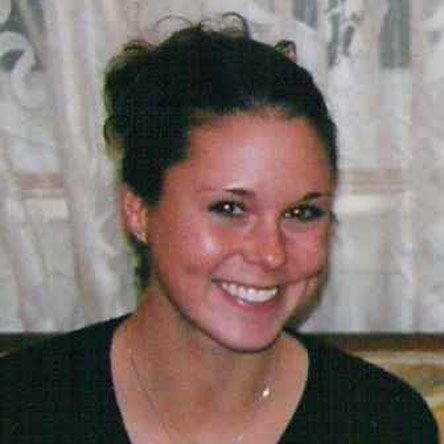 "I always found Maura Murray to be unsettling:
Maura Murray (born May 4, 1982) disappeared on the evening of February 9, 2004, after a car crash on Route 112 in Woodsville, New Hampshire, a village in Haverhill. Her whereabouts remain unknown. She was a nursing student completing her junior year at the University of Massachusetts Amherst at the time of her disappearance.
On the afternoon of Monday, February 9, before she left the university campus, she emailed her professors and work supervisor, writing that she was taking a week off due to a death in the family; this claim could not be corroborated by her family….At 7:27 pm, a local woman reported a car accident on a sharp corner of Route 112 adjacent to her home. A passing motorist who also lived nearby stopped at the scene, and asked the woman driving the car if she needed assistance; she declined, claiming to have called roadside assistance. Upon arriving home several minutes later, the motorist reported the accident to emergency services. At 7:46 pm, law enforcement arrived at the scene, but the woman had disappeared.
Did she do it intentionally? If so she was able to avoid law by just minutes. And if it was someone else who did it, they were able to avoid law by just minutes."
---
18. JENNIFER KESSE
"Jennifer Kesse is an interesting one, and for me it's local; they found her car a couple blocks from where I live now. Basically, in 2006 Jennifer Kesse was last seen leaving work one evening. She talked to her boyfriend on the phone that night around 10. Then, the next morning, after she failed to show up to work, it was discovered that she was apparently abducted either from her apartment or its parking lot shortly before work. They found her car in a nearby parking lot later, but no sign of Jennifer. There wasn't much to go on until a security camera caught somebody dropping off her car, and the footage of this person of interest is what makes the case the most chilling. He/she has been called 'the luckiest person of interest in history.' They were caught on camera walking past a gate, and despite the camera being pretty close, the camera only took one picture every 3 seconds and his/her face is perfectly obscured in every shot. Even though it's so close, police still say they can't confidently say if the suspect is male or female. There are still flyers up around here for her, and I think of her often. I hope someday it can be solved."
---
19. DOROTHY JANE SCOTT
"The murder of Dorothy Jane Scott. Essentially, she was being stalked by somebody who claimed to be in love with her and would not leave her alone. The calls were innocent at first but became more demanding and angry as time went on. Dorothy, of course, quite understandably became more stressed out and in fear of her life. She had even taken up a self-defense class at a local community center.
The last anybody ever heard from her was over 30 years ago. A coworker had been bitten by a poisonous spider, and she and another coworker (also a woman) drove him to a nearby Arizona hospital to receive proper medical treatment.
After everything was all clear, she went into the parking lot to grab her car and drive to the main entrance to pick up her friends—except she pulled barreling out of the parking lot extremely fast going the wrong way, almost hitting her coworker who was trying to make sense of what was going on.
She had been on the way to pick up her son, and they found the car she drove on fire in a ditch off an exit on the interstate somewhere in the desert. She was never seen again. Her mother still receives calls from who the police presume is the suspect. The calls discontinued several years ago, prompting theories perhaps the killer is dead or has disappeared."
---
20. BOBBY DUNBAR
"The disappearance of Bobby Dunbar. In 1912 his parents took him fishing on a lake in Louisiana and he went missing. Police searched for him for 8 months, and finally found a man named William Cantwell Walters who was traveling with a boy that resembled Bobby Dunbar. Walter's claimed the boy was the son of a friend who had given him custody, and that the child's name was Bruce Anderson not Bobby Dunbar. Investigators and positive ID from the parents determined this was actually the Dunbar's child and gave custody over to them. The town had a parade for Bobby Dunbar's return.
During the trial with the Dunbar's and Walters a woman named Julia Anderson came to defend Walters, asserting this was her son Bruce and she had given Walters custody—the courts dismissed her because she had three children out of wedlock (it was 1912) and two were already deceased. The trial being in Mississippi, and her being a very poor woman from North Carolina, she gave up on fighting the case.
Then, 9 years ago in 2008 one of 'Bobby Dunbar's' granddaughters had a DNA test done. She compared her grandfather's DNA to his owns brothers. They were not related."
---
21. DENNIS MARTIN
"Dennis Martin. Dennis disappeared while playing with two other kids in the Great Smoky Mountains on a camping trip. While sneaking up to scare the parents, two of the boys went one way while Dennis went around another way. The two boys that were together jumped out but Dennis was never seen again. There are some odd factors involved in this case such as the unkempt man. A man and his son hiking thought they had seen a bear but when the father focused on what they were looking at, he believed it to be a man with something over his shoulder attempting to hide in the brush. It should be noted that Dennis was said to have had a mental disorder of some kind but this is still an odd case nonetheless."
---
22. BRIANNE WOLGRAM
Her friends and family still haven't given up, it's been almost 20 years now. PLEASE don't let this case slip between the cracks.
I find it incredibly creepy because she disappeared without a trace. She was seen with three strange girls the night of her disappearance, and no one has come forward. They also found her car in a ditch, no prints. Nothing. It's a very small town. Somebody knows something and they're not saying shit."
---
23. RAY GRICAR
He was the Centre County district attorney in PA. In 2005, he went on a road trip never to return. His car and cell phone were found in a town between State College and Harrisburg. His laptop was found ruined by the Susquehanna River.
No one knows what happened to him. Some speculate his disappearance is connected to the Penn State sexual abuse scandal, which came to light in 2011."
---
24. JACOB WETTERLING
"Everyone in Minnesota knows about Jacob Wetterling. Eleven-year-old kid out riding bicycle with his brother and his friend, and this guy comes out with a gun and stops them and makes them all lie down on the ground. He sends Jacob's brother off running, telling him he'll shoot him if he looks back, and then gets a look at Jacob and his friend before choosing Jacob and sending his friend running the way he'd sent the brother. They finally found him last year and caught the guy who was responsible after almost 30 years of nobody knowing what had happened.
---
25. JODI HUISENTRUIT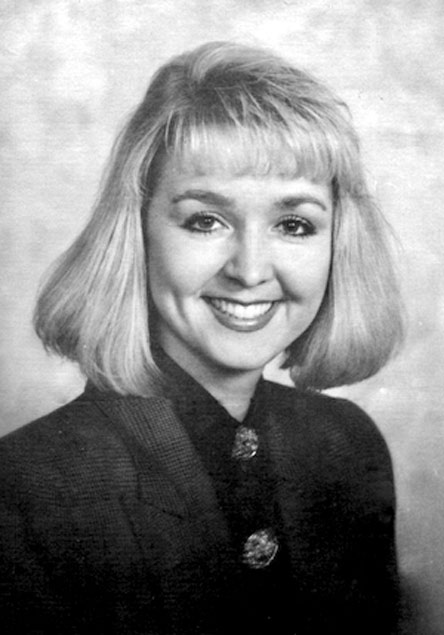 "Jodi Huisentruit, a news anchor that disappeared in 1995. A public and popular face that most people in the area would recognize, and she vanishes without a trace one morning after oversleeping and missing work. The striking thing about that one is just how little there is to read about it; after the details leading up to her disappearance and the signs of a struggle in the parking lot at her car, there's just nothing at all afterward. No real updates, as far as I know there aren't any suspects, no leads, and she's still just gone."
---
26. BEN MCDANIEL
"For me, it's definitely Ben McDaniel. He was a scuba diver who went missing while underwater in a notoriously hard-to-navigate cave that only experienced divers were supposed to go into. But multiple experts said that it was unlikely that his body was in the cave, which was searched extensively. His parents kept hiring people to go into the cave and look for his body, and one of the search and rescue divers actually went missing and was never found while looking for him. There's a theory that he faked his own death to get out of financial trouble, but employees definitely saw him dive underwater.
Also, the owner of Vortex Springs (the diving area where he went missing) died under suspicious circumstances a year later and McDaniel's parents are convinced that it had something to do with what happened to their son. Idk, it's never sat right with me."
---
27. MAYUMI ARASHI
"I'm personally perplexed by the disappearance of a Japanese woman named Mayumi Arashi.
The 27-year-old left her house stating that she was going to meet a certain classmate of hers and never returned. Her older sister, Yoko, later checked with this classmate, who stated that such a meeting was never promised, and thus never happened. Her whole family started searching for her, but to no avail. There was an investigation which pinned a guy called 'A' as the prime suspect.
This was due to another note that Mayumi left, stating how she had 'been betrayed' and was 'sorry.' In addition, Yoko stated that she had received a call from 'A,' who claimed to have met Mayumi that afternoon she disappeared, and 'wanted to be in jail if Mayumi ever turns up dead.'
The day after Mayumi's disappearance, police tailed 'A' and found him entering a mountain or… a foresty place or something carrying two cans of juice. The police then lost track of him.
Now, it would seem like Mayumi's family, especially her sister Yoko, were extremely cooperative in helping the police, and that 'A' was the prime suspect. This case blew up over the internet after an interview with the father. A news station went to interview the family over this case, and upon interviewing the father, many internet users spotted a mysterious note posted on a wall behind him that the news crew failed to catch.
The note, in Mayumi's handwriting, said: 'Don't trust what Yoko says.'"
---
28. LAUREN SPIERER
A 20-year-old affluent, Jewish, East Coast college girl going to school in Indiana is out with her friends drinking and partying and never comes home. Her boyfriend reports her missing the next morning. The last guys she was known to be with all clammed up and lawyered up almost immediately. Her boyfriend (also an affluent East Coaster) packs up and moves home shortly after her disappearance. Several theories have arisen and been investigated but none have shown strong enough links to proceed. Local rumor is that she OD'ed and the people with her freaked out and drove south and dropped her body in the Ohio River.
20/20 did a follow-up recently that covers it pretty well."
---
29. THE LOST BOYS
"On St. Patrick's Day in 1995 in my hometown of Pickering, Ontario, six teenaged boys went missing. They were doing some drinking that night and got the idea to go down to the local marina and steal some boats. They took 2 small boats out onto Lake Ontario and were never seen again. The only item ever found was a gas can from one of the boats and it was found near New York State. No bodies have ever been recovered, not a single article of clothing and neither of the boats. The search for them was extensive, spanning from the U.S. all way up into northern Ontario. People speculated that they ran away but there was no evidence to back that up. To this day no one knows what happened to them."
---
30. MARY MARSHALL-LANDS
"Mary Marshall-Lands disappeared from her apartment March 12th, 2004, and no one has seen her since. I remember growing up and seeing the billboards around town about her disappearance, but didn't really know the extent of it until I got older. Her then boyfriend at the time had been living with her and was the last one to see her before she left her apartment around 10 p.m. The couple apparently had an argument which caused her to leave to 'take a walk.' She left her keys, wallet, and cell phone in the apartment and took her empty purse with her. Her boyfriend had been known for abuse in prior relationships, which caused him to be the main suspect in the case. After her disappearance, the entire town got behind the search effort, but nothing was found. The family of the boyfriend owned and operated a pig farm, which is known around town to be Mary's final resting place. The farm was searched but nothing was found, though pigs are known to even eat bones. Years after her disappearance, her then boyfriend was sent to 6 years in prison for holding his then girlfriend against her will as well as sexual abuse. Despite this, the local police have yet to discover any information or evidence that can pin him to the crime. The police continue to dig through evidence and hope for any information, as the town she went missing from is extremely small. The private investigator hired by the family believes that 'her remains are within 10 miles of the fountain in the middle of town.' This one hit home for me as I grew up in the area and now personally know the family through business endeavors. It's scary and tough for me to see them deal with her disappearance."
---
31. LARS MITTANK
"The disappearance of Lars Mittank.
Went to Bulgaria with friends. Got in a fight and was injured so couldn't fly back when they did.
Called his mum once they had all left saying he thought he was being followed and he was going to book a plane the next day.
Was last seen on CCTV footage heading into the airport carrying his suitcase, next thing he's running out of the airport at full speed without his bags. He was never seen again."
---
32. EMANUELA ORLANDI
"In Italy, there's the mystery surrounding Emanuela Orlandi's disappearance. She was a young girl who randomly disappeared near her house and was never found, despite many reports of her being seen in different places. It's especially creepy if you consider that her father worked for the Vatican and the family resided in the Vatican City, but all secret service involvement was handled by the Vatican and kept under cover. Moreover, she was linked to a series of different political happenings, most notably either an involvement of the Vatican with the mafia and her father or as a pawn to free Mehmet Ali Ağca, the Turkish man who shot Pope John Paul II. Her remains were never found and people keep coming up with anonymous testimonies which have never yielded a result."
---
33. THE SPRINGFIELD THREE
"The Springfield Three refers to an unsolved missing persons case that began on June 7, 1992, when friends Suzanne 'Suzie' Streeter and Stacy McCall, and Streeter's mother, Sherrill Levitt, went missing from Levitt's home in Springfield, Missouri. All of their personal belongings, including cars and purses, were left behind. There were no signs of a struggle, except a broken porch light; there was also a message on the answering machine that police believe might have provided a clue about the disappearances, but it was inadvertently erased.
In 1997, Robert Craig Cox, a convicted kidnapper and robber, claimed that he knew the women had been murdered and that their bodies would never be recovered. Neither their whereabouts nor their remains have been discovered."