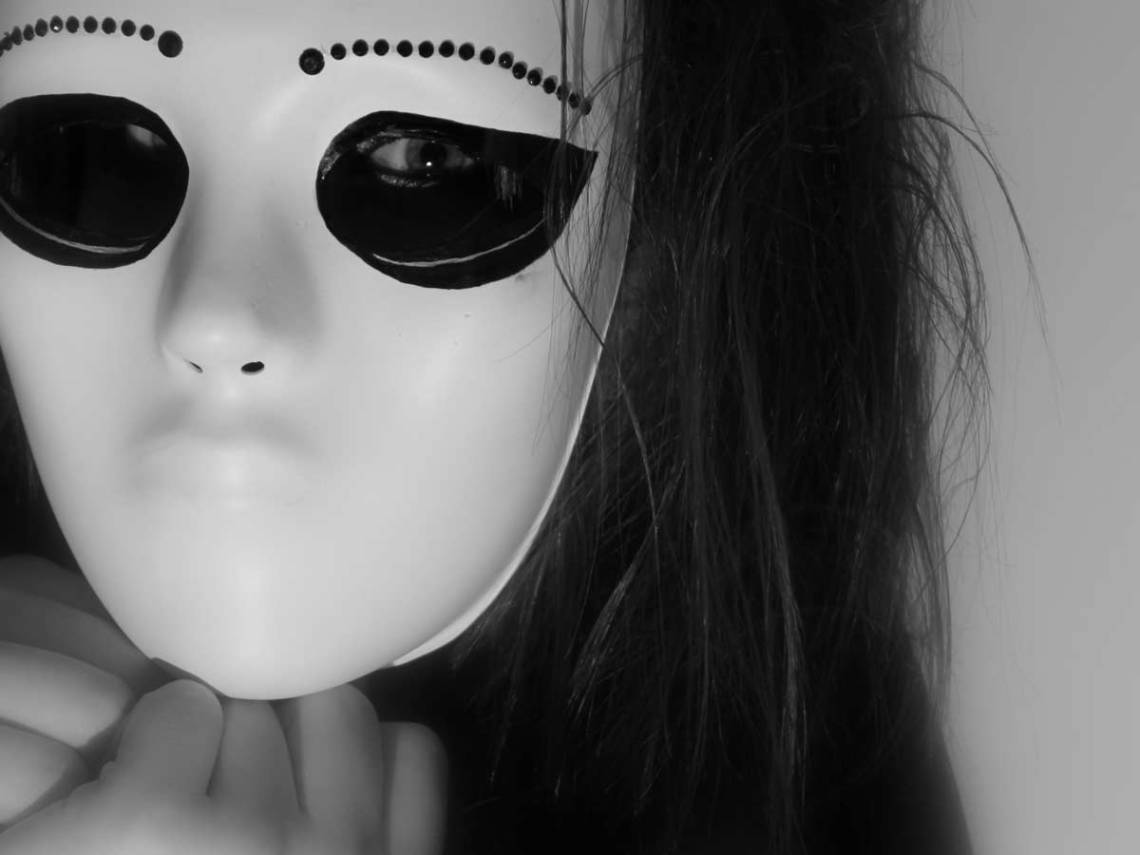 I tell my Mom all the time that I have lots of friends and I hang out with them all the time.
The truth is that I have no friends and I'm terribly lonely. So lonely that I often cry myself to sleep. I'm a 25-year-old man. It would break her heart if she knew.
That I was fucking my older sister from age 12 to age 15.
My father wasn't the reason that our house burned down 14 years ago. He blames himself for "leaving the oven on" even though I was a bit of an arsonist.
I used to let my dog fuck me in the ass when I was a confused teen. I'm a straight, female-loving guy.
That I tried to kill myself in high school. I hope they never really look too close at my chest and notice the scars where I tried to cut out my heart.
That their little girl regularly goes to parties where she is filled to the brim with cocks and likes to be spit on and called a human fleshlight.
I'm pretty sure my dad would literally die.
Before we had Internet I had to put my computer near a window in the front room to access an open network. I masturbated there so many times with my mom sitting in a chair only a few feet away facing me.
She is blind.
I wouldn't want them to know I honestly feel no connection or love for either of them. It's better to just act like a normal son.
That I'm into heavy femdom where I want to be "raped" & strangled, tied up. It'd be a bit strange when the disabled dude in a wheelchair who's almost never with girls is into that.
That I failed yet again and relapsed on heroin.
It sucks to be so weak against something. My mom tries to understand but my dad is one of those, "Just don't use heroin! It's not hard, you don't see me shooting up."
I just know they're tired of it. So in a way it's easier to just tell them I'm still clean and in secret slowly kill myself. Who knows one day maybe ill get some balls and just OD and do them a favor.
My parents ask me often why I don't have a girlfriend, why I have no intention of getting married.
It's because I'm a pedophile and I fear that if I were to start a family and have children, I may offend.
So I've dedicated my life to making sure that I remain single.
That the reason my closet rod is crooked is because I tried seeing if it was strong enough to hang myself on. It wasn't.
The 2 failed suicide attempts. 1 trying to hang myself and another with a gun in the mouth. Pulled the trigger and the gun didn't go off. Later that night a skunk was in the yard, dad took that very gun and shot the skunk. To this day I am just in awe of how surreal that was.
That I really don't like her. I love her, she's my mom, but I don't like her as a person and don't really wanna spend time with her, if that makes sense. If she wasn't my mom, I'd probably actively dislike her. It's fucked up, and sometimes I feel terrible for it, but she can be annoying and disgusting and unreasonable.
I told my mom that I could watch her dogs and her all time favorite bird and after a long argument about doing so she finally allowed me to watch her while she was out of town. I was able to finally show my mom she could trust me. So the first night I forget to close the cage and the bird flew to the floor and the dogs murdered her, there was blood and feathers everywhere. I freaked out, so I started cleaning made everything spotless it was like a freakin' murder scene. After I was done the next day I bought a bird that looked exactly like her at a pet store and put it in the cage. Luckily her old bird didn't know any tricks and stuff and till this day my mom still can't tell the difference and she trust me now, it haunts me every time she talks to the bird in a little cute voice.
I'm taking this to my grave.
That I used to poop tiny turds in Dixie cups when I was like 5 and keep them under the bathroom sink all day then flush them down the toilet before bed.
I want to get fucked like a dirty slut. Used. One of my fantasies is being on the receiving end of a glory hole. I want men to just rail me and cum as deep as possible. I've never had the opportunity to do anything like this before but just the thought excites me like nothing else.
I occasionally wear panties. I'm a bi guy.