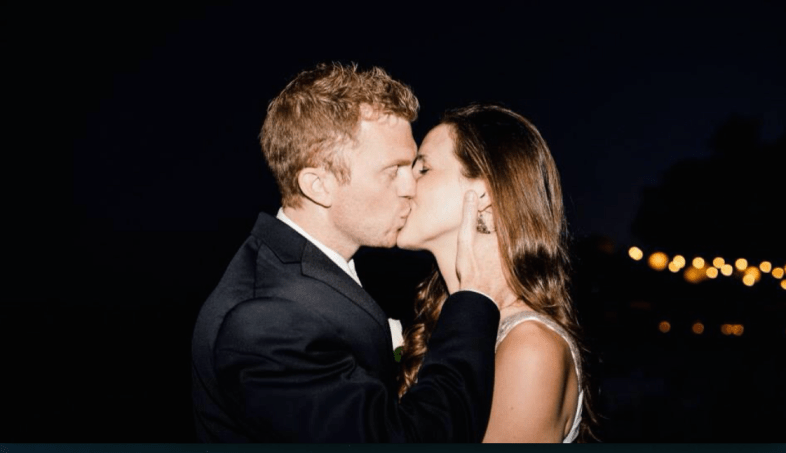 1.
True love, especially first love, can be so tumultuous and passionate that it feels like a violent journey.
—Holliday Grainger
---
2.
First loves can fuck you up.
—Tara Kelly
---
3.
When you feel a snake slither down your spine and your nipples are itchy, when your armpits tingle and your mouth is dry when you see him, that's first love.
—Chloe Thurlow
---
4.
The loss of young first love is so painful that it borders on the ludicrous.
—Maya Angelou
---
5.
The first stab of love is like a sunset, a blaze of color—oranges, pearly pinks, vibrant purples…
—Anna Godbersen
---
6.
I am glad it cannot happen twice, the fever of first love. For it is a fever, and a burden, too, whatever the poets may say.
—Daphne du Maurier
---
7.
The first blush of love, when the self has lost its mooring, and, half-drowning, succumbs to a fearful tide.
—Eleanor Catton
---
8.
That's what happens with your first love. It carves a hole in the muscle and fiber, so that you have no choice but to wear it like a birthmark.
—Rebecca Tsaros Dickson
---
9.
Love hurts. First love is excruciating. Like being burned in orange flames and then cast into icy water. Your emotions change from one second to the next. You can't sleep. You never sleep. First love is a form of dying and being reborn.
—Chloe Thurlow
---
10.
I remember the first time I fell in love. I held her hand in mine with not an interest to let go. I floated along lighter than I've ever felt. I kissed her hand as if she were my princess. There was a heart full of love and it was all for her. Every flower, every song, every cloud, every sunshine, every raindrop was a gift from heaven. For this angel had come to take my love. For the first time I felt love…
—Jason Micheal Ratliff
---
11.
The future for me is already a thing of the past—
You were my first love and you will be my last.
—Bob Dylan
---
12.
Men always want to be a woman's first love—women like to be a man's last romance.
—Oscar Wilde
---
13.
The magic of first love is our ignorance that it can ever end.
—Benjamin Disraeli
---
14.
First love, with its frantic haughty imagination, swings its object clear of the everyday, over the rut of living, making him all looks, silences, gestures, attitudes, a burning phrase with no context.
—Elizabeth Bowen
---
15.
There's no love like the first.
—Nicholas Sparks
---
16.
First love, the love that clings to your heart forever, no matter how much pain it has caused, no matter how many tears have fallen, first love will never leave my soul.
—Siva
---
17.
"Maybe not," she said as we came to the car. "But maybe that isn't so bad. You can't love anyone that way more than once in a lifetime. It's too hard and it hurts too much when it ends. The first boy is always the hardest to get over, Haven. It's just the way the world works."
—Sarah Dessen
---
18.
First love is dangerous only when it is also the last.
—Branislav Nusic
---
19.
No, there's nothing half so sweet in life as love's young dream.
—Thomas Moore
---
20.
First love is only a little foolishness and a lot of curiosity.
—George Bernard Shaw
---
21.
A first love always occupies a special place.
—Lee Konitz
---
22.
No, this trick won't work….How on earth are you ever going to explain in terms of chemistry and physics so important a biological phenomenon as first love?
—Albert Einstein
---
23.
A man always remembers his first love with special tenderness, but after that he begins to bunch them.
—H. L. Mencken
---
24.
Something about first love defies duplication. Before it, your heart is blank. Unwritten. After, the walls are left inscribed and graffitied. When it ends, no amount of scrubbing will purge the scrawled oaths and sketched images, but sooner or later, you find that there's space for someone else, between the words and in the margins.
—Tammara Webber
---
25.
My first love, I'll never forget, and it's such a big part of who I am, and in so many ways, we could never be together, but that doesn't mean that it's not forever. Because it is forever.
—Rashida Jones
---
26.
A man is lucky if he is the first love of a woman. A woman is lucky if she is the last love of a man.
—Charles Dickens
---
27.
First love is first love, first marriage is first marriage, disappointment is disappointment.
—Maximilian Schell
---
28.
That first love. And the first one who breaks your heart. For me, they just happen to be the same person.
—Sarah Dessen
---
29.
We think of first love as sweet and valuable, a blessed if hazardous condition.
—Roger Ebert
---
30.
She was my first love, and I loved her as only a boy loves.
—James Weldon Johnson
---
31.
One's first love is always perfect until one meets one's second love.
—Elizabeth Aston
---
32.
You get over your first love by falling in love with something new.
—Mo Ibrahim
---
33.
I could take back those moments that snatched you away from me or maybe just wipe away those ten minutes when you came to me for the first time and I looked into your eyes to realize what love is.
—Faraaz Kazi
---
34.
In the darkest hour of winter, when the starlings had all flown away, Gretel Samuelson fell in love. It happened the way things are never supposed to happen in real life, like a sledgehammer, like a bolt from out of the blue. One minute she was a seventeen year-old senior in high school waiting for a Sicilian pizza to go; the next one she was someone whose whole world had exploded, leaving her adrift in the Milky Way, so far from earth she was walking on stars.
—Alice Hoffman
---
35.
I think, I first fell in love
when I was in fifth grade
with this boy who kept his glass ruler in the sunlight
and made rainbows on my desk with it.
—Saiber
---
36.
The first time u fall in love, it changes your life forever, and no matter how hard u try, the feeling never goes away. And no matter what u do, she'll stay with u forever.
—Nicholas Sparks
---
37.
First love is painful but unrequited love is heartbreaking.
—Unknown
---
38.
This was the kind of guy who should be someone's first love. Someone who brought you flowers and refilled your water glass without your having to ask. Someone who watched you across the crowded rooms just to make sure you were okay. Someone who loved you quietly from a distance, without pressuring you or wanting you to change.
—Una LaMarche
---
39.
Falling in love for the first time is like an instant realization of just how old your soul is.
—Jennifer Elisabeth
---
40.
First love belongs to the young.
—Chloe Thurlow
---
41.
We spend so much of our passion on our first love. I'm not convinced that it—passion—is one of those things that you have an endless amount of—like happiness or sadness. I could be happy all day. I could be sad all day. But I'm not so sure I'll ever love like that again.
—Laura Miller
---
42.
People never forget two things, their first love and the money they wasted watching a bad movie.
—Amit Kalantri
---
43.
When you are betrayed in your first love; all the latter loves seem suspicious.
—M. F. Moonzajer
---
44.
You are my first best friend, my first crush, my first kiss, my first dance partner, and my first love. Please don't be my first heartbreak. I want you to be my first everything, Josh. Please, don't let it be too late. Please, let me love you because I don't think I can stop even if you tell me to.
—Andrea Michelle
---
45.
Multitudes speak of their first love; seldom about their last hate.
—Mokokoma Mokhonoana
---
46.
You never forget your first love. It's the most awful feeling in the world to love someone who can't love you back….
—Marie Coulson
---
47.
There is something extraordinary about the first time falling.
—Ally Condie
---
48.
Maybe that was how it was with all first loves. They own a little piece of your heart, always. Conrad at twelve, thirteen, fourteen, fifteen, sixteen, even seventeen years old. For the rest of my life, I would think of him fondly, the way you do your first pet, the first car you drove. Firsts were important.
—Jenny Han
---
49.
Could it be that first love was the only true love—and that after those first fires had been doused or burned out, men and women chose whom they would love based on worldly needs, and then reenacted the rituals and feelings of that first pure experience—nursed the flames that once burned of their own accord….
—Simon Van Booy
---
50.
It took a moment to recognize Timothy…her first love. There had been a time when the mere sight of his handsome face had made her catch her breath. It had taken her years to recover from losing Timothy. Now the pain of his loss was muted and somehow apart from her, as if a broken engagement had happened to some other young, naive girl. She looked at him, and all she could think was, Thank Goodness. Thank goodness she's escaped marrying him.
—Elizabeth Hoyt