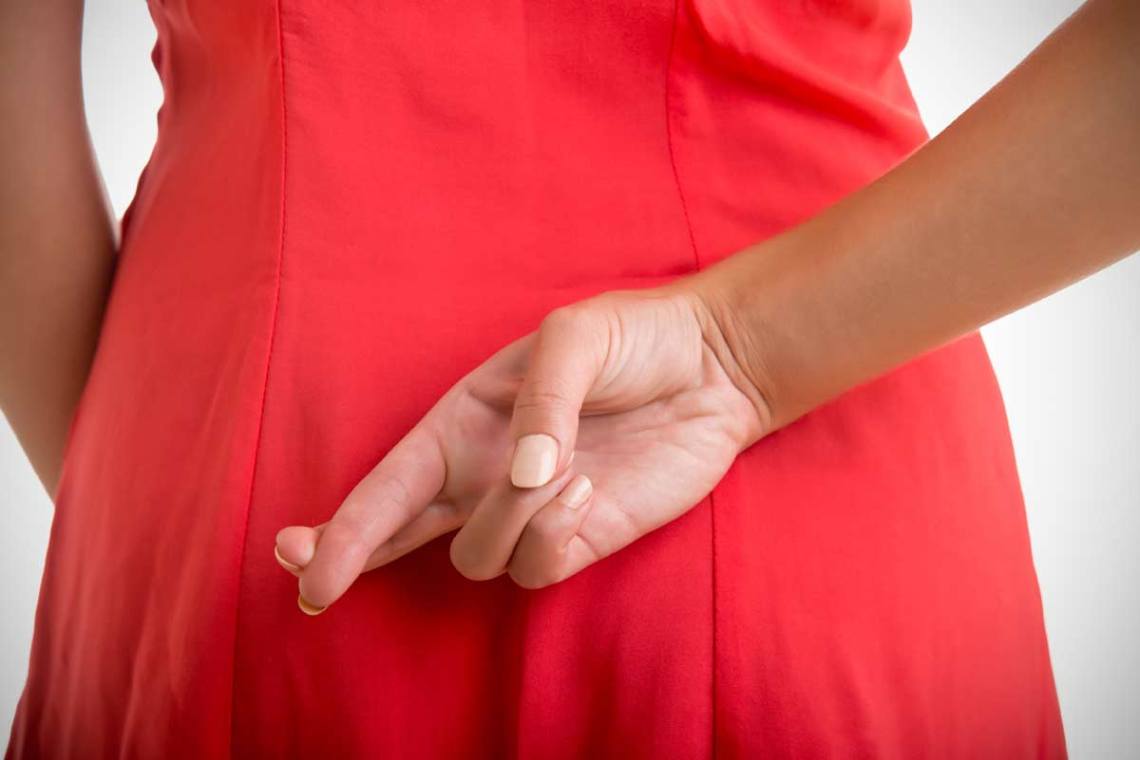 1.
Women lie about their age; men lie about their income.
—William Feather
---
2.
Lying is the most fun a woman can have without taking her clothes off.
—Natalie Portman
---
3.
Clinton lied. A man might forget where he parks or where he lives, but he never forgets oral sex, no matter how bad it is.
—Barbara Bush
---
4.
Lying is an elementary means of self-defense.
—Susan Sontag
---
5.
If someone's lying about something small, you don't know what else they're lying about. I'm a big girl, I can handle the truth—even if it's not good news.
—Jennifer Morrison
---
6.
I can take any truth; just don't lie to me.
—Barbra Streisand
---
7.
The thing about lying to your parents is, you have to do it to protect them. It's for their own good.
—Sophie Kinsella
---
8.
When you learn that a truth is a lie, anger follows.
—Grace Slick
---
9.
If you tell the truth, you don't have to remember anything.
—Mark Twain
---
10.
A lie cannot live.
—Martin Luther King, Jr.
---
11.
History is a set of lies agreed upon.
—Napoléon Bonaparte
---
12.
I'm not upset that you lied to me; I'm upset that from now on I can't believe you.
—Friedrich Nietzsche
---
13.
I always tell the truth. Even when I lie.
—Al Pacino
---
14.
I lie to myself all the time. But I never believe me.
—S. E. Hinton
---
15.
Oh, I love to lie. That's one of my favorite things in the world, coming up to somebody, especially press people, and telling them some enormous lie that couldn't possibly be true.
—Alice Cooper
---
16.
Governments are supposed to lie to their citizens.
—Noam Chomsky
---
17.
Regardless of how far a person runs, a lie will eventually catch up to them.
—Donald L. Hicks
---
18.
Lies are like cockroaches, for every one you discover there are many more that are hidden.
—Gary Hopkins
---
19.
Lying can never save us from another lie.
—Vaclav Havel
---
20.
Well, when I was younger, I lied all the time, because once you understand the power of lying, it's really like magic because you transform reality for people.
—Louis C. K.
---
21.
There are some good people. But a good chunk of them will lie for no reason at all—it'll be ten o'clock and they'll tell you it's nine. You're looking at the clock and you can't even fathom why they're lying. They just lie because that's what they do.
—John Cusack
---
22.
Because you're a girl and when a girl says she's fine, she's lying.
—J. A. George
---
23.
I have one major problem with the Internet: It's full of liars. There doesn't seem to be any way to answer to people lying about you.
—John Lydon
---
24.
Lying is not only a defense mechanism; it's also a coping mechanism and a survival technique.
—Monica Raymund
---
25.
Things come apart so easily when they have been held together with lies.
—Dorothy Allison
---
26.
Magic is an art form where you lie and tell people you are lying.
—Teller
---
27.
For every good reason there is to lie, there is a better reason to tell the truth.
—Bo Bennett
---
28.
A lie that is half-truth is the darkest of all lies.
—Alfred Lord Tennyson
---
29.
By a lie, a man…annihilates his dignity as a man.
—Immanuel Kant
---
30.
A lie gets halfway around the world before the truth has a chance to get its pants on.
—Winston Churchill
---
31.
Lying to ourselves is more deeply ingrained than lying to others.
—Fyodor Dostoyevsky
---
32.
All the truth in the world adds up to one big lie.
—Bob Dylan
---
33.
If it is necessary sometimes to lie to others, it is always despicable to lie to oneself.
—W. Somerset Maugham
---
34.
Tact: to lie about others as you would have them lie about you.
—Oliver Herford
---
35.
I got a feeling about political correctness. I hate it. It causes us to lie silently instead of saying what we think.
—Hal Holbrook
---
36.
No lie ever reaches old age.
—Sophocles
---
37.
Lying is easy. But it's lonely.
—Victoria Schwab
---
38.
The slickest way in the world to lie is to tell the right amount of truth at the right time-and then shut up.
—Robert A. Heinlein
---
39.
Someone who knows too much finds it hard not to lie.
—Ludwig Wittgenstein
---
40.
In his opinion, all the world's misfortunes stemmed from the countless untruths, both deliberate and unintentional, which people told because of haste or carelessness.
—Michael Ende
---
41.
Clovis believed that if a lie was worth telling it was worth telling well.
—Saki
---
42.
You may tell the greatest lies and wear a brilliant disguise, but you can't escape the eyes of the one who sees right through you.
—Tom Robbins
---
43.
Don't lie. Life is a puzzle and we are all unique pieces. When you lie, you make it impossible to find your true place in the grand design.
—Steve Maraboli
---
44.
Yeah, it never fails to amaze me how a single lie can undo an entire lifetime of good.
—Sherrilyn Kenyon
---
45.
When you become complacent with someone lying, whether it is a close friend, the media, or your government, then you have essentially given them permission to continue to do so and most often at your expense.
—Gary Hopkins
---
46.
This is an absurd moral, for you and I both know that sometimes not only is it good to lie, it is necessary to lie.
—Lemony Snicket
---
47.
To lie, of course, is to engender insanity.
—Anais Nin
---
48.
Who lies for you will lie against you.
—Bosnian Proverb
---
49.
A lie told often enough becomes the truth.
—Vladimir Lenin
---
50.
Lie until even you believe it—that's the real secret of lying.
—Holly Black