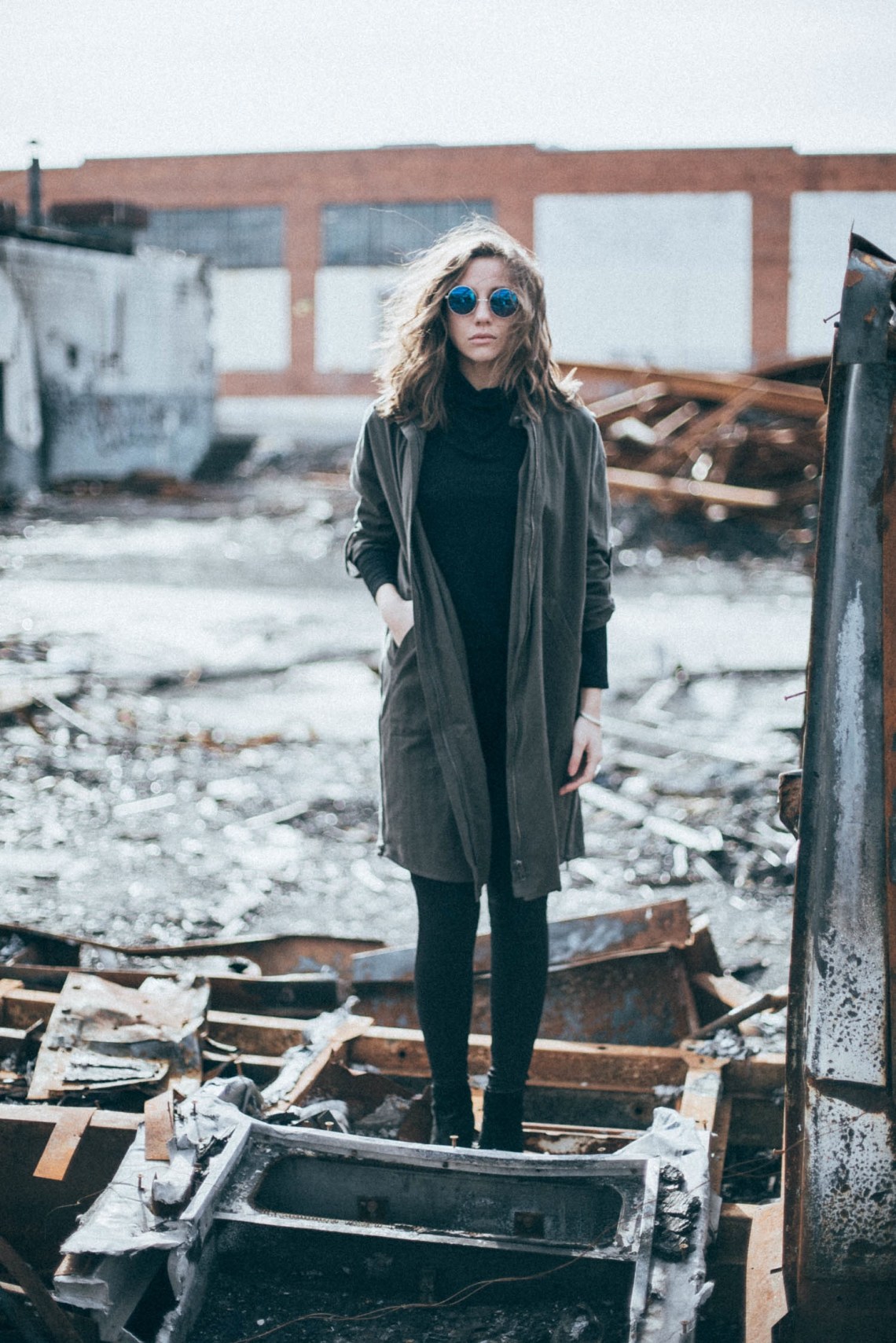 This is one of those moments when you don't leave my mind. Your eyes, the color of the clearest blue sky, looking at me haunts me.
Remember the first time you told me you loved me and my heart just sinks, because now all that's left to do is let it go.
I miss the way you struck up conversations with perfect strangers to make their day better, the way that, from time to time, it looked like golden light would radiate from you. That how beautiful you are inside and out.
I struggle against the urge to pick up my phone and send you a message, where I tell you that we were wrong, we can make it work, but we are meant for each other and it was just a hiccup up along the way.
I see a version of myself typing out the words, "just remember the kind words we used to tell each other in the beginning. Just remember how beautiful it was when a message from me popped up and butterflies went through you. Just know that we were the same people back then who we are now, and we can be again – the same flesh and bones, the same soul. Please don't forget about me. Please don't walk away."
I imagine that you might pick up the phone, and I realize that you wouldn't know how to respond. Because we mutually decided to walk away. We both knew that even though we still love each other, there were too many moments when it didn't feel good, something felt off, and it just wasn't right.
Then, I imagine the highest version of myself and she puts the phone back down, message unsent. She knows that there is no glory nor sense in trying to inspire someone to want her. That's not how real love works.
But I do want you to know that I'm so grateful that we had this time,
that you showed me what deep love like this could feel like,
and that you groomed my heart for what I know must be coming in the future – a love even better.
I admit, it's hard to imagine, but I didn't imagine it could exist before you, either.
Still, I find it comforting to imagine a scenario where you're reminded of me by the slightest trigger, and you yearn for me the way that I miss and yearn for you from time to time. Now is one of those times, and since I know I can't pick up the phone and tell you this in person, I'm writing you this letter that I'm sure you'll never read.
And just like every time before, this will make sense eventually.
One day I won't think of you nearly as much anymore, I will move along and everything will be OK.
I look outside for some peace, and notice the trees outside. They're masters of letting go, knowing that shedding their leaves, the very things that nurtured them through the spring and summer, is necessary so that they can grow. They don't worry that they'll never have leaves that wonderful again, they know that they'll experience growth and beauty in time, and that it has the potential to be even better.
With their glorious displays of fiery red, brilliant orange, and golden yellow, they show me that letting go is a strong and beautiful thing.
I will never send this letter to you, instead I'll put it right here. I know that you won't go looking for it, but if you did there's just one thing that I want you to know:
You deserve the most beautiful love, even if it's not with me.