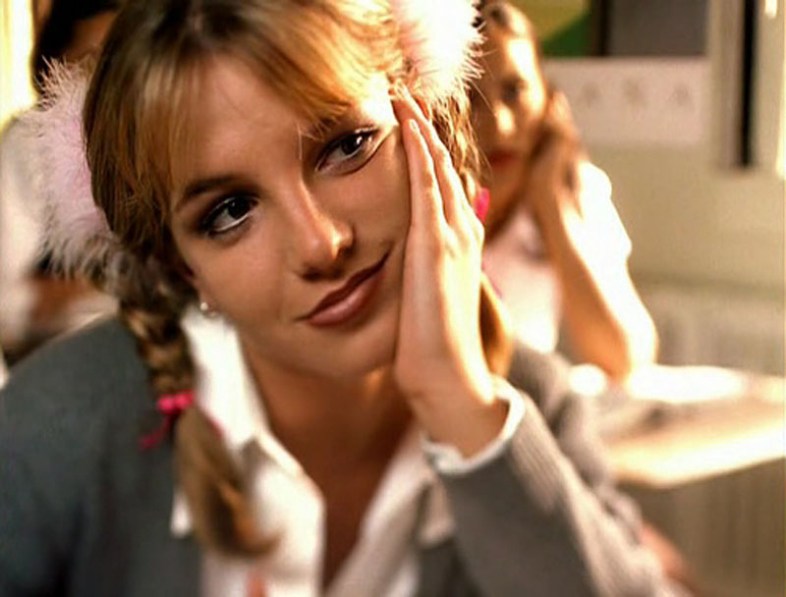 Being a pre-teen girl in the 90s was awesome. Pedal pushers were a thing. And so we're temagotchis, and neon friendship bracelets. We watched Saved By The Bell reruns, felt a kindred relationship with the characters from Rugrats and Recess, lived for Boy Meets World, and gave our hearts to the Fresh Prince of Bel Air.
If you were a pre-teen girl in the late 90s and early 2000s however, you have a special relationship with a lot of the (pop) music that was coming out. You spent way too much time in the mirror perfecting J.Lo's dances, performing solo to Britney's songs, and fighting with your friends over who got to be the lead singer in every girl group from Destiny's Child to TLC. You associate every single song with many good  memories, and the nostalgia is sometimes so strong that you scream whenever you're out and hear these songs again.
It was really really difficult to decide who would get on this list. And I'm sure I'll miss out on a few timeless tracks. But the following are certain to remind you of that awkward stage of your life and question your parent's parenting skills. Because you really had no business listening to some of these tracks. Oh well!
1. TLC – No Scrubs (1999)
Honestly many of us could have avoided most of the boy problems we had in our later years, if we had just heeded TLC's advice from the beginning. But seriously, who doesn't still listen to this and take it as their own personal feminine/feminist soundtrack?
2. Jennifer Lopez – If You Had My Love (1999)
All in all, it's pretty embarrassing the amount of time I spent coming up with my very own personal choreography for this song. I know I'm not alone.
3. Say My Name – Destiny's Child (1999)
I lived for 90s RnB girl groups and I was totally the person that almost cried when Destiny's Child broke up. But this song, this song was perfection. And the nostalgia is strong.
4. Pink – There You Go (2000)
All hail to the pretend relationships we had in our heads that ignited our passion for this song.
5. Brandy & Monica – The Boy Is Mine (1998)
Let's be real, this song will never go out of style. I mean I get it, it's bad to fight over boys is bad or whatever. But if I'm gonna fight over one, this song better be playing in the background.
https://www.youtube.com/watch?v=Va1Y6uAgNJY
6. Aaliyah – Try Again (2000)
Aaliyah, may she continue to rest in peace, was a princess. And when this song came out, my only life goal was to perform it on talent shows to screaming crowds.
7. Whitney Houston – My Love Is Your Love (1998)
If you're a pre-teen/teen 90s girl, you know this song is your love anthem. Oh Whitney, gone too soon, your songs live forever!
8. Mariah Carey ft. Jay-Z – Heartbreaker (1999)
Still one of my favorite collaborations to be honest. This is one of those, "Wow, see kids, we had music in my day" songs.
9. Vengaboys – Boom, Boom, Boom Boom!! (1999)
It's a certified fact that this will always be one of my favorite party songs of all time. But really, parents, how did you think it was okay to let me jam out to this?
10. 'N Sync – It's Gonna Be Me (2000)
All I'm going to say is I'm sure I embarrassed my brothers by how much I loved this song and believed it applied to my life when it came out.
11. Backstreet Boys – I Want It That Way (1999)
While I will admit I got super into rivalry between 'N Sync and The Backstreet Boys, and tried really hard not to like many of the Backstreet Boys songs. I failed. This song is still a big karaoke favorite.
12. Britney Spears – Oops I Did It Again (2000)
Looking back, I was kind of obsessed with Britney. So it's hard for me to choose just one song. But this song was all about playing boy's hearts. I'm pretty sure pre-teen me found that appealing.
13. Christina Aguilera – Genie In A Bottle (1999)
Let's be real, we all still feel like this song knows us in a way few people do.
14. Mya – Case Of The Ex (Watcha Gonna Do) (2000)
Mya doesn't get enough credit in my opinion. But this song was definitely that song you'd start signing when the boy you like was hanging out with another girl in your class (that you didn't like.) I regret nothing.
15. Usher – You Remind Me (2001)
See this song is weird because you want a dude to serenade you with it, and then you're like wait, but I want to be the girl who ends up with him. Way to confuse us all Usher.
16. Dream – He Loves You Not (2000)
To the girls we competed with boys for: The song still stands.
17. Craig David – Rendezvous (2000)
Craig David was pretty much who I thought I was destined to marry. That's really creepy and weird when I think of how much older than me he was when this came out. I'm glad I am finally old enough to want Craig David. Early 2000s Craig David of corse.
18. Westlife – When You're Looking Like That (2000)
Shout out to British pop though. If you grew up on it as well, this song was basically written about you.
19. Lou Bega – Mambo No. 5 (1999)
One time at a birthday party, I challenged a girl to dance to this. I won, hands down. Top five favorite moments of my life. Also, definitely a song my dad and I would jam out to.
20. Aqua – Barbie Girl (1997)
DO I EVEN NEED TO SAY ANYTHING?
21. Spice Girls – Spice Up Your Life (1997)
Admittedly, Wannabe, will probably always be my favorite Spice Girls Song. And I'm pretty sure I was still hung up on it. But I'll put this one because it pretty much played at every birthday party that year.
22. Eve ft. Gwen Stefani- Let Me Blow Your Mind (2001)
Now while I admittedly listened to A LOT of rap, it wasn't what I associated with being a pre-teen girl. With the exception of a few songs, and this being one of them. Eve, who will always be one of my favorite rappers, slayed.
23. Ricky Martin – Livin' La Vida Loca (1999)
This song will never get played enough in my opinion. It has no expiry date. And we were all too young for it when it came out. So let it play forever.
24. 3LW – Players Gon' Play (2000)
Another song that would have saved us a lot of heartbreak in our later years if we just listened.
25. Christina Milian – From AM To PM (2001)
If there is a song that made you excited for all the possibilities of growing up, it's definitely this one. Also, I just checked, my choreography is still on point.
26. Eminem – My Name Is (1999)
I don't know how a lot of pre-teen girls bonded over this, but we did.
27. Nelly – Country Grammar (2000)
I have to say, it's totally my fault that some of my childhood friends still have bad taste in hip hop because I chose to bond with them over this too. Not knocking Nelly though, I still go crazy when this come on.
https://www.youtube.com/watch?v=MkEgZI7No8A
28. Sisqò – Thong Song (1999)
The biggest culprit of, "How on earth did my parents let me listen to this?"
29. Shaggy – It Wasn't Me (2001)
This is the player's anthem. Yes, we knew ladies is pimps too before Jay-Z explicitly taught us that.
30.  Lauryn Hill – Doo-Wop (That Thing) (1998)
For me, The Miseducation Of Lauryn Hill will probably always be one of the best albums ever made in my lifetime. And I have to say, if you grew up on Lauryn Hill, then you keep hoping that she eventually comes back and gives us more nostalgia to look forward to in a decade or so.
What'd I miss?