Gift giving can be panic-inducing when done wrong. Or it can make you go from a good friend to a great friend when done right. The secret to gift-giving is to pay attention to what someone really needs. When that someone is your roommate, it shouldn't be too hard to find out. Now while you want to get your roommate a great gift they can enjoy, why not bend the rules a little (or a lot), and get them something that you will both enjoy? Here are a few things to get your roommate that you will definitely be using too!
This post is part of the Thought Catalog Holiday Gift Guide Series, brought to you by the versatile HP Pavilion x360. With four modes, it bends the rules of what computers can do.
SPONSORED
1. A Cooking Spice Set
This is obviously for roommates who actually cook. It's easy to stick to the same old basic spices when you go the grocery store and never try anything new. And while you want to be sure that the set of spices you get for your roommate are the kind they will actually use, you definitely want to throw in some new ones for them to try. Moreover, you want to sneak in a few that you love or that you've been meaning to try. Present it with a cookbook of dishes that you'll both love and voilà.
2. Hand of Buddha Jewelry Stand
Confession time! So the jewelry case that I use is the same one I have used since my sophomore year of college way back when. How embarrassing, and I know that some of you are probably in a similar boat. This holiday is time to change that situation by buying your roommate this wonderfully unique gift that is hand-carved, using sustainable material, and supports local artists in India. Now, if you're wondering how you're going to get to use it, the stand can double as part of your living space's decor and you must insist that it does!
3. Selfie Toaster
Look, I will admit I am not a big fan of selfies. But I don't judge. Just kidding, I do. For your self-obsessed roommate, consider getting them a selfie toaster. Of course, this can get real creepy as you can probably imagine. If you or your roommate have a crush on someone, you can put a picture of said crush in lieu of their selfie. But if you really want to bend the rules, why not gift them the toaster with a picture of a selfie of you? Funny and awesome gift.
4. A Snuggie
I used to make fun of snuggies. That is, until I got one. They are one of the greatest inventions ever if you ask me. Now the key to giving a snuggie that can be shared is in the words you choose when you present the gift. Be sure to insist that it's mostly for use in the "living room," and "while watching TV." But if the snuggie ever does make it's way into your roommate's room, it's another thing you can "borrow" from them.
5. Wine Glasses
Wine glasses make great gifts because they will inevitably involve wine. That aside, you can never have too many wine glasses because there are so many different kinds you can own. Impress your roommate by getting him or her a set that goes with a particular type of wine that they like. And look at that, all of a sudden your apartment has impressive wine glasses for everyone!
6. Pizza Bedding
Does your roommate really love pizza? Do they wake up in the morning thinking about toppings? Do they go to bed at night wondering about sauces? Do they dream about crusts? Well, if they do, you need to get them pizza bedding as a gift. Apart from quite possibly being the most awesome roommate ever, you get to hang out on your roommate's bed and see the beautiful gift that you gave them every day. You're not just a roommate and friend, but a superhero with this gift.
7. Man Candles
What are man candles you ask? Candles that apparently do not have traditional "feminine" scents. Believe it or not, guys enjoy great-smelling bathrooms and rooms too, and this gift would be especially great if your roommate is a dude. These gifts bend the rules on traditional candle scents and can include anything from new car scents to the smell of a freshly mowed lawn. However, don't get it twisted. Man candles are not just for men – I, for one, quite enjoy new car scents. And the great thing about getting a roommate this is that you of course get to experience the glorious scents too!
8. A Vintage Scarf
This will definitely be an item more women than men will find appealing but either way, it is dependent on the person. Although you and your roommate may have different styles, vintage is vintage for a reason. You can find something that almost anyone can appreciate. And if for whatever reason the scarf happens to complement some of your outfits really well, that is simply a matter of coincidence isn't it?
9. Heated Blanket
If you've been through a polar vortex and are anticipating another one, you won't underestimate the importance of a heated blanket. Whether curling up to read a book or scrolling through the Internet, or trying to find what to watch on TV, your roommate will adore this gift when winter gets especially brutal. You will enjoy this gift too when your roommate is not around to use it. Better still, buy one big enough for the both of you to use.
10. Wireless Speakers
You never know the importance of wireless speakers until you're trying to host a party and the music is not loud enough. For all those great hosts and hostesses, getting an awesome set of wireless speakers such as the HP Roar Mini Neon Green, makes the music at the party loud enough for everyone to hear, and smooth enough not to be a nuisance. Either way, the party is being held at your place and everyone who is invited gets to share in this gift.
11. Stationery Set
Stationery gifts are severely underrated. But it is always nice to have it available. If you have the kind of roommate who is good at sending snail mail or simply enjoys writing letters and sending cards to loved ones, this is the perfect gift for them! And let's face it, once in a while, we all need nice paper or cardstock to use for one reason or the other. So getting a set for your roommate means that you'll always have some on hand as well.
12. Personalized Coasters
Personalized coasters can look pretty cool, depending on where you get them from and what you get. Of course if your roommate is a Packers fan and you, a Bears fan, you might not necessarily want to invest in some Packers coasters if you want to be able to use them too. (If you're that kind of sports fan. I know I am.) But perhaps getting a personalized item that you both love would do the trick here.
13. Home Beer Brewing Kit
If you're going to purchase a home beer brewing kit for someone, it has to be something that you know that they will enjoy and use for certain. The great thing about this gift is that it gives the receiver almost a natural nudge that when they use the gift, you will be the beneficiary. Now because you and the roommate you get this for actually share a home, there is no doubt about it – you will benefit from their home beer brewing. Hopefully, it tastes good!
14. Dammit Doll
We all need to release steam from time to time. A "dammit doll" is specifically for just that. Anytime you feel like you need to release some anger or stress, take a swing at the dammit doll. Of course this is going to end up being used by the two of you because it's simply that kind of gift. Maybe you can even turn it into some kind of game where you record who uses the dammit doll the most? Or throw a stress party with friends some time? Either way, solid and totally cool gift (that you will definitely use too).
15. Cocktail Mixologist Set
There's something cool about being able to make a good cocktail. And watching people make cocktails can sometimes be a good source of entertainment – when they're doing it well. For the roommate who likes to experiment with their cocktail making, this is the perfect gift. And not only do you get to taste their great mixes but you might get to learn a thing or two from them about mixology.
16. HP Pavilion x360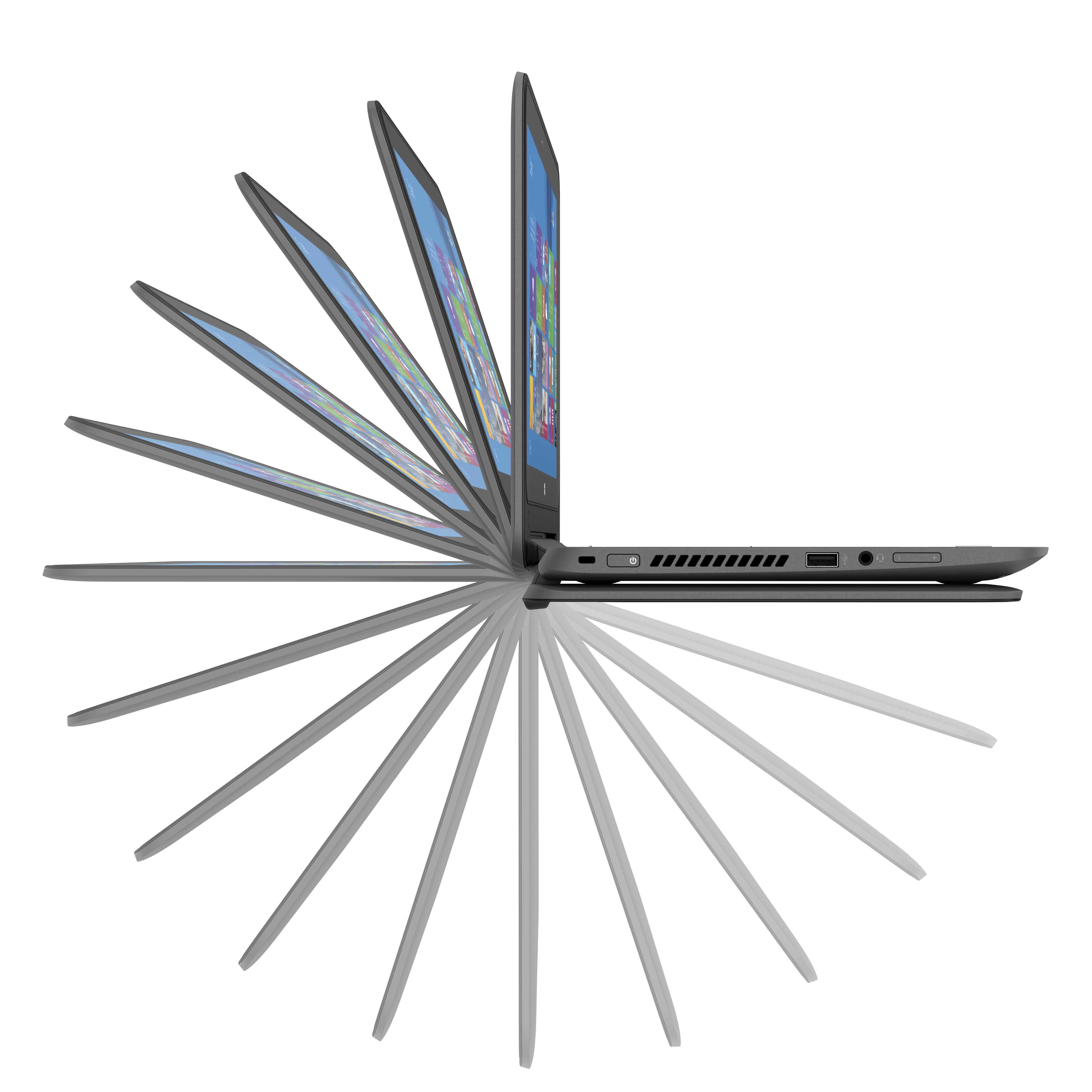 Saving the best for last, this is the kind of gift you completely bend the rules with and gift to your roommate with the sole purpose of actually gifting it to yourself as well. Transforming from a tablet for on-the-go use, to a notebook as needed, you would be the MVP of roommates this year were you to get this. And if you're the MVP of roommates that means you deserve this as much as they do. Remind them that sharing is caring when you present this gift to them!

This post is brought to you by the HP x360. 360° degrees of versatility. One smart price.