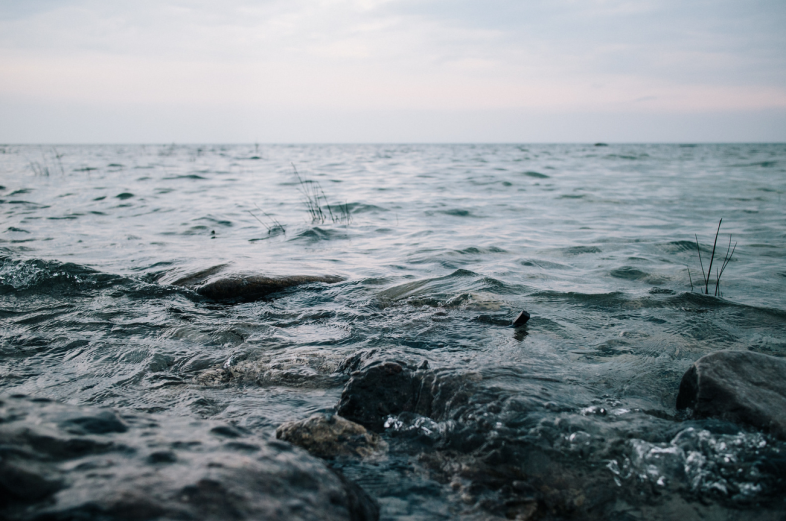 1. "I didn't want to wake up. I was having a much better time asleep. And that's really sad. It was almost like a reverse nightmare, like when you wake up from a nightmare you're so relieved. I woke up into a nightmare." – Ned Vizzini, It's Kind Of A Funny Story
---
2. "The so-called 'psychotically depressed' person who tries to kill herself doesn't do so out of quote 'hopelessness' or any abstract conviction that life's assets and debits do not square. And surely not because death seems suddenly appealing. The person in whom Its invisible agony reaches a certain unendurable level will kill herself the same way a trapped person will eventually jump from the window of a burning high-rise. Make no mistake about people who leap from burning windows. Their terror of falling from a great height is still just as great as it would be for you or me standing speculatively at the same window just checking out the view; i.e. the fear of falling remains a constant. The variable here is the other terror, the fire's flames: when the flames get close enough, falling to death becomes the slightly less terrible of two terrors. It's not desiring the fall; it's terror of the flames. And yet nobody down on the sidewalk, looking up and yelling 'Don't!' and 'Hang on!', can understand the jump. Not really. You'd have to have personally been trapped and felt flames to really understand a terror way beyond falling." – David Foster Wallace
---
3. "Passion makes a person stop eating, sleeping, working, feeling at peace. A lot of people are frightened because, when it appears, it demolishes all the old things it finds in its path.
No one wants their life thrown into chaos. That is why a lot of people keep that threat under control, and are somehow capable of sustaining a house or a structure that is already rotten. They are the engineers of the superseded.
Other people think exactly the opposite: they surrender themselves without a second thought, hoping to find in passion the solutions to all their problems. They make the other person responsible for their happiness and blame them for their possible unhappiness. They are either euphoric because something marvelous has happened or depressed because something unexpected has just ruined everything.
Keeping passion at bay or surrendering blindly to it – which of these two attitudes is the least destructive?
I don't know." – Paulo Coelho
---
4. "Some friends don't understand this. They don't understand how desperate I am to have someone say, I love you and I support you just the way you are because you're wonderful just the way you are. They don't understand that I can't remember anyone ever saying that to me. I am so demanding and difficult for my friends because I want to crumble and fall apart before them so that they will love me even though I am no fun, lying in bed, crying all the time, not moving. Depression is all about If you loved me you would." – Elizabeth Wurtzel, Prozac Nation
---
5. "There is no point treating a depressed person as though she were just feeling sad, saying, 'There now, hang on, you'll get over it.' Sadness is more or less like a head cold- with patience, it passes. Depression is like cancer." – Barbara Kingsolver, The Bean Trees
---
6. "When you're surrounded by all these people, it can be lonelier than when you're by yourself. You can be in a huge crowd, but if you don't feel like you can trust anyone or talk to anybody, you feel like you're really alone." Fiona Apple
---
7. "If you know someone who's depressed, please resolve never to ask them why. Depression isn't a straightforward response to a bad situation; depression just is, like the weather.
Try to understand the blackness, lethargy, hopelessness, and loneliness they're going through. Be there for them when they come through the other side. It's hard to be a friend to someone who's depressed, but it is one of the kindest, noblest, and best things you will ever do." – Stephen Fry
---
8. "I don't want to see anyone. I lie in the bedroom with the curtains drawn and nothingness washing over me like a sluggish wave. Whatever is happening to me is my own fault. I have done something wrong, something so huge I can't even see it, something that's drowning me. I am inadequate and stupid, without worth. I might as well be dead." – Margaret Atwood, Cat's Eye
---
9. "I'll never forget how the depression and loneliness felt good and bad at the same time. Still does." – Henry Rollins, The Portable Henry Rollins
---
10. "I was drawn to all the wrong things: I liked to drink, I was lazy, I didn't have a god, politics, ideas, ideals. I was settled into nothingness; a kind of non-being, and I accepted it. I didn't make for an interesting person. I didn't want to be interesting, it was too hard. What I really wanted was only a soft, hazy space to live in, and to be left alone." – Charles Bukowski
---
11. "Others imply that they know what it is like to be depressed because they have gone through a divorce, lost a job, or broken up with someone. But these experiences carry with them feelings. Depression, instead, is flat, hollow, and unendurable. It is also tiresome. People cannot abide being around you when you are depressed. They might think that they ought to, and they might even try, but you know and they know that you are tedious beyond belief: you are irritable and paranoid and humorless and lifeless and critical and demanding and no reassurance is ever enough. You're frightened, and you're frightening, and you're "not at all like yourself but will be soon," but you know you won't." – Kay Redfield Jamison, An Unquiet Mind: A Memoir Of Moods And Madness
---
12. "You say you're 'depressed' – all I see is resilience. You are allowed to feel messed up and inside out. It doesn't mean you're defective – it just means you're human." – David Mitchell, Cloud Atlas
---
13. "He: What's the matter with you?
Me: Nothing.
Nothing was slowly clotting my arteries. Nothing slowly numbing my soul. Caught by nothing, saying nothing, nothingness becomes me. When I am nothing they will say surprised in the way that they are forever surprised, "but there was nothing the matter with her." – Jeanette Winterson, Gut Symmetries
---
14. "Depression is the most unpleasant thing I have ever experienced. . . . It is that absence of being able to envisage that you will ever be cheerful again. The absence of hope. That very deadened feeling, which is so very different from feeling sad. Sad hurts but it's a healthy feeling. It is a necessary thing to feel. Depression is very different." – J.K. Rowling
---
15. "Depression is like a bruise that never goes away. A bruise in your mind. You just got to be careful not to touch it where it hurts. It's always there, though." – Jeffrey Eugenides, The Marriage Plot
---
16. "Depression presents itself as a realism regarding the rottenness of the world in general and the rottenness of your life in particular. But the realism is merely a mask for depression's actual essence, which is an overwhelming estrangement from humanity. The more persuaded you are of your unique access to the rottenness, the more afraid you become of engaging with the world; and the less you engage with the world, the more perfidiously happy-faced the rest of humanity seems for continuing to engage with it." – Jonathan Franzen, How To Be Alone
---
17. "I couldn't be with people and I didn't want to be alone. Suddenly my perspective whooshed and I was far out in space, watching the world. I could see millions and millions of people, all slotted into their lives; then I could see me—I'd lost my place in the universe. It had closed up and there was nowhere for me to be. I was more lost than I had known it was possible for any human being to be." – Marian Keyes, Anybody Out There?
---
18. "Is there no way out the mind?" Sylvia Plath, The Bell Jar
---
19. "So why am I depressed? That's the million-dollar question, baby, the Tootsie Roll question; not even the owl knows the answer to that one. I don't know either. All I know is the chronology." – Ned Vizzini, It's Kind Of A Funny Story

---
For more from Koty follow her on Facebook