I've been traveling alone since I was 17, both across the United States and around the world. I continue to travel alone because there's just something so empowering to me about navigating a new and foreign landscape by myself. I love every aspect of traveling from figuring out where I want to go, learning about the culture, looking at maps and deciding on the ideal itinerary, then of course, actually getting there and experiencing everything first hand. It's an exhilarating rush of emotions that I just can't find with any other experience.
People always assume that traveling alone is dangerous, and even more so if you're a woman. They overlook the facts that traveling in groups can, at times, pose more of a risk than if you were by yourself. They reference movies like Taken or even worse, that shitty movie Hostel, which further push the American mindset that international travel is hazardous and should be avoided.
We're fed the same propaganda all the time that women traveling alone get punished by being raped or killed. Instead of looking at what happened in these individual cases or the crime rates of our own country we're told we're stupid if we travel abroad alone.
My goal as a female traveler and writer has always been to show other women through my experiences that traveling alone can be a safe experience and to dispel the myth that women can't and shouldn't take their own journeys.
So how do you stay safe when you're traveling the world alone? How do you combat the machismo aspect of Latin American culture or how do you keep yourself safe from sexual assault when traveling alone?
It sounds too simple to be true but staying safe on the road, regardless of gender, literally just comes down to using common sense.
Travel safety is all about doing research about the destination and culture you'll be visiting; learning what style of clothing is acceptable or what type of dress will get you unwanted attention. Travel safety is about understanding the confines of the foreign culture you'll be traveling through, realizing that you can't impose your cultural standards on the locals, and accepting that you're the visitor.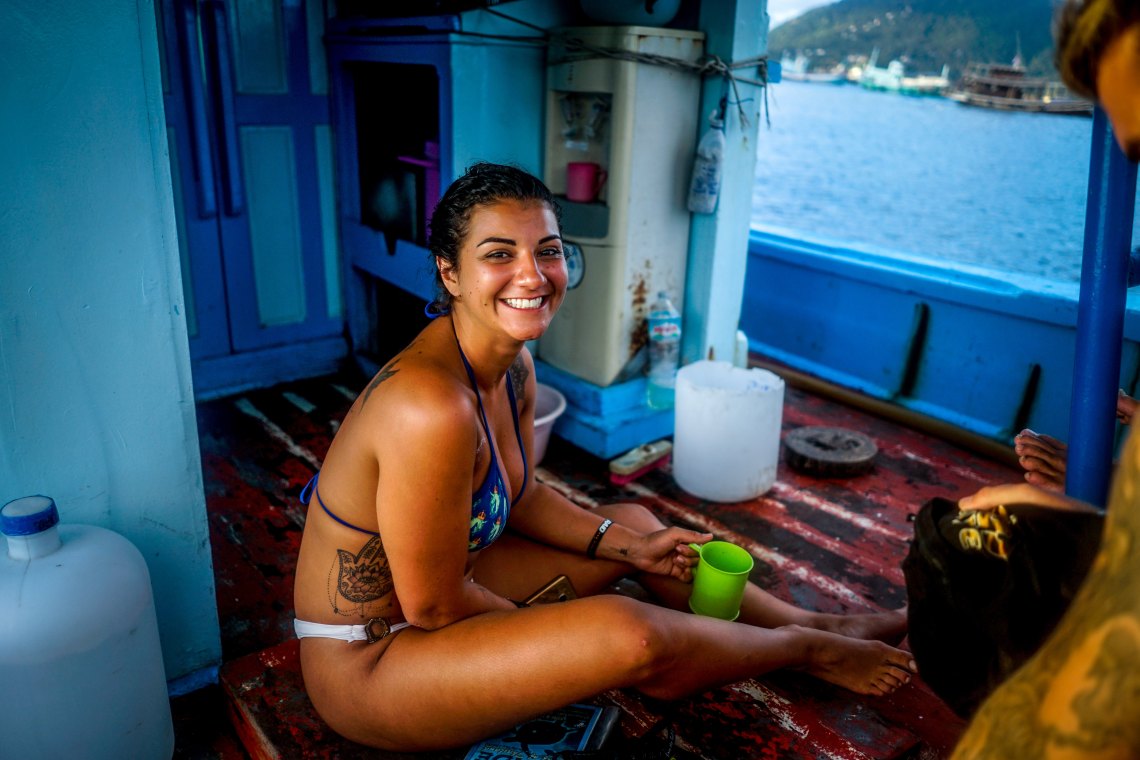 Travel safety is being aware of your surroundings at all times, trusting your gut instincts when something doesn't feel right, and not flashing expensive items or money. It's about being smart and staying responsible; not getting wasted and losing a sense of where you are. It's about learning what bad neighborhoods to avoid, taking taxis at night, and keeping a guard up.
With all of this said the truth is that, yes, sometimes bad things happen to people when they're traveling male or female but bad things can happen to you anywhere in the world – including right in the town you live in. You can't live in a bubble and think that you'll be able to protect yourself from every bad possible situation.
Out of all the things that could stop you from traveling don't let fear be the thing holding you back. There is only one life you get to live so live it for you. Always listen to those who care for you but don't let their concerns stop you from realizing your travel ideals.