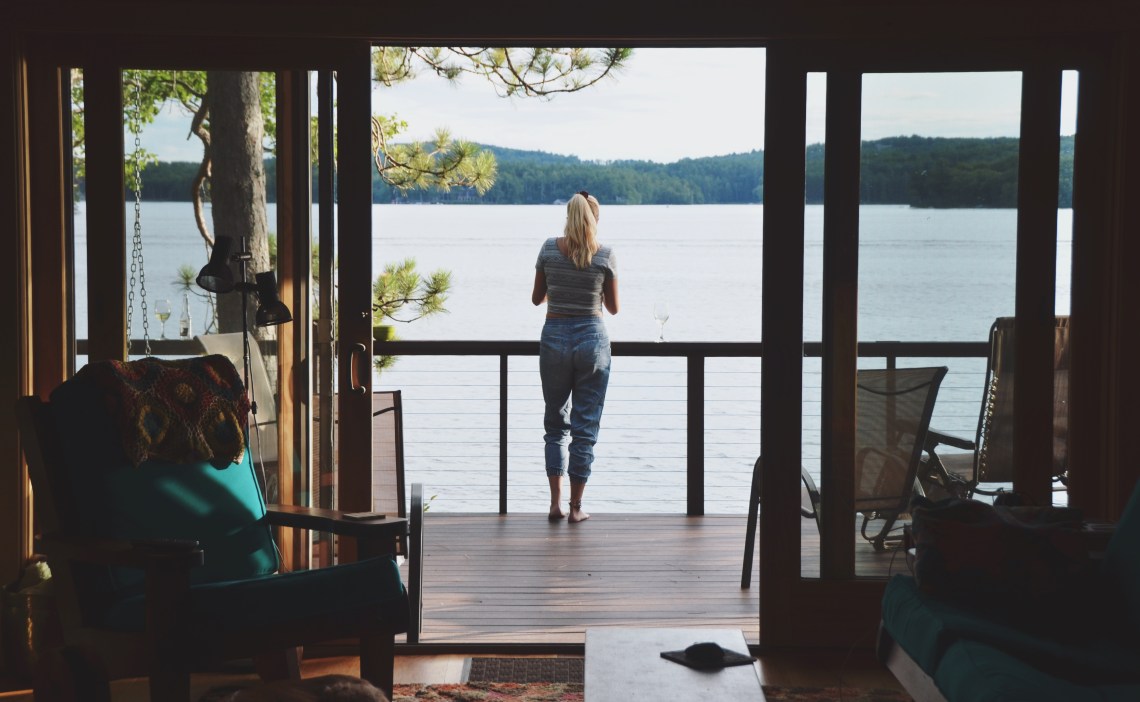 Next week is the two year anniversary of the day my mom's father passed away. Pop-Pop, as he was called by his grandchildren, was a warm soul who had an infectious presence in any situation he was in. Anytime you walked into a crowded room, he was the one commanding it, no matter where he was sitting or what was happening. People flocked to him, often without even realizing they were doing it. He just had that sort of gift – everyone wanted to be around him, because he made every person he interacted with feel special.
He was eighty-years-old when he passed away. There was nothing shocking or unexpected about it. He had suffered various health problems for over thirty years. He survived a heart attack. He was on God knows how many medications for the various ailments he had. Even has a child, I remember watching him start the day by taking what seemed like ten or twenty multicolored pills every morning. He was a walking miracle, and a ticking time bomb. And so on February 4th, 2014, while his family stood around his hospital bed and watched him take his last breath, no one was particularly stunned. It was surreal, yes. A punch in the gut. We were all in shock. But after watching his health rapidly deteriorate during the last two years of his life, his death did not feel abrupt or unforeseen.
But regardless of the circumstances, nothing prepares you for death. I've had it easier than many others, so far. Pop-pop was the first truly emotional death I experienced, and it didn't happen until I was 23-years-old. So I was heartbroken, aching, shaken, numb. But I also understood that the first serious loss I experienced happened to someone who died peacefully, of natural causes, when I was already through my tumultuous teenage years and into my well-adjusted early twenties. I was lucky. I was grateful. It was a barely-visible silver lining during a particularly dark time.
But even still, nothing quite prepared me for the pain of watching my mom suffer so dearly. I've missed Pop-Pop tremendously over the last two years. Dreamt about him frequently. Felt his absence at family gatherings with a sinking feeling in my stomach. Listened to old voicemails he left on my phone and hated that there would never be more.
But the majority of my grieving process has mostly been about watching my mom grieve. When you watch your parent lose their parent, it feels like watching a horrifying movie of what you're going to have to go through in (hopefully) several decades from now. You know that it's "just what happens," you know that it's the "circle of life" – but those kinds of phrases and truths are so much harder to digest when they are suddenly realized in your own life.
You want to comfort them, to tell them that they will be alright, that they will be happy again. But it's so hard to believe the truth of those kinds of words, when all you're thinking about is how you could possibly be comforted, alright, and happy when the time comes for them to leave you.
That's what's so scary about being an adult, and watching your parent lose their parent: they turn to you now for help, guidance, reassurance, love. You're still their kid. But they can't and don't need to protect you from the scary things anymore. They no longer need to frantically wipe away their tears when you enter the room, saying "Mommy's okay!" They do not need to pull you into their lap, reassuring you that all is right in the world.
They're still strong, and solid, and a force to be reckoned with, especially when it comes to protecting their young. But you also become newly aware of their vulnerability, their demons, their own fears. Those dark things were always there, you were just unaware of them. But now you're grown. You're your parents' sounding board, their friend. They don't need to hide the scary things from you anymore.
And now it's time for you to be the strong one, the solid one, the fortress. The one who assures them in a peaceful, certain voice that everything will be alright. Maybe it won't be as happy or as easy as it once was, but it will be alright. Maybe even you have a difficult time believing yourself during these pep talks. That's okay. In those moments when you're doubting your own words, remember that when you were young, and your mom and dad pulled you into their laps, reassuring you that everything was going to be okay – remember that they were scared then too. They couldn't predict the future. They knew there were going to be a lot of hard things to deal with down the road. But they loved you. And they didn't want you to be scared. So they put on a brave face. Because even though they didn't have control over everything, they knew that they would do everything in their power to make you happy. That's you now. You have that power. Be as scared as you want. I sure as hell am. Fear is uncomfortable, fear hurts. But fear can never stop you from holding someone in your arms, and telling them that it's going to be alright.