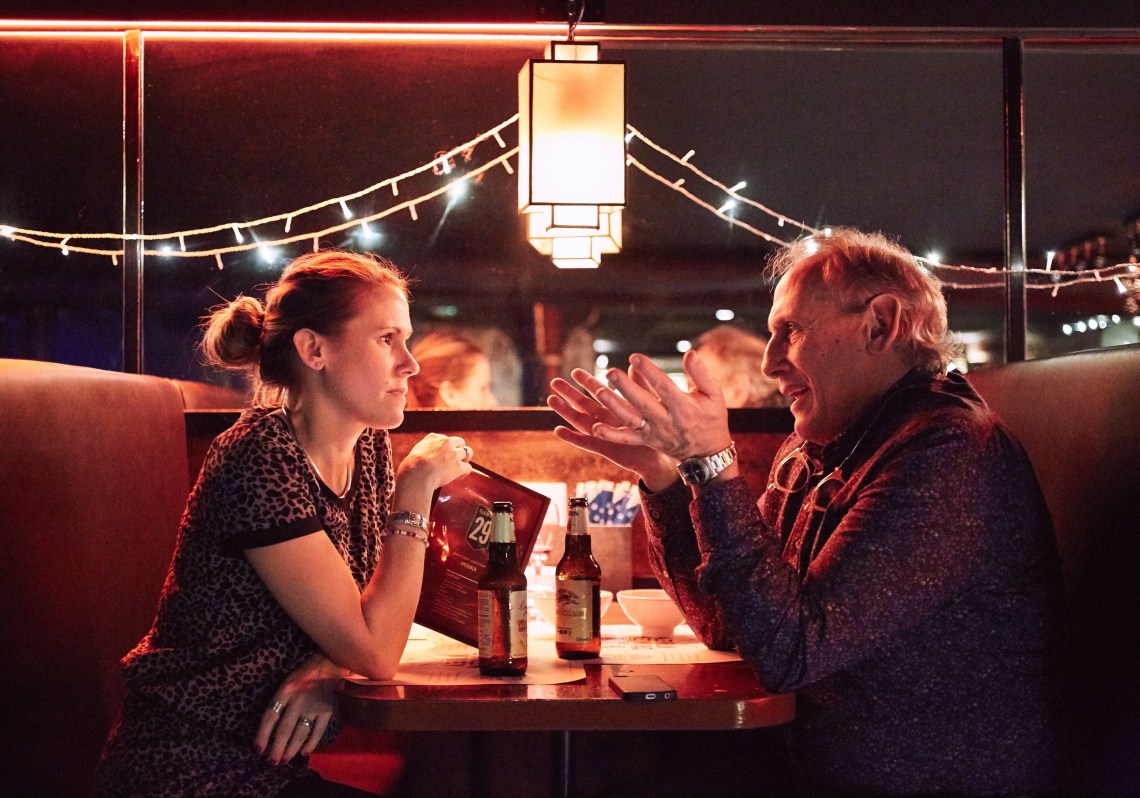 1. I never had to ask two parents for permission.
Obviously every person who is a product of divorce has had a different experience. Luckily for me, I was still a toddler when my parents split up. So growing up I never had to deal with asking two parents for something. When I would stay with my friends, they would ask their mom to do something, then they would get the response, "Go ask your father." So then we'd have to go ask him and he'd question what they mom said. Rather than have to go back and forth, getting permission from both, lying to both, etc., I would only ask my mom to do something. When I spent time at my dad's, I would only go to him. It was that easy.
2. I got two of everything.
Another glorious thing about growing up with separated parents was that I had two of everything. Two birthday cakes, two sets of Christmas presents, two bedrooms, and double the excitement for everything. Instead of overloading my team of parents with gifts I wanted, I would ask my mom for a few, and whatever she wasn't going to get me, I'd ask my dad for them. My room at my mom's was pink, and at my dad's it was blue. I didn't feel sorry for myself or wish I was like everyone else in school whose parents were together. In fact, I felt blessed. I had a uniquely lucky situation. And I was happily reaping the benefits.
3. I didn't have to grow up witnessing my parents fight.
Although it may seem horrible to some that I am actually happy my parents weren't/aren't together, it's because I'm glad I wasn't raised by a couple caught in a loveless marriage. I'm fortunate that they didn't "stay together for the kids." My parents might've lived in separate houses and had to share time with us, but I never had to witness my parents in screaming matches, saying horrible things about each other in front of us, and just generally hating each other. I'm lucky that I always only saw the good sides of them both.
4. I got to know my parents as individuals.
I feel like moms and dads kind of morph into each other after a while. People don't see their parents as separate entities, but rather as a single unit. One cannot exist or function without the other. But I was able to grow up getting to know each person as who they really are on their own, and how they live and thrive as individuals. I wasn't watching one parent always depending on the other. I'll hear moms claim, "Oh, my husband handles the finances." Or husbands laugh that they'd be lost cooking a decent meal for the kids with the wife out of the house. Growing up, that didn't exist for me. They both functioned on their own successfully, so never in my whole life did I think that I needed another person to be okay. I feel like women sometimes panic to find a husband because they don't know how they'll do it on their own, because they never witnessed their mom do it on her own. I saw that my own mom was fine, so I know I will be too.
5. I could go to them separately without either of them knowing.
In a marriage with kids, the parents always know every little bit of business. But with divorced parents who barely ever spoke, I was able to move between them fluidly. If I really needed money for something, I could go to one, and then the other, without either of them knowing that I asked both.
6. I was too young to know anything else.
To me, having parents who lived apart was the simple reality. I wasn't exposed to another way of living. I don't remember enough from those first years of my life to know what it was like to live with two parents under the same roof. Thinking about it now, it's funny to consider how strange it would be for a guy to live with me and my mom. The thought actually makes me uncomfortable. I literally have no clue what it feels like to come home to two adults, eat dinner with two adults, drive somewhere with two adults, etc.
7. It made me more cognizant about the type of person I want to marry.
As I grow older and approach the generally acknowledged age of marriage, I'm more careful and specific about who I date. My mom explained to me exactly what went wrong in her marriage and how there were definitely red flags that she ignored early on, so in some way I know what to avoid. I also don't have these ridiculously high expectations for marriage. I'll never go into it thinking, "I'm NEVER getting divorced. That's not an option!" I know it's a reality, and that no matter how well it may begin, it could happen. Sometimes there are certain things that two people can't work through together, and that's okay. But as a result, I am particular of who I get serious with, and I'm not going to marry someone until they prove certain things to me.
8. I understood a harsh reality at a young age.
While most kids didn't understand what a divorce even was that young, I had a basic comprehension of how it worked and why it happened. My mom didn't try to sugarcoat anything for me, and in turn, I didn't grow up to be a clueless moron. There was a family with three children who I babysat for, and once when I was in the car with the kids and their mom, I made a comment about how my dad's house was close by. One of the kids asked why my dad didn't live with my mom, and when I started to say something along the lines that they weren't married anymore, the mom interrupted me and said something ridiculous instead to make them believe my parents were together and everyone was happy. I just stared at her. You can't protect your kids forever; if they don't hear it from you, they'll hear it from someone else. I remember laughing to myself when I heard that she and her husband got a divorce a few years later. The horror! Maybe if the kids knew what a divorce was, they wouldn't be so shell-shocked when it actually happened in their own house.
9. It actually made my childhood even more fun.
I loved having two separate adults who I adored. I had my time with dad, and my time with mom, and they were both fun in different ways. They were free to do what they wanted during their time with me, rather than one adult's opinions hindering the other's plans. To think of spending time with them together was unimaginable. I wouldn't be able to bear it. I loved spending time with my dad when I could, and then I would love being reunited with my mom. I ate different food, watched different movies, went to different places, had different experiences, and learned different things with each of them individually.
10. I appreciate my parents more for what they went through.
I think I have a greater respect for both of my parents because of their divorce. I understand how hard it must've been for them, especially with three young children thrown in the mix. I have a different sort of appreciation for my mom because she pretty much raised us on her own. While kids of married parents can appreciate their mother's strength, I got to witness it firsthand, in action, without anyone else for her to rely on. I watched her gracefully raise three children, and deal with my dad's wavering child support without turning us against him or getting us involved. She was going through one of the hardest times of her life, yet she loved us and cared for us ferociously and infallibly. Moreover, my dad had to go from seeing his kids daily to every Tuesday and every other weekend, and I can't imagine how difficult that must have been for him. However, it made our time together precious, and I witnessed how much hardship he could handle. Because of what they each personally went through, I have admired them both from a very young age, and will continue to for the rest of my life.