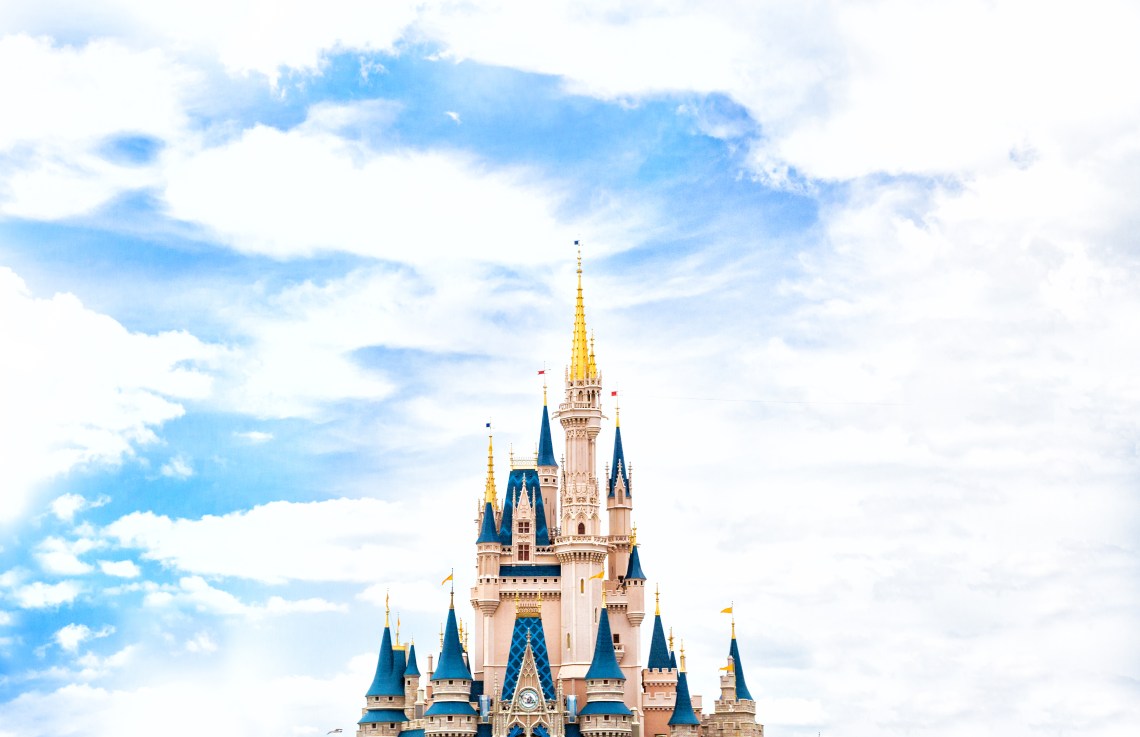 ENTJ: Lives for anything that's not a ride. Probably enjoyed the Hall of Presidents. Most likely is carrying a fanny pack "because people can steal stuff out of a backpack".
INTP: Completely forgets to eat and winds up getting huffy from low blood sugar in line for Thunder Mountain Railroad. Is mollified after eating $40 worth of chicken strips from a basket shaped like Winnie the Pooh.
ENFP: Takes pictures with all the characters. Somehow even found the super rare characters like Captain Hook. Definitely instagramed a picture of their Dole Whip against Cinderella Castle.
ISTJ: Second most likely type after the ENTJ to have a fanny pack. They filled theirs with granola bars to escape what they insist on calling the park's "price gouging". Are true believers in wristbands and fast passes.
ENTP: Starts out not excited at all but then has a good time. Manages to find the wedding ring in the sidewalk outside The Haunted Mansion.
ENFJ: Is at Disney for the fireworks and parades. They also somehow talked their way into Club 33, the secret Disney bar.
ESTJ: Brings a huge DSLR camera and documents their whole trip in 4K. Surprises their friends with fast passes for the ride with the longest wait.
INFJ: Spends their whole trip in Epcot, trying everything. May also fall in love with one of the guys working in one of the countries. (Most likely either Italy or Canada)
ESTP: Goes on the biggest, scariest ride 100 times. After they've finally burned themselves out, they make their way to their second favorite ride, the Small World ride.
INTJ: Insists on making everyone stop at the big map at the opening of the park and plot out what everyone wants to see and in which order. Only wants to eat at Epcot.
INFP: Acts really chill until someone tries to drag them to something that's not a ride. Is definitely more excited about the log flume than anyone else. Is both shocked and overly emotional that Mr. Toad's Wild Ride isn't in the park anymore.
ESFJ: Finds someone's pass on the ground. Takes immediately to the lost-and-found office. Goes to have tea at the Grand Floridian.
ISFJ: Spends most of their time in the Wild Kingdom. Leaves only on their quest to collect all the pins they can.
ISTP: Loved the Test Track ride, especially the part where you can build a car. Might have slightly scared the people in line ahead of them by debating aloud about whether Walt Disney was part of the Illuminati.
ESFP: Is a bit of a scaredy-cat when it comes to the rides. Goes out to the Main Street Electrical Parade every night.
ISFP: Eats only at the places on Main Street USA. Makes crazy faces at the rollercoaster camera with their friends and actually buys the picture to always remember their trip.