With spooky season on the way, horror fans are gearing up for their favorite time of year, and the perfect horror flick is premiering just in time. Paramount's Smile tells a story that will have you captivated while crawling in your skin. When Dr. Rose Cotter has a patient die right before her eyes, she sets out to find the smiling paranormal figure that's leaving people dead and grinning.
From jump scares to a frightening entity and beyond, here are four reasons Smile will leave horror fans freaking out long after they leave the theater.
Jump Scares to Make You Jump Out of Your Skin
There is nothing like the thrill of a jump scare to get you hooked on a horror flick. Paramount's Smile is filled with scenes that will make you hold your breath in fear of what's about to happen. Around every twist and turn, you'll want to hide your eyes and cover your ears, but the story is just too good to resist, so get ready to scream.
Psychological Twists That Bend Your Mind
It's hard to hide from scares that wiggle their way into your mind. With a paranormal villain, Smile provides psychological turmoil that keeps you guessing. Try and see if you can keep up with Dr. Rose Cotter throughout this film's mind-bending turns.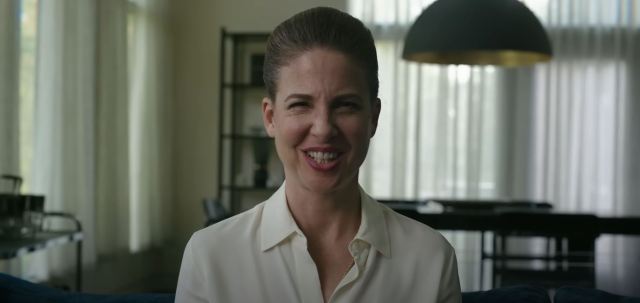 A Unique, Suspenseful Storyline That Hooks You
Smiling usually indicates joy or other happy feelings. But in this eerie horror film, smiling has been transformed into a terrifying symbol of death to come. With a unique premise and a storyline full of thrills, this movie will have you looking at smiles in an entirely new way after you leave the theater.
A Villain That Haunts Your Psyche
It's hard to fight something you can't see, and in this horror movie, the villain is one that's hidden and petrifying. Once characters see the smile, they appear to be marked from that point forward while crawling away in terror. It leaves you wondering– do you want to see this villain or leave it in the shadows because once you see it, it may be too late.