No one understands the ups and downs of love like Blair Waldorf, the scheming, enchanting heroine of "Gossip Girl." Even though the CW soap has been off the air for literally years, it's totally legit if you're still looking to Blair to get you through a heartbreak or help you navigate a new romance. She's the queen of the fairytale ending with more than a few giant bumps in the road. (Like, a twisted marriage to a prince, dating Dan, getting sold for a hotel … the list goes on and on.)
So in case you're the "single one" of your crew, or perhaps the hopeless romantic who can't quite get it together, I rounded up some of my favorite bits of Blair wisdom for those of you with complicated feelings about love, lust and romance. Blair would want you to soak them in, then get in the tub and eat some macarons.
Blair understands the complete devastation of a broken heart; luckily she has her other great love, Serena, to lean on. Your BFFs are invaluable when you're hurting.
You know how it feels when you've been casually hooking up with someone for awhile but then you catch feelings and they're all wishy-washy about it? Yeah.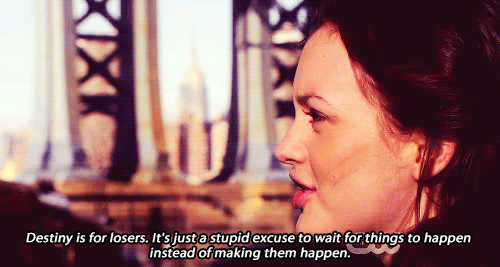 Blair is the anti-Carrie Bradshaw. She's very wise that way.
Sometimes you need to let the world know that you think a holiday devoted to being in a relationship is really, really stupid.
Or you need to say what you're really feeling to the object of your affection, even if they let you down.
This is what goes through your head when you post a super-hot selfie that you know your exes are gonna see. I can't be alone here.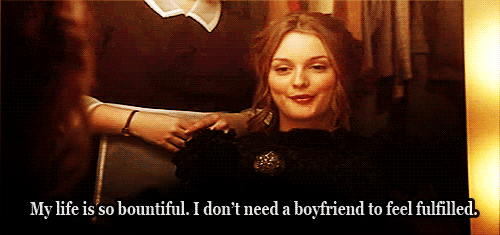 If you're bummed about being single, just look around at all the good things you've got. Blair knows what's up.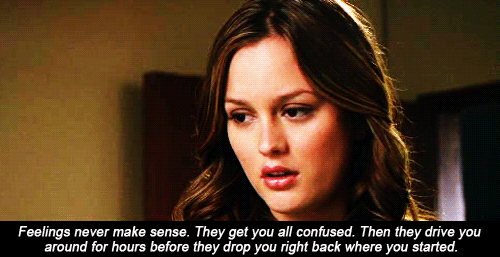 Isn't this the absolute truth? It doesn't get any easier to navigate your feelings from 16 to 26.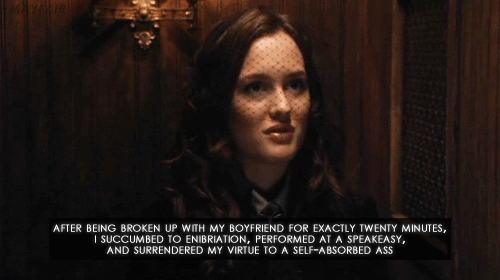 We all make mistakes post-breakup, Blair.
If only dealing with your emotions was this simple.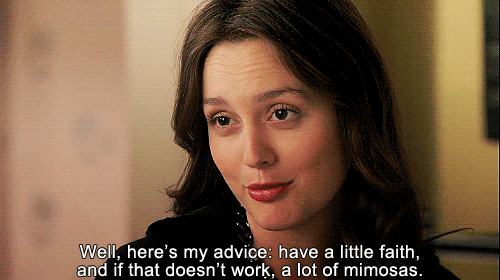 This quote works for everything, from a bad day at work to hoping that dude from Tinder will text you back.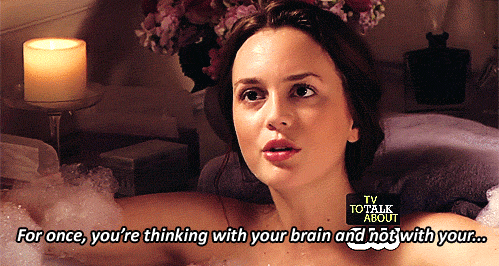 Is this what you say to yourself when you decline that hookup with the guy you only kiiiinda enjoy sleeping with?
When your BFF has a post-Valentine's Day (or any given Saturday, really) walk of shame, it's totally fine to tease her about it.
Blair knows what you're thinking when you run into your ex and his new GF, and you've gotta be polite.
But don't worry! Things are never as bad as you think, and even though your ex is blasting his new GF all over social media with heart eye emojis, there's another hot dude waiting for you just around the corner.
Remember Blair's fake boyfriend in the Hamptons? Follow her lead and use that Tinder hookup as a placeholder BF just for the holiday. I won't tell.
Ladies and gentlemen, the gospel of Blair Waldorf.
Every girl needs to print this out and hang it on her bathroom mirror.
We all have that one person who keeps us tethered – just like Chuck and Blair. We probably won't commit almost-murder together, but the sentiment is the same.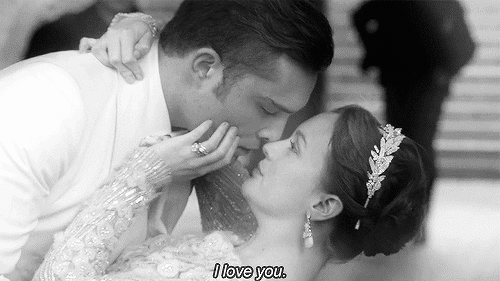 It worked for Blair, though, because her quickie wedding to Chuck in the park was so perfect, and that kind of love will probably never happen to any of us. Oh well – we can live through it again and again on Netflix.