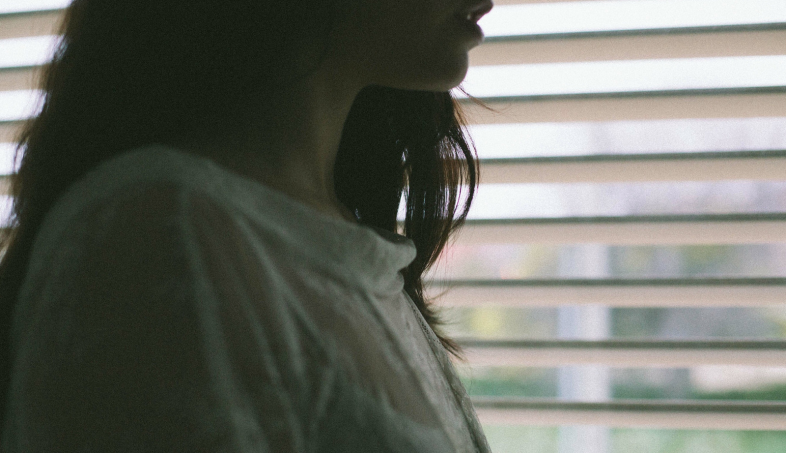 If you're interested in crime (as I am), you know the big famous stories: Ed Gein, Jeffrey Dahmer, the Nightstalker, Ted Bundy and the rest of them. Their crimes were horrifying and their legends will probably never fade. But there are so many more terrible, yet fascinating crimes you may not know about. Want to take a trip down the rabbit hole of weird, awful crimes of the past? I'm here for you.
In the '70s, a young hitchhiker named Colleen was picked up by a California couple, Cameron and Janice Hooker. They kidnapped her and held her for years as a sex slave, often forcing her to live in a small coffin-like box under their bed for up to 23 hours a day. Colleen got through her terrifying ordeal by placing her faith in God after requesting a Bible from her captors, and slowly she was given more and more freedom, though she didn't dare escape for fear Cameron Hooker would hurt her family. She was in captivity for seven years and finally escaped when Janice Hooker, tired and jealous, informed the police as to what was going on in her home. There was a long, sensational trial surrounding the "Girl in the Box," and Colleen later changed her name, went into therapy and went on with her life.
Of course, you may know the Axeman as a character on last season's "American Horror Story: Coven," and there was a good deal of truth in his character. He attacked victims (often female) with axes he found in their own New Orleans homes, though he'd refrain from savagely murdering them if they were playing jazz music. Once, he wrote in to a newspaper claiming he was going to attack that night, and New Orleans retaliated by playing jazz music in packed-to-the-gills dance halls. He was never caught or identified.
Sagawa, a Sorbonne student in the '80s, noticed a pretty young Nordic classmate of his one day and thought, "I wonder if I could eat her." He went on to entice her to his home, where he killed her, had sex with her corpse and proceeded to eat her, beginning with her thighs. He wanted to absorb her beauty as he found himself inadequate as a person. Police caught him dumping parts of her body into a nearby lake and he was found legally insane, though his rich dad tried to fight the case. Sagawa was actually released and he remains a minor celebrity in Japan.
I read about Ira Einhorn when I was a kid and the story has stuck with me. In the late '70s, Einhorn murdered his girlfriend Holly Maddux and shoved her body in a trunk in his closet. They were hippies, part of the counterculture in Philadelphia. One day, Maddux disappeared and Einhorn claimed she'd gone missing after walking to the co-op. His neighbors begged to differ – there was a terrible smell coming from his apartment. Police found the body and he went to trial, but he got out on bail and fled to Europe where he remained for almost 20 years. He was extradited back to the U.S. and blamed the CIA for Holly's murder.
"The Eyeball Killer"
Charles Albright seemed to be a normal guy upon meeting him, but he had a terrible secret. He was a killer, and he murdered three women in the early '90s. His calling card? He removed their eyes. And he didn't do it in a grisly manner- he did it surgically, leaving nary a mark. He had wanted to be a taxidermist as a child and it seems the fascination with taxidermy eyeballs followed him his whole life. Albright remains in prison.
"The Granny Killer"
Australian John Wayne Glover murdered six elderly ladies in 1989 and 1990. He had very little on his record prior to this, having been married with children and working for a time in a nursing home. However, something snapped and he murdered six women in a row, all elderly. He liked to hit them with a hammer he carried on his person and fondle them or strangle them with their pantyhose. He killed himself in prison in 2005.

Get exclusively creepy TC stories by liking Creepy Catalog.