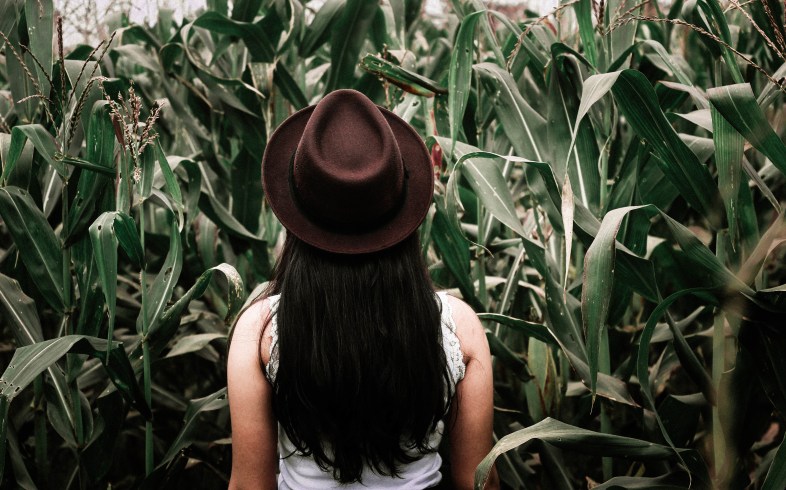 She had always been so affectionate and caring. She did her best to make everyone happy. She was the glue that binds your circle of friends with love. She was part of a home that you all built together. That was her charm, wasn't it? She always gave her all for everyone. That made you want to love her more, to make her happy like the way she makes you happy.
Except that, falling for a friend is not always a good idea. You knew it. You were prepared for it. And so you told her even though hearing those words that scream rejection on your heart hurts like hell. God, it broke something inside you.
But, have you thought about it? That behind her rejection, behind your pain are words and thoughts that she wanted to say? Because despite of everything, there are things that she wanted you to know.
---
1. Rejecting you broke her heart too. She got her heart broken, too. She may not have loved you romantically, but, she loved and still loves you so much. You are one of her precious friends that she cares for. A friend that she would do anything for.
2. She felt like a failure. It sucks because she knows you so well. She knows how much you can love a person. She knows every bit of good and greatness in you. Knowing that you loved her makes her feel like a failure because, my God, you deserve a love more than what you are willing to give her.
3. You are one of her heartbreaks and she will never get over you until she sees you happy and loved. She will never forgive herself until the day she sees you in bliss with the one that can love you more than you can imagine.
4. You keep her up late at night. She will always think about that moment she knew she broke your heart. And in return, the pain she feels because of what she caused you will keep her up late. She will break her heart thinking about it over and over again while the world sleeps.
5. She thinks about accepting your heart. To stop that strained spark that flows between you two, but, she won't. Because you deserve more than her guilt. Because you should be loved, not pitied.
6. She will always be sorry for the pain she caused. You never deserved that.
7. She still wants to make you feel cared and happy just like before. Although she might hesitate sometimes because of the memory of her rejecting you will always be in the back of her mind when she sees you. Let her fight that hesitation and reach out and hug you.
8. You will have a special place in her heart. She'll do anything for you, honestly. She'll do anything just to make up with the damage she caused to you.
9. She will still be your friend, and your mother, your sister, your teacher, your nurse, or anything that you need her to be. She will still scowl at you like before, hug you like before. She will still try to make you smile and laugh like before. She will still be there for you like before.
10. She still and will always love you. Yes, maybe it wasn't the romantic kind of love, but, that doesn't mean she loves you less.
11. So she may have broken your heart, she may have rejected it, but, that doesn't mean she doesn't love and care for you. Romance and friendship may be two different kinds of love, but, both are great on their own way.