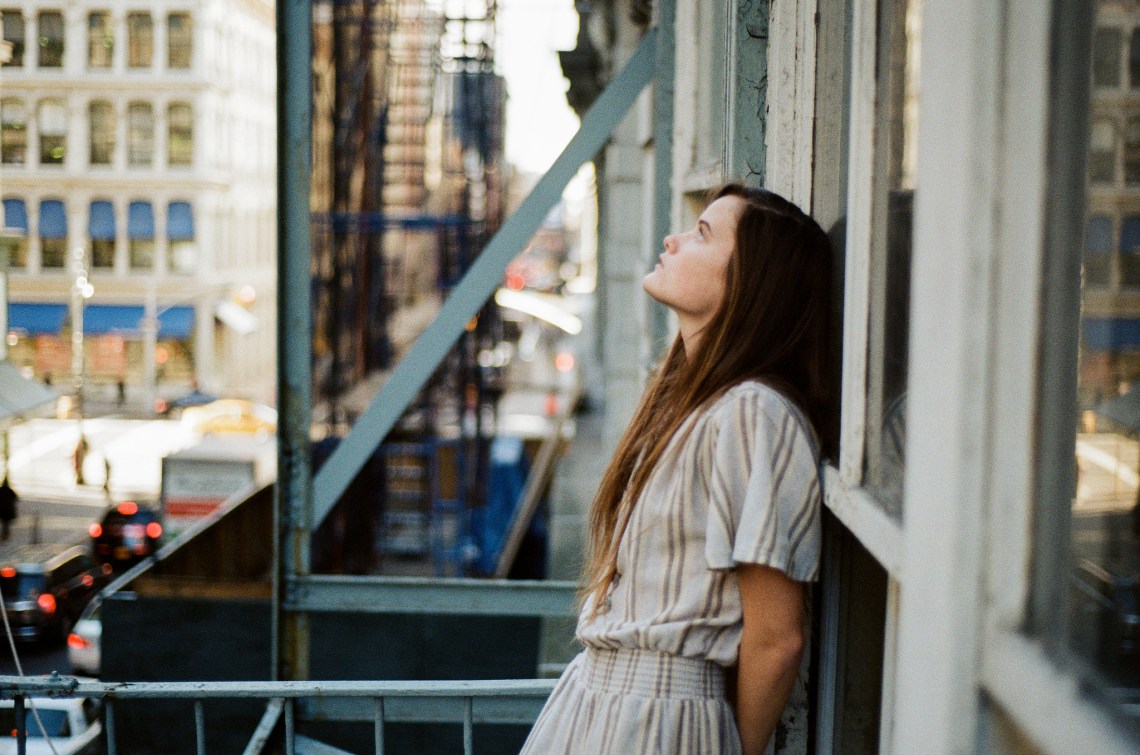 Breakups are hard. Even the ones that we know are literally the best thing for us.
And as we fight like hell to move on, we come upon the golden question…
"I know he was bad for me, so why do I still feel so deeply for him? Why do I still love him? I thought once I got back on track with the Lord, I wouldn't desire him anymore…but the feelings just continue to increase-growing stronger and stronger. How long will I fight these feelings?

I left him in the past, but he is still present in my heart."
Wouldn't it be nice if when we finally took a step to free ourselves from something that wasn't good for us (aka, an unhealthy relationship) that we actually felt FREE?
I think that when we break off a relationship, walk away from something thrilling but damaging, and start on a new path, we feel the loss of companionship and hope that the pang of loneliness doesn't trap us…and that we escape it's grasp and run into the arms of the RIGHT guy, the NEW life, and the FREEDOM of moving on.
I mean, that's how we want it to go, right?
End bad relationship? Check!
Heal from pain of the breakup? Check!
Learn my lesson and grow in my faith? Double Check!
Never think about the ex? Check!
Meet the RIGHT guy? Check!
Live happily ever after? YES PLEASE.
But sometimes…most times…it doesn't really go in that perfect little order and instead our hearts fight this dragon that has us in his grasp, breathing the pain of loss and loneliness down our neck.
So there we are, confused and alone in a dark cave like, "HI, WHY AM I STILL SITTING IN THIS CAVE WITH THIS DANG DRAGON?"
You know, I wish I could point to a date on a calendar and say, "look, if you can hold on a little longer and make it to here, you'll never struggle with this again. The dragon will stop breathing his firey breath on you and you won't feel the pain of loneliness or heartbreak again. Ever. You'll never even think about it."
Unfortunately I can't do that for two reasons:
1. I don't have a calendar and I can't see into the future.
2. I don't know your heart or what God is doing in it.
But I do know one thing:
Your pain is normal and your feelings are valid. It's a beautiful thing that you are taking steps out of a relationship that may not have been quite right and stepping into one with Jesus. And it's a bazillion percent true that He alone can satisfy you.
BUT, He didn't say that you wouldn't experience pain…in fact, He said you would have trouble in this life. In fact, He said that you WOULD have pain in this life. But that you can fight it bravely because He has overcome the worst of the worst in the world — EVEN heartbreak like yours (John 16:33).
While you're still sitting in that cave, while your heart is still mending and trying to move on and out of the cave, you may be thinking of Jesus more like a bucket of water than a Knight in Shining Armor. Perhaps you've turned Him into a treatment to ease the pain instead of the cure that ends it.
When the pang of loneliness breaths its firey breath on you, are you trying to dump water on it to diffuse it temporarily? Or are you letting Him fight the dragon for you — to the death? Are you turning to Jesus to be a bandaid over the wound? Or are you letting Him actually cure the pain?
Letting Jesus overcome the world of pain we face requires a total surrender of our sword…of our desire to fix it ourselves and have it comfort us in the process. He's not just a teddy bear to squeeze. He's a powerhouse and we have the invitation to step into that power…but it costs us something…it costs us our own strength, power, and trust in ourselves that we once had.
Because the old way of life and the past will always try to burn us and remind us of its existence because it wants us to live there…especially if there was a thrill to it. Old habits, old flames, old love. But when Jesus is your Knight, your cure, and your King…then you are a new creation (2 Corinthians 5:17).
So I guess I just want to tell you that although I can't give you the perfect answer or a date where you will move on and conquer the dragon in your heart once and for all, I can tell you have a Knight in Shining armor who says:
"HEY, LOOK, YOU'RE GOING TO FACE PAIN IN THIS LIFE AND YOU WON'T ALWAYS UNDERSTAND IT. BUT COMPARED TO THE GLORY THAT WILL COME FROM OUT OF IT, THIS IS MINOR, NOT EVEN WORTH COMPARING. AND IN THE MIDDLE OF THE BATTLE, YOU DON'T HAVE TO FIGHT ALONE. LAY DOWN YOUR SWORD, I GOT THIS."
Think big picture – think conquering dragons not just dowsing the flame.
Because you DO deserve a man who would die fighting for you. And you do have that man who proved He would die for you, 2000 years ago, on a cross.
And He conquered more than the dragon's fiery breath.
He conquered the fires of hell.