1. Sometimes you get super overexcited about the possibility of a relationship, and lose sight on reality for a bit.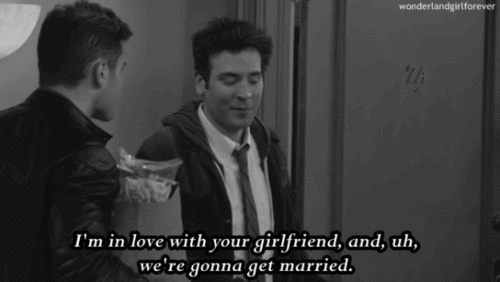 2. You occasionally put your heart out there a bit too soon.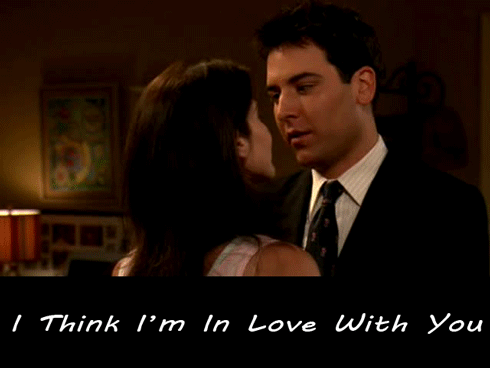 3. There are times when you know you would be an awesome bf/gf, and just need to state it for the record.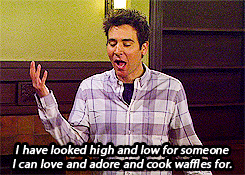 4. Sometimes you try a little too hard, and end up saying something you regret.
5. But you know you've just got to get right back up.
6. Because you're waiting for someone that accepts you for who you are.
7. You know that sometimes, calling it quits is the best option.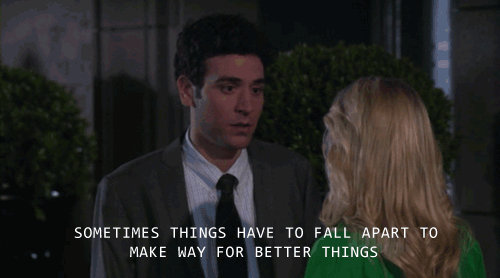 8. And you refuse to let your friends bring you down about it.
9. When, despite your best efforts to stay positive, you just need some time to sulk.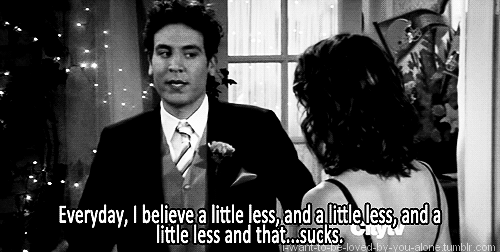 10. And just really soak in the sulking for a while.
11. And then someone tries to break you out of your funk by setting you up on a date.
12. You'll do anything to make a promising relationship work, even make it rain.
13. Even though you're the one most often single among your friends, you can drop some serious truth bombs.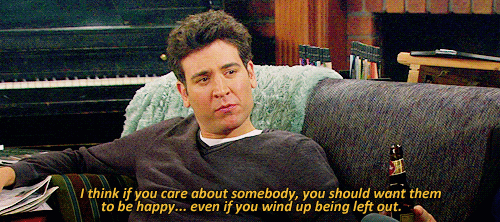 14. Because you've got your priorities straight.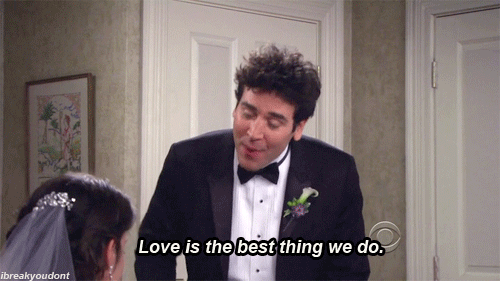 15. And it's just a matter of time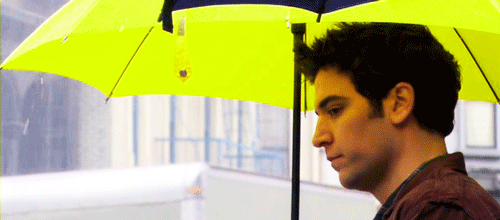 Before you find the person that's worth stealing a blue french horn for.