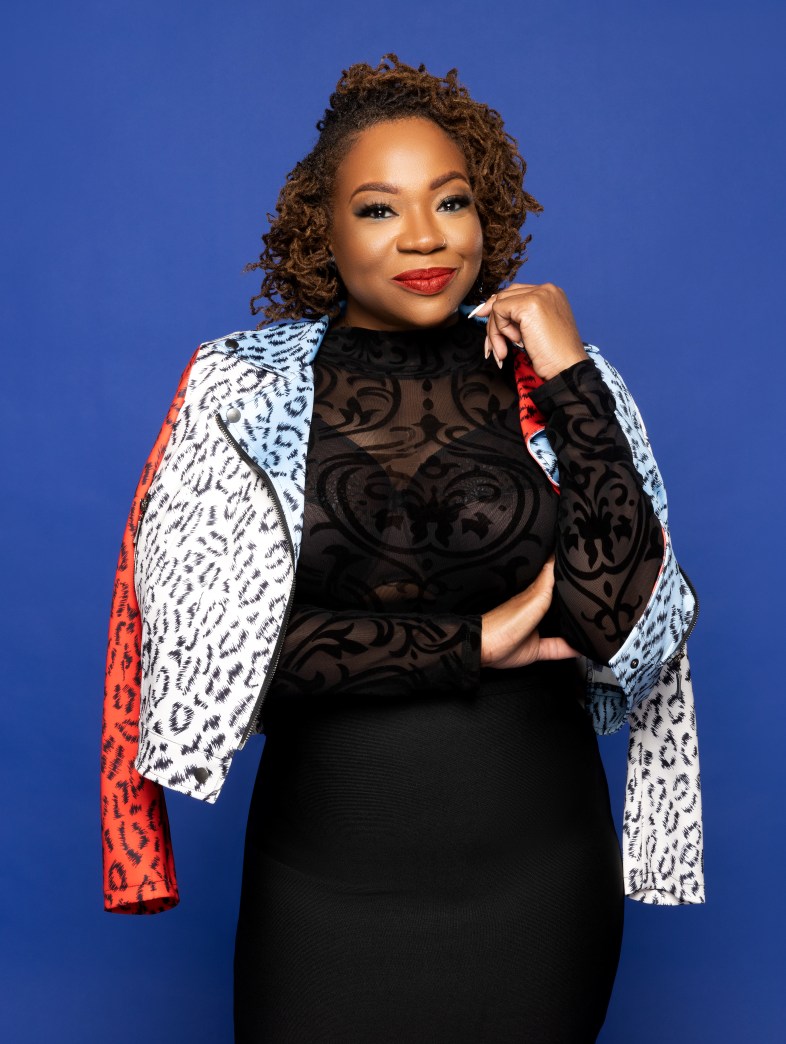 For LáDeia Joyce, being diagnosed with HIV was a total shock. After all, she was the girl who had a full panel STI/STD screening every quarter. However, after a few weeks of upper respiratory symptoms that were too intense to ignore, LáDeia got tested for HIV, and came back with some surprising news.
"It sucked the wind, energy and momentum out of each and every single one of my sails," she says. "I felt like I was on a rapid deceleration, and life had cut my brake lines. An entire rollercoaster and wave of all emotions."
Her diagnosis prompted LáDeia to question everything she had done to get to that point. "Fight or flight kicked in," she recalls. "All I knew is that I didn't want to die." However, some reconciliation was in order. "I was angry with God," she said, and in some ways, with herself. She remembers going back through all of the decisions and hardships that had led to that moment, desperately trying to trace the lines and make some sense of what had just occurred. It forced her to heal some long-standing wounds, she says. And that was just the beginning.
Today, LáDeia is an activist and HIV+ influencer, helping to educate, inform and uplift her community. The roots of this part of her path were simple: it was precisely what she turned to when she first received her diagnosis. "I kept Googling, 'I am HIV+, now what?'" she says. "Everything that I was finding was very white, very male, and very gay. I was not finding what I needed from an HIV+ millennial Black woman and knowing what I knew at the time about the prevalence of HIV diagnoses among Black women I knew this wasn't it."
After meditating and praying on it, LáDeia says she heard God say that she needed to be just what she was looking for. A year later, she had a "coming out" party and announced her status, and shortly afterwards, women both HIV+ and negative started reaching out to say that her transparency gave them the courage to tell their own stories and live out loud no matter what they were facing.
"Being an inspiration comes from this being heart work… this is ministry for me," she says. "Cisgender Black women are given one of the worst depictions in all forms of media when it comes to living with HIV. These depictions are deeply rooted in stigma and stereotypes that are so far from the truth. Being transparent not only debunks this but it connected me with so many women who show up like me with this diagnosis."
LáDeia emphasizes that there are sufficient resources for HIV testing, but what's lacking is centering cisgender and Black women into the conversation. "Black women are the most vulnerable population of women when it comes to HIV transmission," she says. "The stats do not lie, but somehow the severity is lost in the messaging and marketing when it comes to prevention, awareness and testing."
"I want the general public to know and understand that HIV has no respect of person, race, socioeconomic status, education, zip code, gender, sexual identification, nor marital status. We are all vulnerable to HIV, same gender loving men and Black women being the most vulnerable of us all," she says. "Acknowledging this vulnerability is a way that will allow all to be better educated and aligned allies and activists for HIV."
Next, LáDeia looks forward to launching The Positive Experience, a nonprofit that will host therapist-led support group meetings along social and skill-building workshops. On top of that, she's writing two books, of which she hopes to publish in 2022, and completing classes to become a certified life coach focusing on the holistic approach to healing after traumatic and transformative life experiences.