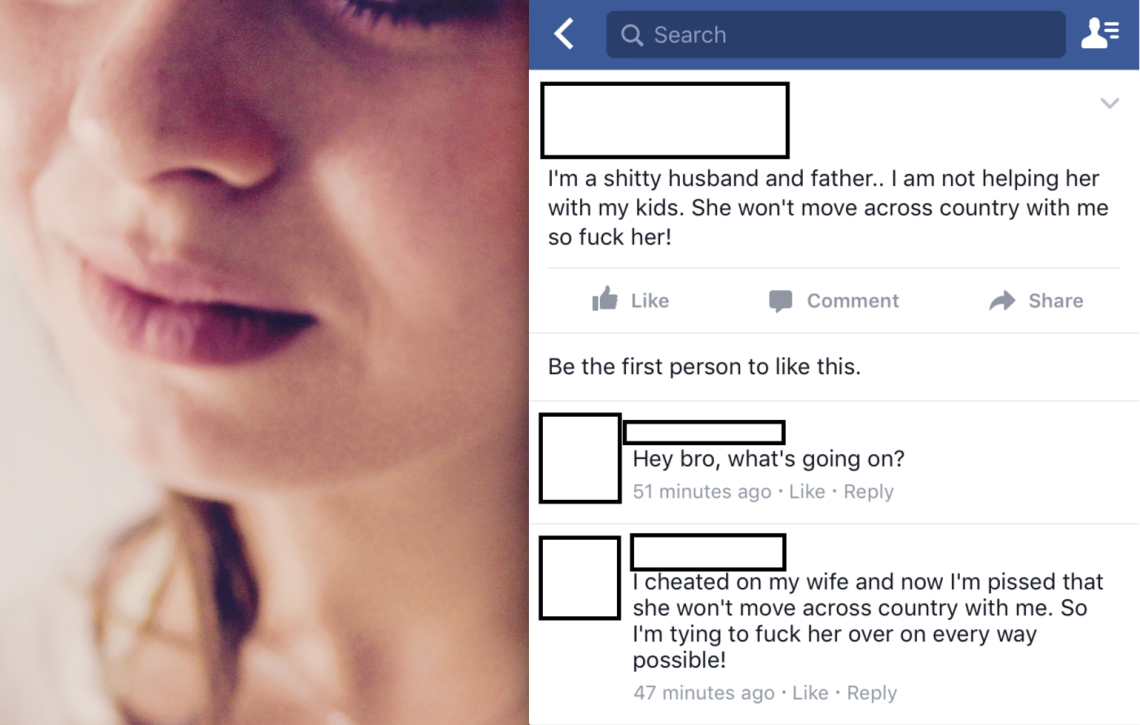 It all started when she got wind that her husband might be doing something besides "working" when he was staying out so late and since he left his Facebook logged in all the time a simple snoop revealed the truth, he was cheating.
And that's when this woman took control of her cheating husband's Facebook by posing as him admitting to everything he'd done.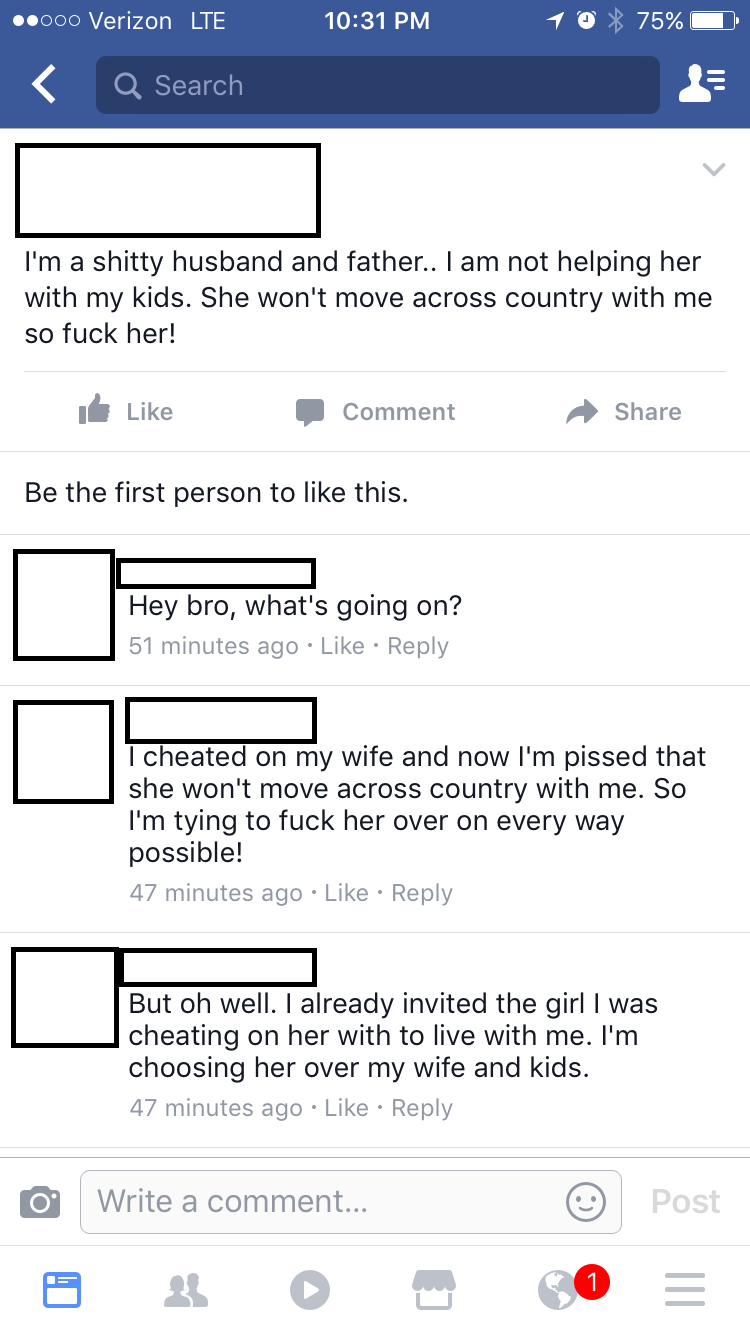 This next series of posts is brutal. She posts screenshots of his Facebook Messenger conversations with the woman he's cheating with.
I think we can all agree this is the least he deserves.