Judith Permar of Mount Carmel, Pennsylvania, died earlier this month after getting her arm stuck in a clothes donation drop-off box. Authorities report that her Humvee she had driven to the site of her death on a Sunday was still there when she was finally found the next morning, approximately six hours after she had become stuck.
The details of her demise are particularly brutal according to the county coroner.
The coroner says the Mount Carmel woman used a step stool to reach into the bin, and her left arm became stuck when the stool collapsed. She broke left her arm and wrist and couldn't get free.
Meaning that Permar was dangling from the donation box with a broken arm for six hours before she finally expired.
It was initially believed that Permar had been donating clothing and perhaps needed the step stool to reach the drop-off box's opening but authorities later stated that the opposite was the case, Permar had been taking clothing from the donation box which was intended for persons in need of them. According to the police Chief, "She was fishing bags out and the ladder she was standing on gave way and she couldn't get her hand loose."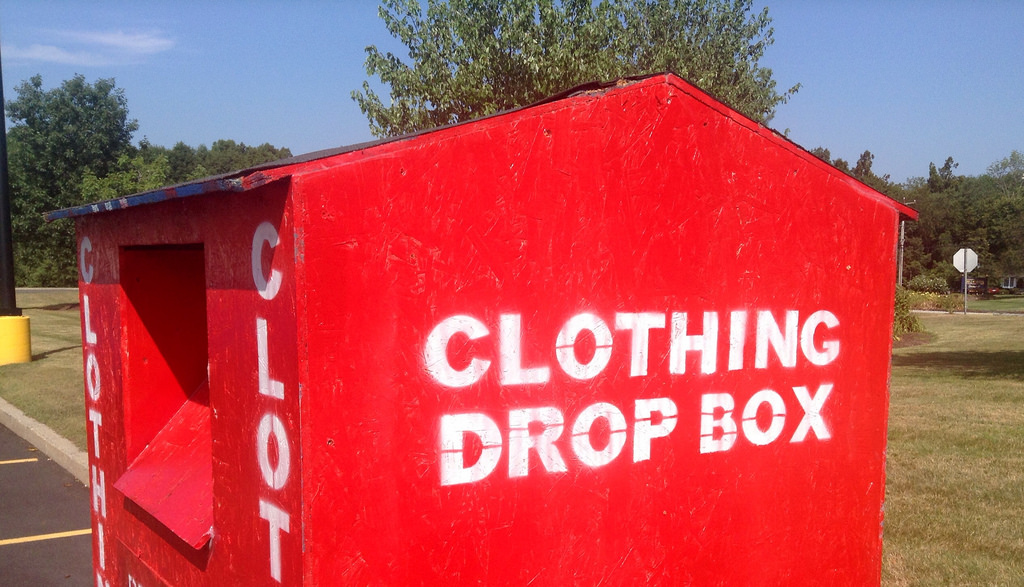 Previously, in November, police had received reports of a woman in a black Humvee removing items from the drop-off box but Permar was never identified until this latest incident which resulted in a slow death by hypothermia and blunt force trauma.