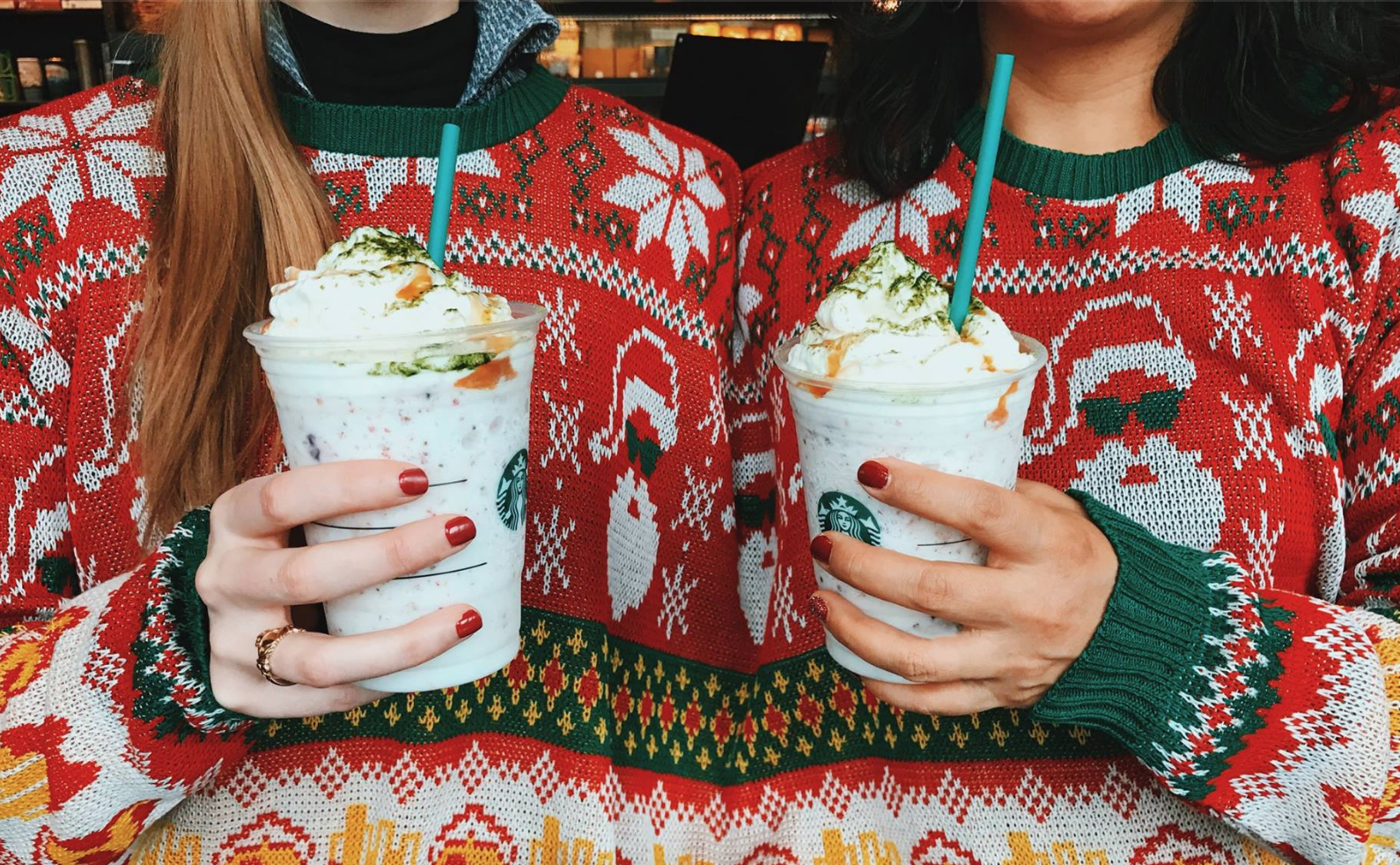 It's the most wonderful time of the year!!
The announcement of yet another exciting Starbucks holiday beverage! How would the Christmas season exist without Starbucks' red cups filled with holiday cheer.
My favorite is the very underrated Gingerbread latte, but all of them are pretty good! The only one I won't do is the eggnog, because ew, eggnog.
ANYWAY, Starbucks just announced yet another exciting drink — the Fruitcake Frappuccino!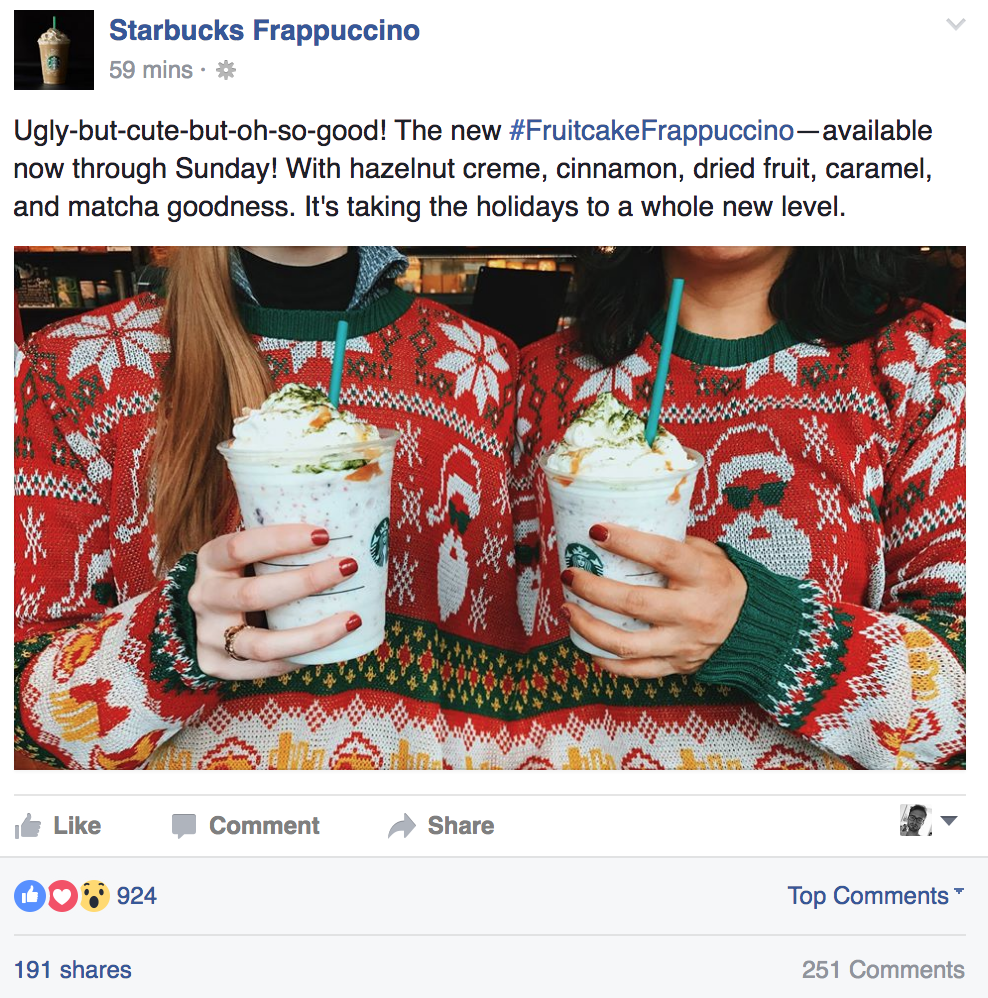 Unfortunately, the fruitcake kinda has a bad rap. Many people don't like the taste, and oftentimes fruitcakes are given as unwanted (re)gifts to relatives you don't really liked that much.
But many Starbucks devotees seem willing to try!

While others are more reluctant…
Eww…. sorry #FruitcakeFrappuccino fans https://t.co/fiL7XwyJQ0

— Laura Garcia (@LauraGarciaNBC) December 15, 2016
Will one of you check it out and post your thoughts in the comments? I want to know if it is worth buying!