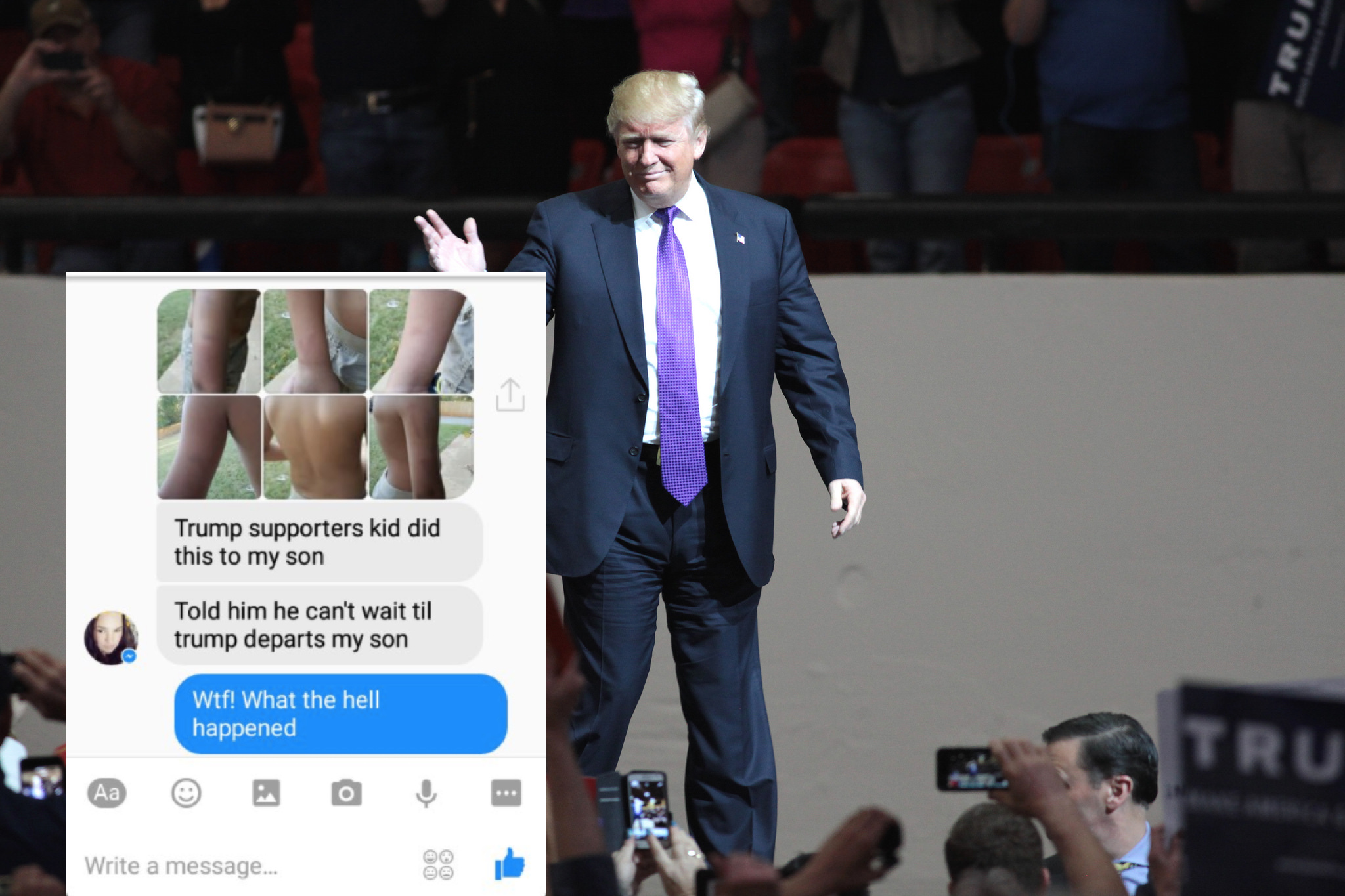 Trigger Warning: This post contains many depictions and images of violence against people because of their identities.
Roughly two days ago, the entire world was stunned at the annoucement that Donald J. Trump would be the next President of the United States. His campaign was fueled, at the grassroots level, by animosity toward those he deemed "others". His rhetoric was not merely divisive, it was also vitriolic. It motivated many violent crimes toward those that he cast outside the label of "American."
Those who opposed Trump deeply feared that his victory would motivate even more hate against Americans. After only a single day, that appears to indeed be the case.
Below are the stories of those who have been assaulted or harassed by people who now believe that only some colors and creeds get to be American citizens. It is ugly. It is scary. It is very painful.
When people condescendingly tell you that it "will be okay" and to "not worry" — show them this. There's a lot of reasons to worry for our beautiful, diverse nation.
1.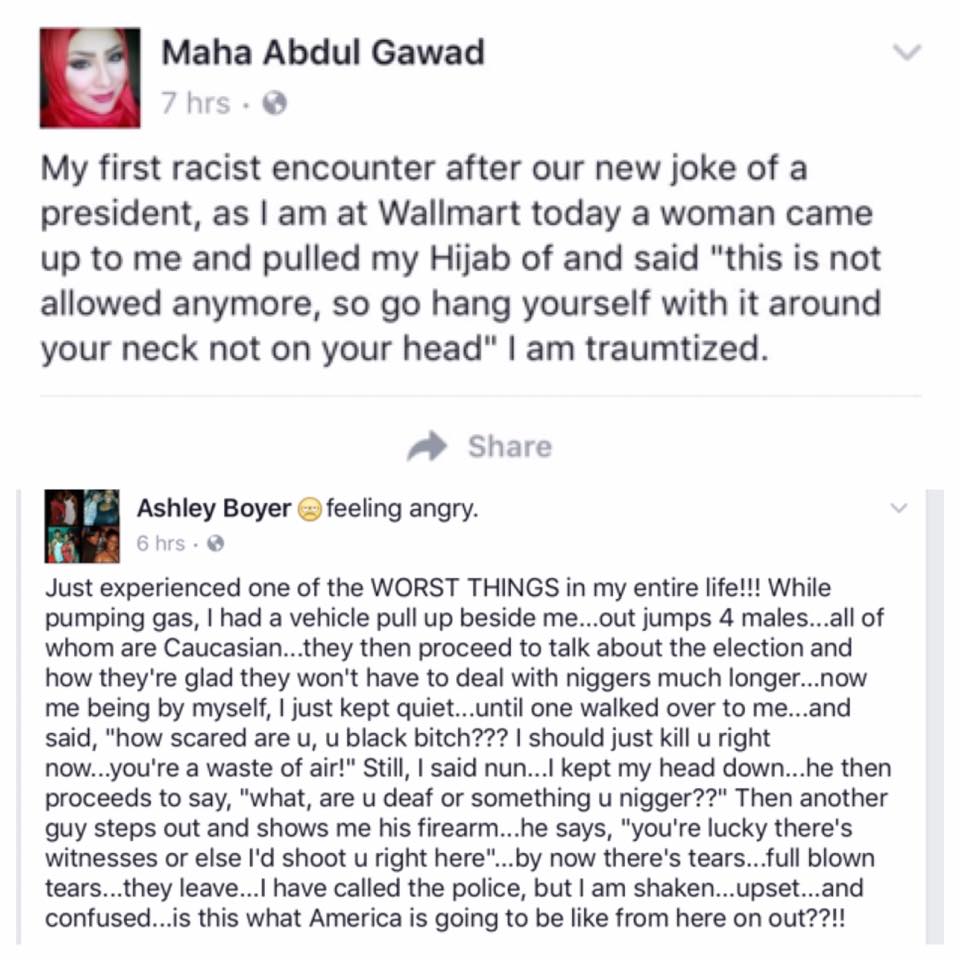 2.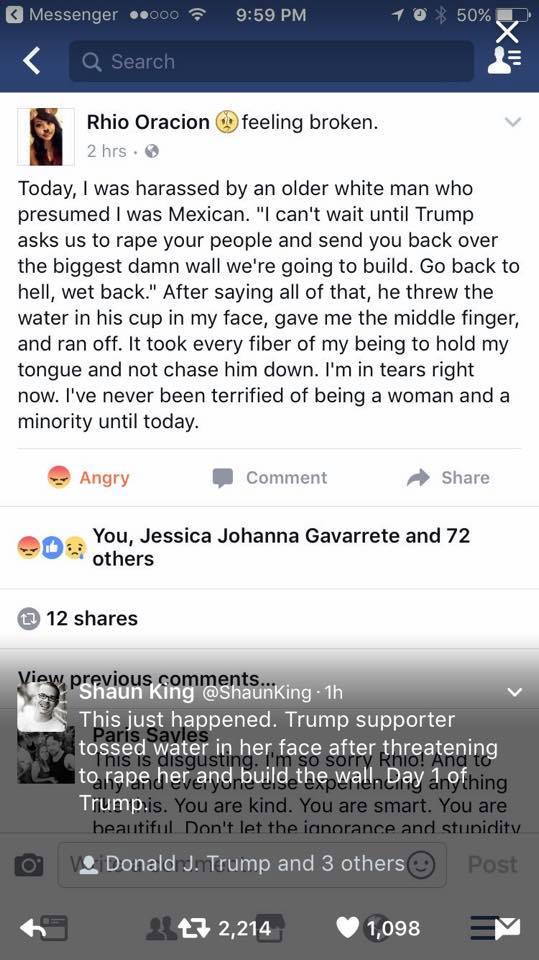 3.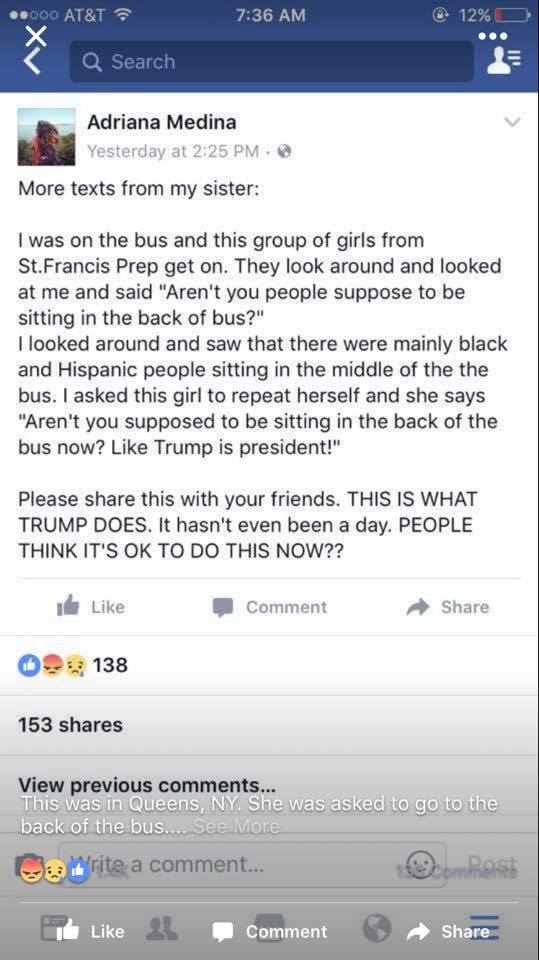 4.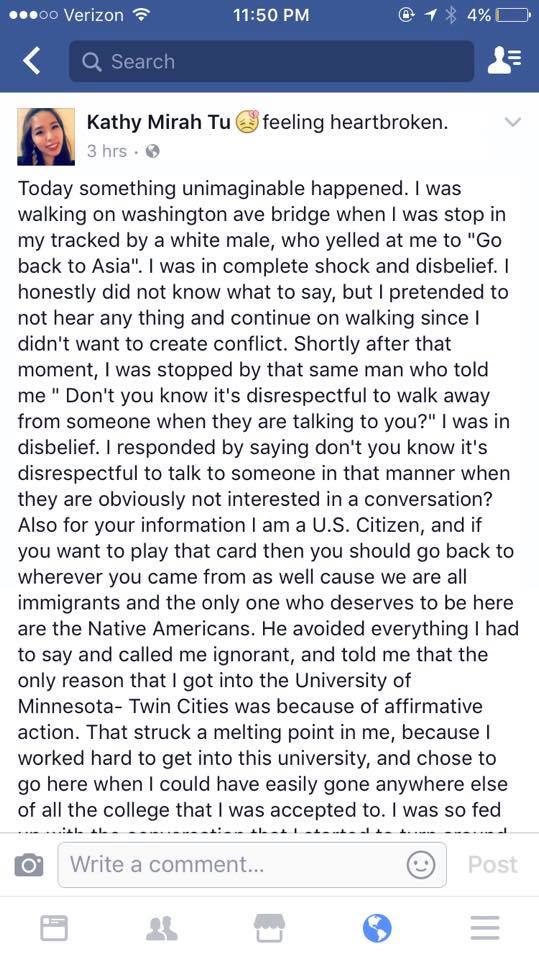 5.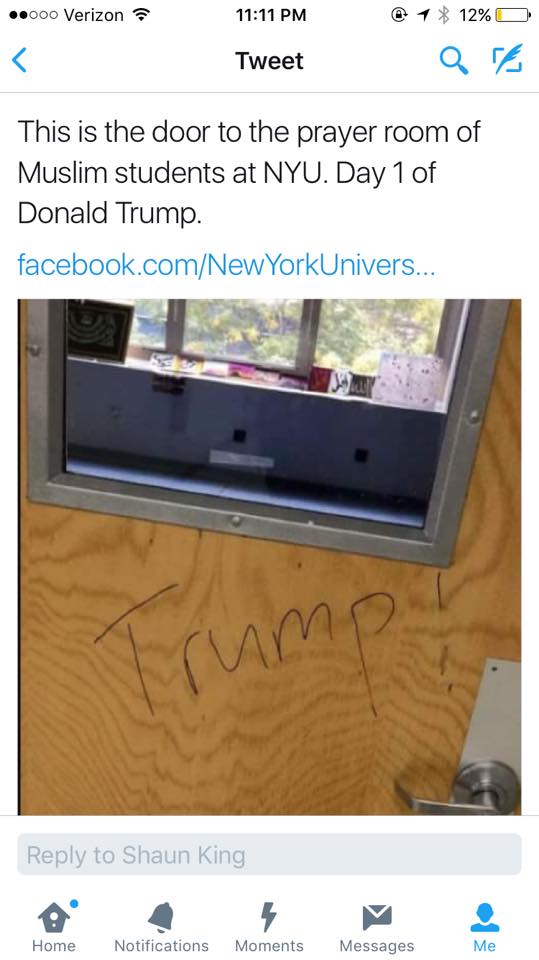 6.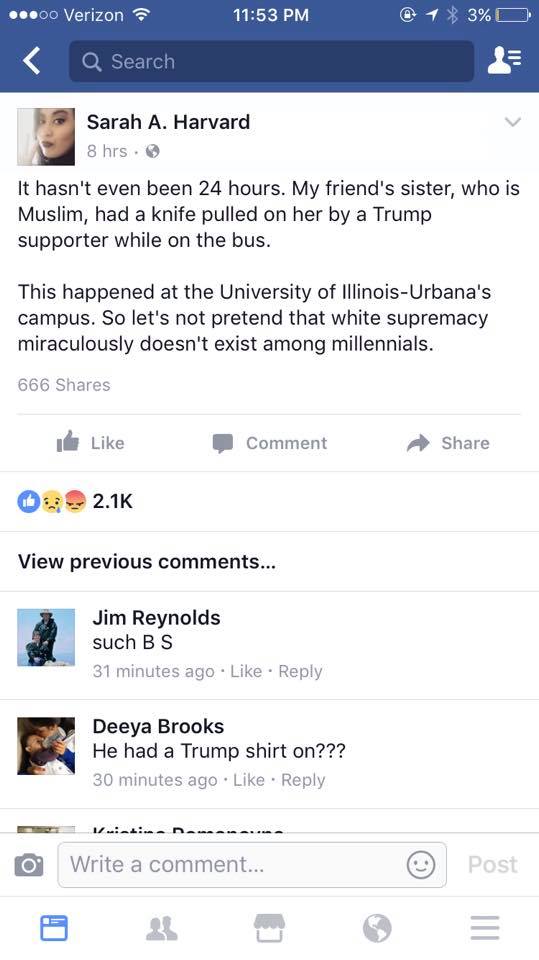 7.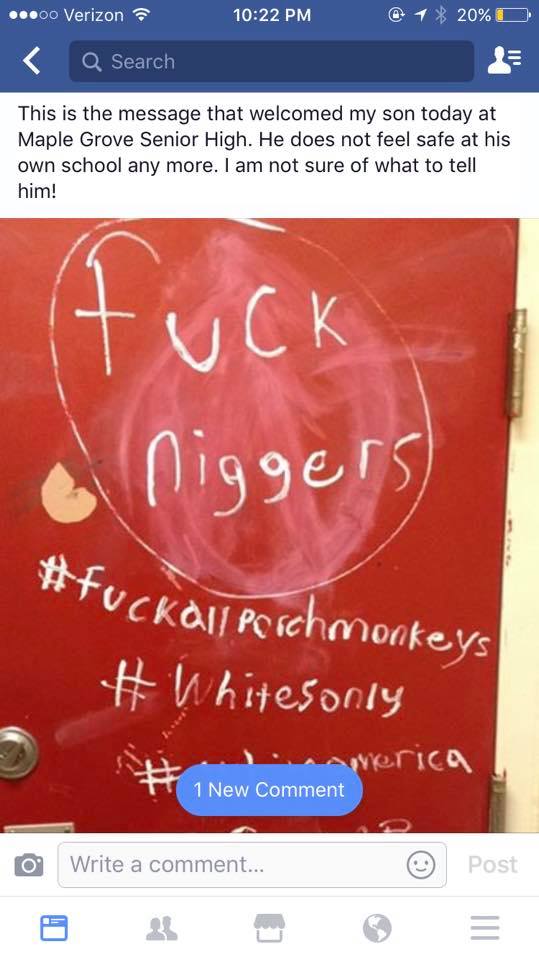 8.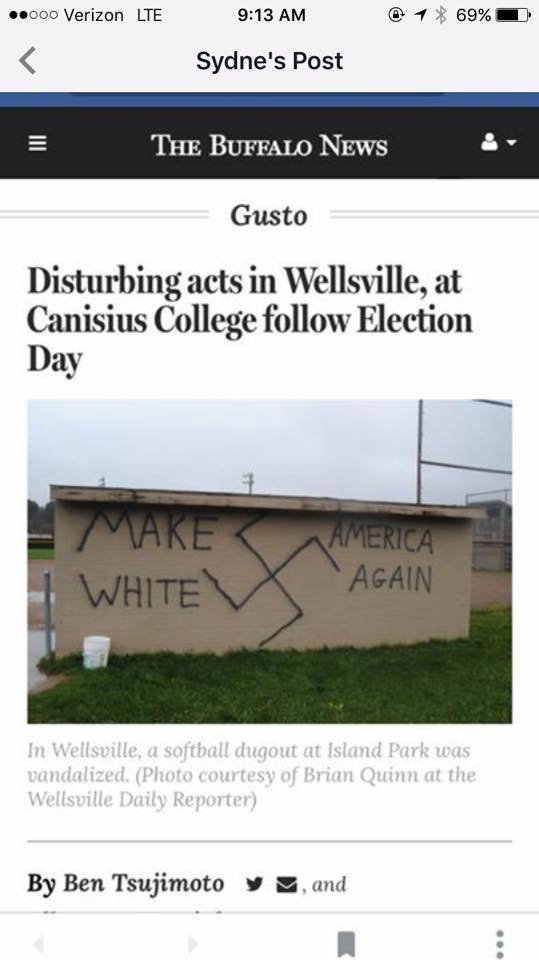 9.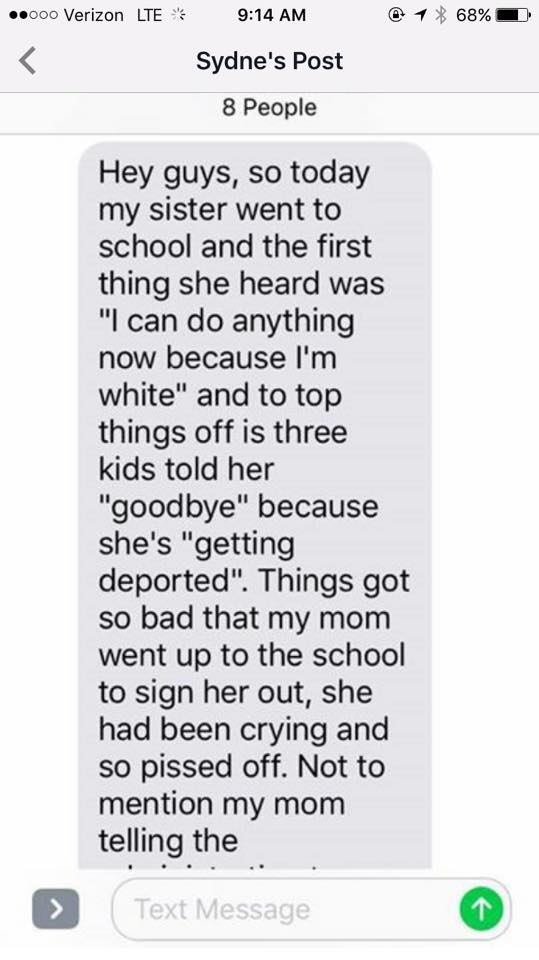 10.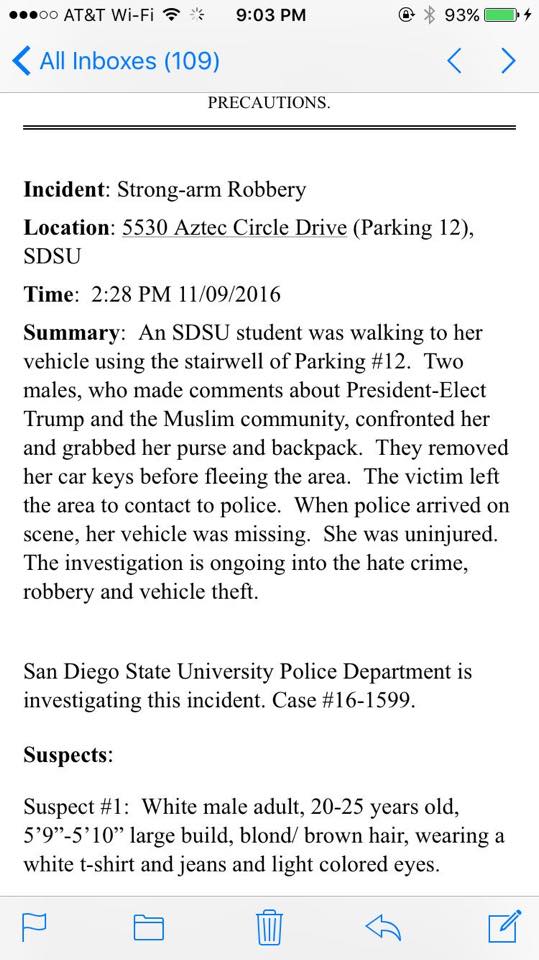 11.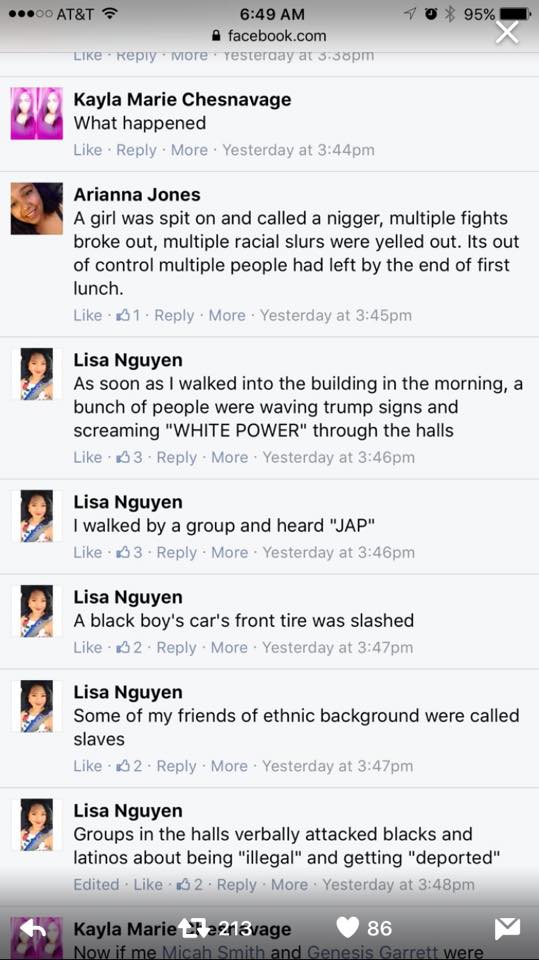 12.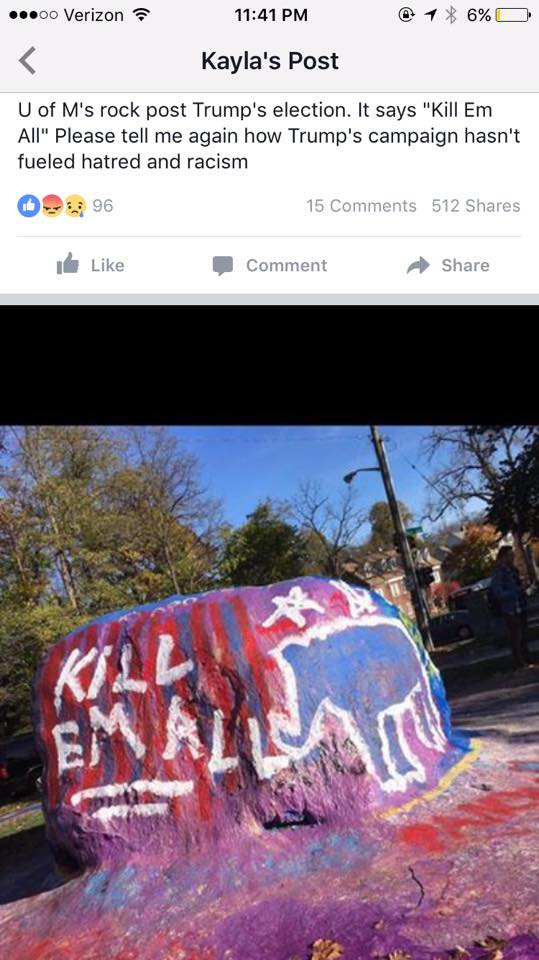 13.
14.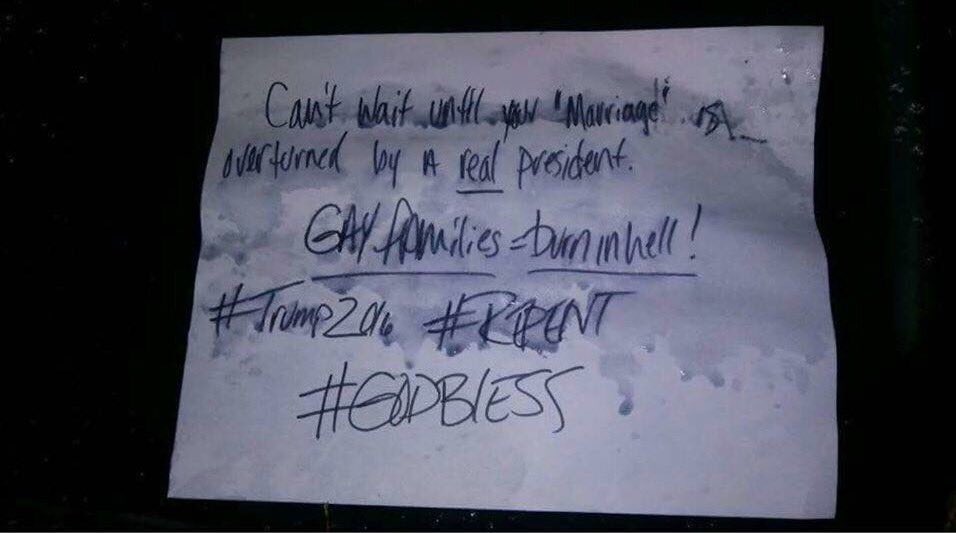 15.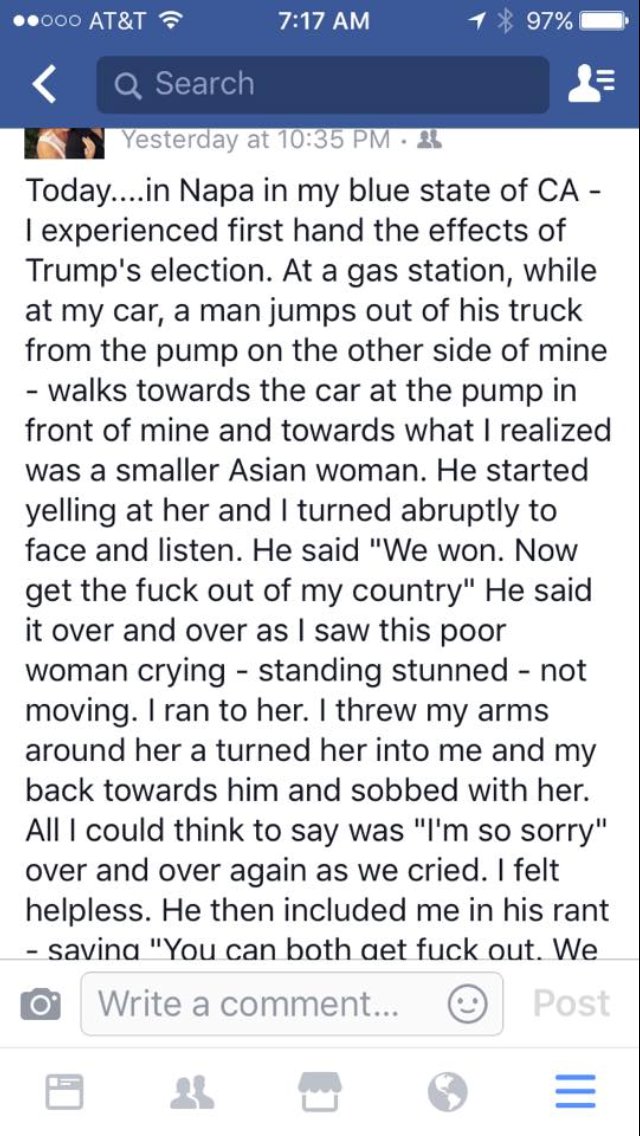 16.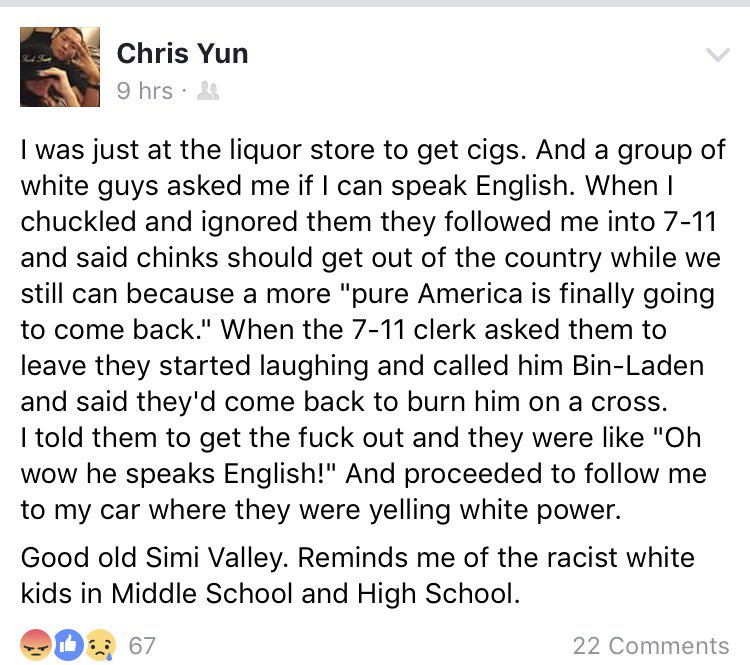 17.

18.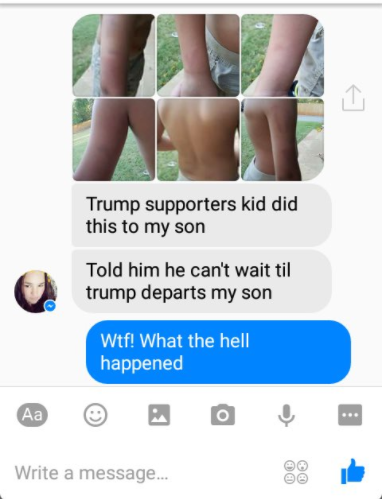 19.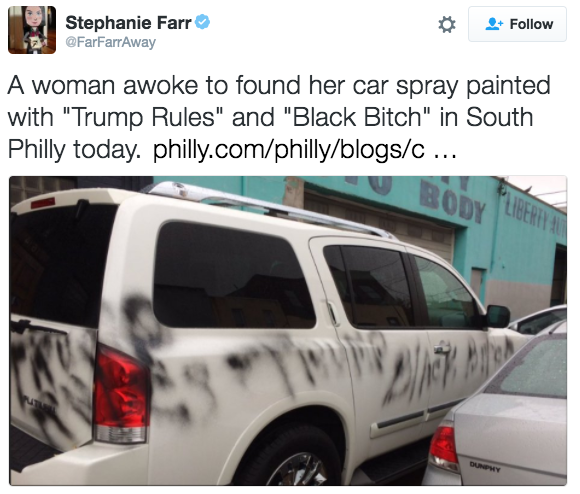 These stories are heartbreaking. The values of our nation are under siege, but that does not mean hope is lost. Democracy is about more than just showing up on Election Day. It is about standing up, speaking out, and defending the minority against the majority.
America is made great not by our leader, but by Americans. Often, the best eras in our country follow our darkest chapters.

Update: While we give benefit of the doubt to victims and survivors, we are also responsive to new information. Submit any corrections to Trending@ThoughtCatalog.com
Update 2: #1 was not verified by Walmart, while police say they have not been able to get in contact with the victim in the case of #4.