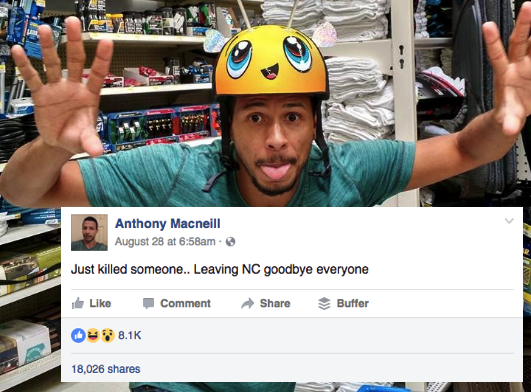 As far as anyone knew, Anthony Macneill was just an ordinary guy living a somewhat ordinary life. He had 216 Facebook friends — all of whom were shocked beyond belief at this status update:

The incident truly began when police received a call about a domestic disturbance. Macneill was confronting a woman named Cindy who was his ex and who he had had a child with — despite the fact that Cindy had a restraining order out against him. The situation escalated to the point where Macneill killed Cindy's father, which is when he fled the scene and posted the above status update.
As Macneill tried to flee the state of North Carolina, he kept posting to Facebook:

He frequently promised to kill himself if he couldn't get away, perhaps in an attempt to dissuade people from calling the cops, or just as a defiant promise to face justice.
Hundreds of commenters, and several personal friends urged him to turn himself in.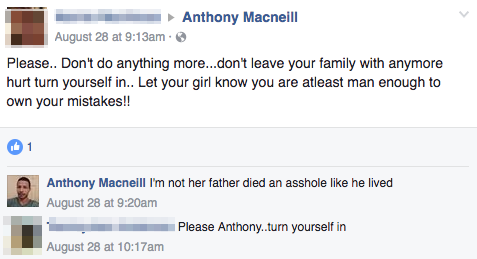 But he defiantly promised to do no such thing…
He also alludes to the rumor or gossip that Cindy's child was not his, but rather Cindy's father (who he killed). We have no idea the accuracy of this information.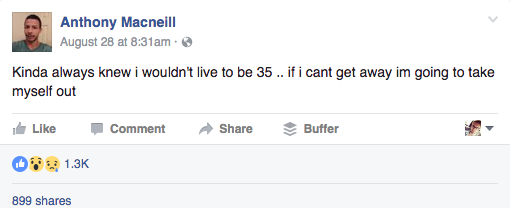 In between his status updates, he even decided to share a local news story about his crimes on his Facebook.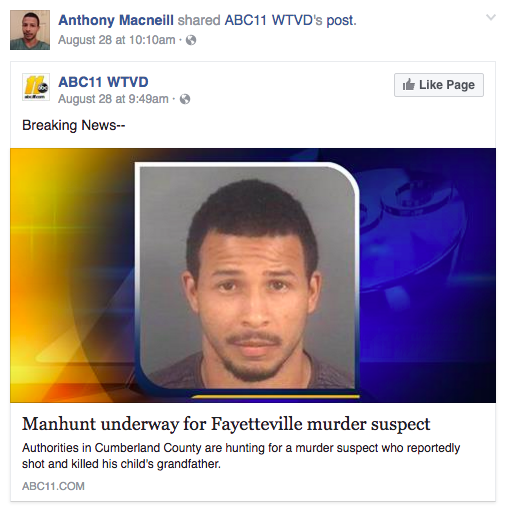 His final post (at this point, at least) was an ominous message to Cindy, saying that she should thank God or "whoever is in charge" that she managed to survive.
Macneill is still at-large, and neither him nor his body has been found at this point.
The painful drama continues on Facebook, however, with Cindy's sister posting screenshots of a Facebook chat conversation she had with Macneill after he murdered her father.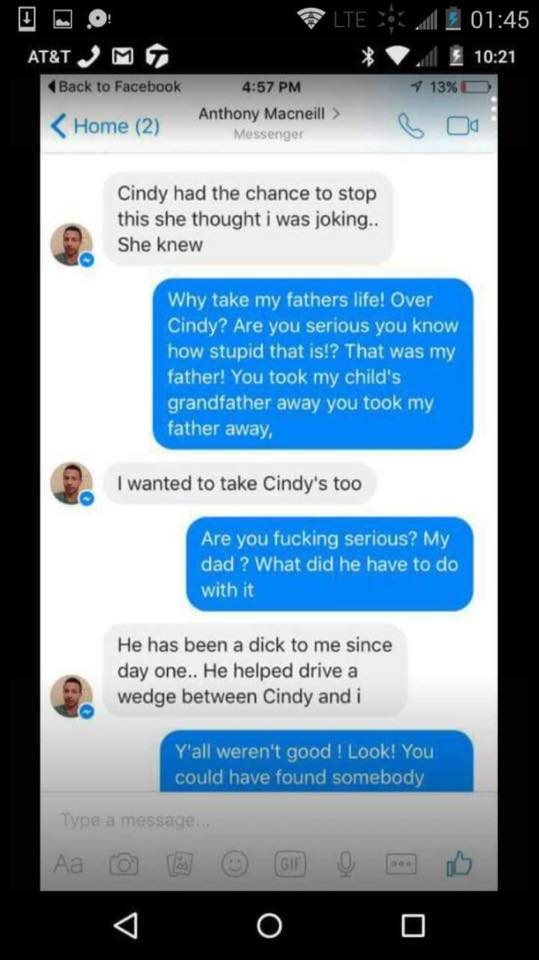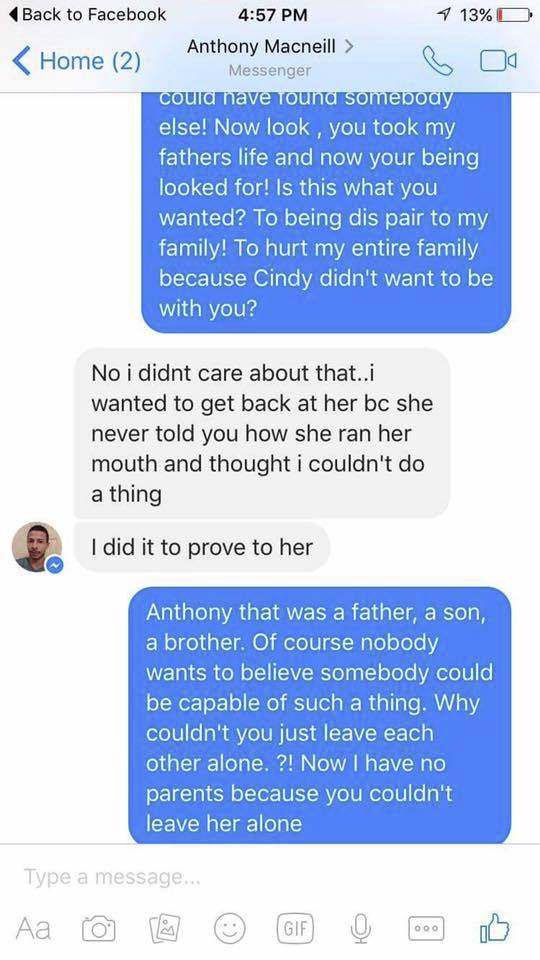 Above, he justifies his murder by saying that Cindy did not respect him or take his threats seriously.
Friends and family have kept posting to his Facebook page, in the vain hope that he is still alive and will heed their advice.
Some people bluntly blame Cindy (the ex-girlfriend) for everything that ended up happening.
That's all we seem to know for right now. If you have more information, please post it in the comments or let us know. If there are updates to this horrific, tragic case we will update this post.