This weekend, Justin Bieber posted half-a-dozen pictures of him with his new girlfriend Sofia Richie. Unfortunately, many of his own fans don't approve of Richie — preferring his old flame, Selena Gomez.
On Insta photo number six, Justin went as far as to attack his fans for their criticism of his current relationship: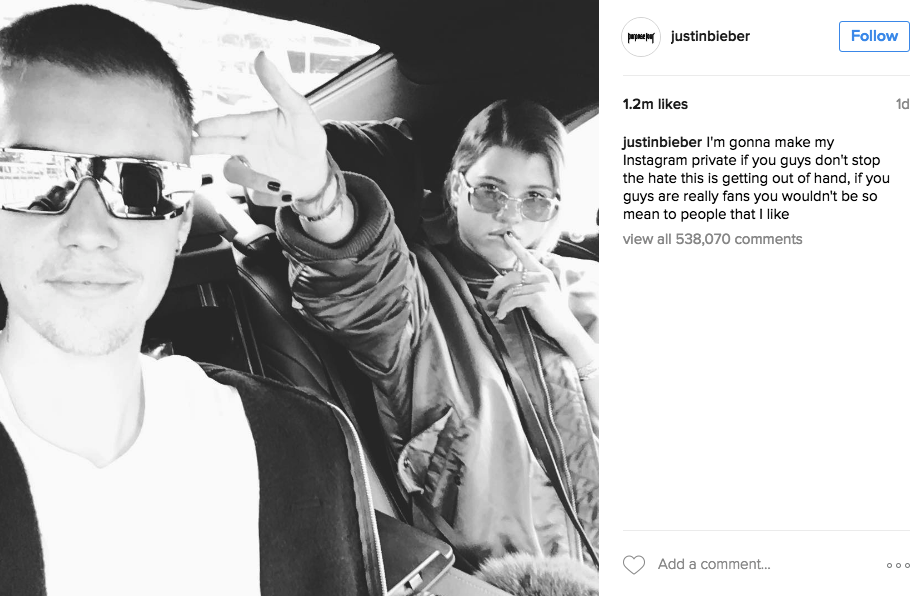 Suddenly, enter Selena Gomez herself to deliver real talk to the ex-bae.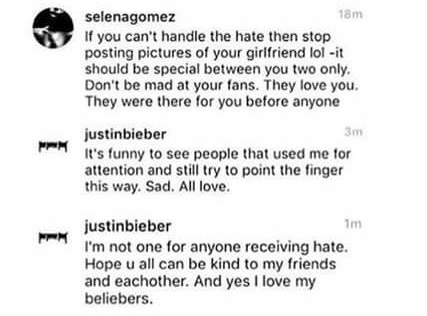 Selena's response was compassionate, even if it was tough. But Justin came back with some (weak) shade of his own, accusing Selena of "using him for attention."
Then Selena gave the response he deserved.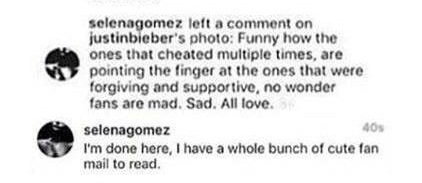 The internet has been blowing up all day over this drama:
https://twitter.com/GOMEZALWAYSAF/status/765165726265028608
"used me for attention" #SelenaEndedJustinParty pic.twitter.com/nvBhtl0pD9

— Claudia (@queridogomez) August 15, 2016
this picture explains it all #SelenaEndedJustinParty pic.twitter.com/gXKzMEY6Tz

— maria (@ultcamz) August 15, 2016
https://twitter.com/artskidziam/status/765004294634385409
https://twitter.com/studiobizzle/status/765034760590675968
Justin Bieber and Selena Gomez dated on and off until 2014, when they finally called it quits. Selena has been pretty tight-lipped about the breakup, but Justin has told the media that his heart was pretty broken over the split.