Taylor Stewart is a waitress who loves her job. She talks about how she loves making people happy, and truly enjoys coming into work:
"I'm a people person and that's why I have this job because I love people. You know, and I like to serve them and, you know, make them happy." (Source)
However, something happened during her shift last week that made her more than a little unhappy.
It all happened at this IHOP restaurant in Enid, Oklahoma.
Stewart says that she was waiting on a man and his three kids. There was a mistake made on his order, but it was promptly corrected. The man, however, intentionally made a mess with his food and then stormed out — ignoring calls for him to have a good night. He had been rude all night, apparently.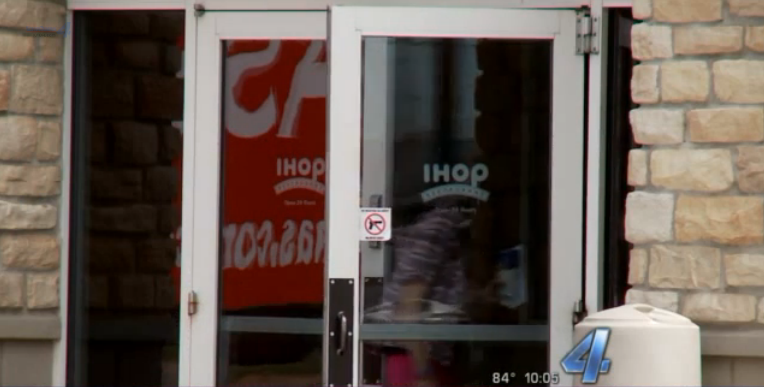 When she went to check on his table, however, she found something besides a tip written on his receipt: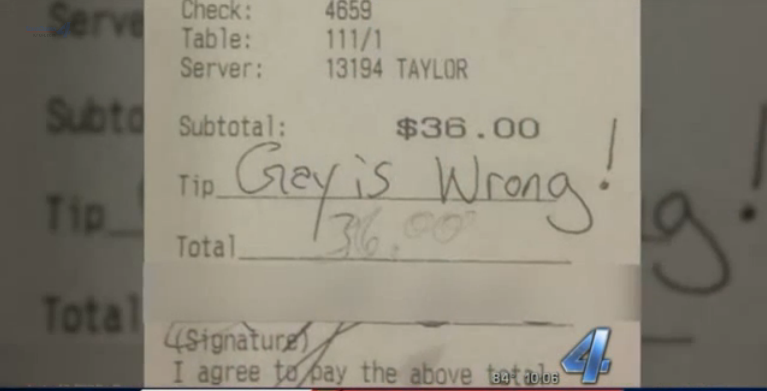 The customer, leaving absolutely no tip, also attacked Stewart for her lifestyle. Nobody has been able to make out the signature on the receipt in order to get some kind of comment from the customer.
It's amazing how "brave" people are when they write down a hateful message and then run out the door.