Calum Mcswiggan posted an Instagram photo two days ago, claiming to be the victim of a brutal hate crime where he was punched in the face for being gay.
I followed Calum's videos for a long time. He was one of the many gay YouTubers I watched as I slowly came out of the closet. He had one video about "ways to annoy a gay guy" that I always found particularly hysterical.
I slowly stopped keeping up with his videos, but when I saw his Instagram photo I was saddened and shocked.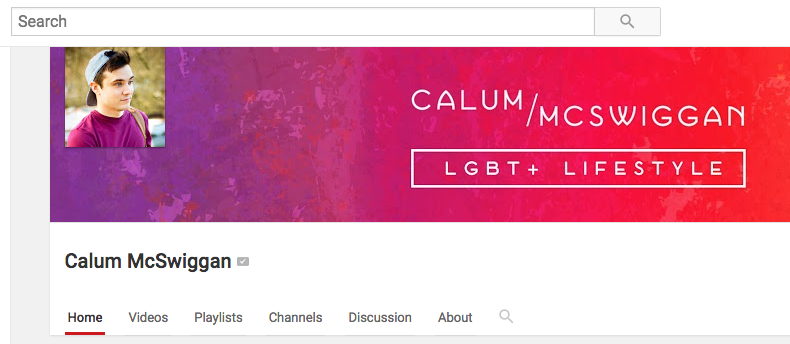 Suffice to say, we would all become even more shocked when this allegation began trending.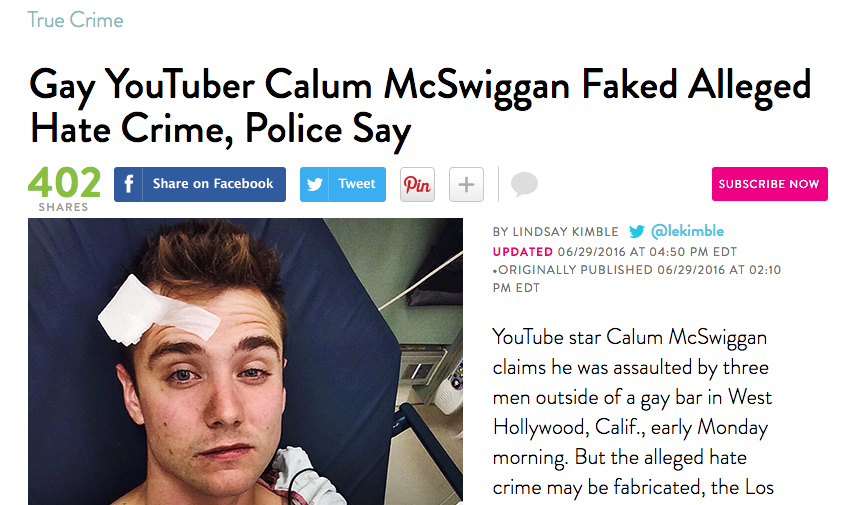 The L.A. County Sheriff's Department's stepped in to dispute Calum's version of events after he claimed that the police "failed to protect him" the night of his attack.
The police say that they, "were unable to substantiate the assault." The mug shot provided to the LA Times, does not seem to show any injuries.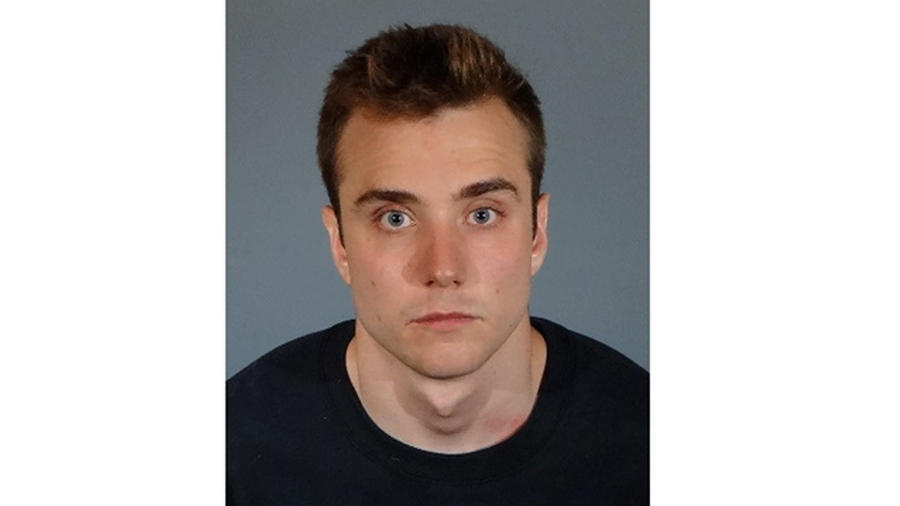 Almost instantly, the internet rioted.
But Calum claimed that we didn't know the whole story. He spelled out his version of events in a Facebook post:
His friend Melanie also backed up his story, posting her version that appears to match up.
However, one commenter on Melanie's status had to disagree with the entire narrative that was being pushed. He claimed to witness the whole thing firsthand.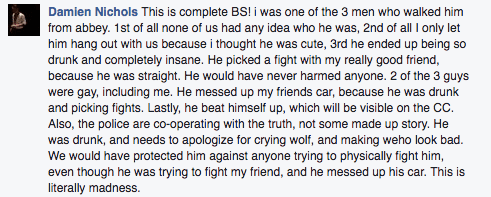 Melanie, pushed back:

And Damien told his whole story:
But even Melanie, by the end of the discussion, was admitting that her views were held together by her faith in Calum.
(Which isn't at all unreasonable when it comes to friends, but something for us — the general public — to keep in mind).

As of right now, the internet community is arguing about whether Calum is telling the truth or not.
Many people want him to post a picture with his allegedly broken teeth — which is what Calum claimed was injured in the initial hate attack on him.
https://twitter.com/ChadDarnell/status/748304247171747840
And a recent internet poll shows that people are skeptical of his story.
Okay so what's the tea? Do we believe Calum McSwiggan or nah?

— SouthernHomo (@SouthernHomo) June 30, 2016
Calum claims that evidence of phone calls and video footage will eventually exonerate him.
I kinda hope it does, because the alternative is extremely fucked up.