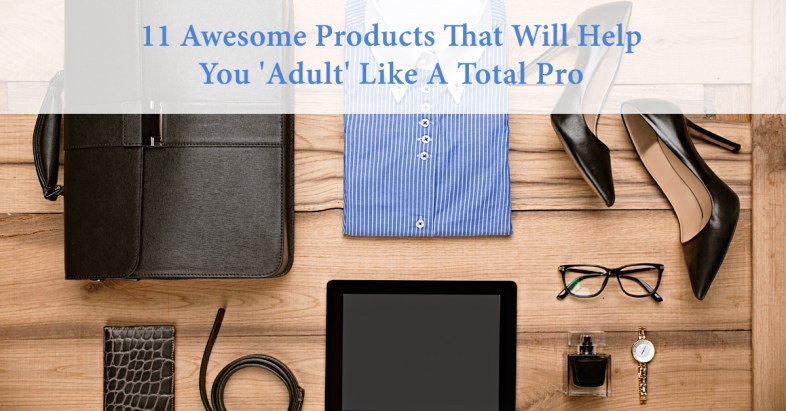 We've put it off as long as we can. We graduated from high school, we went through college as "kinda adults," but now it is here, and it is freakin' scary!!!! Here are some awesome items for yourself — or for the grad in your life — that will make being an adult just a LITTLE bit easier.
1. A watch that takes you from going to class to having serious class.
It's one thing to slide your phone out of your pocket to check the time during class, but it is an another thing entirely to swag into the office with a leather-strap watch that will keep you on time and looking fresh. A watch is something that pulls an entire outfit together! It says, "Hey! I can dress myself, *and* put on this awesome wrist ornament!"

2. A ring that manages to totally elevate your entire outfit, every time.
There is a reason that some of the most fashionable ladies almost always have a ring on their hands — because they are classy. The key is investing in a versatile stone that is worth its weight in gold (literally). You don't want something that looks cheap or fake, you want a real investment that will look awesome in the office, at the party, or pretty much anywhere.

3. A camera that can capture every moment without breaking the bank.
In this digital world, everyone wants to be an #Insta star, but a great camera doesn't have to break the bank. You can start making memories today with this digital camera that will take pictures that'll make your Instagram followers jealous.
Click Here To See The Full List Of Our Favorite Personalized Items From eBay