Montana — Flathead Lake Monster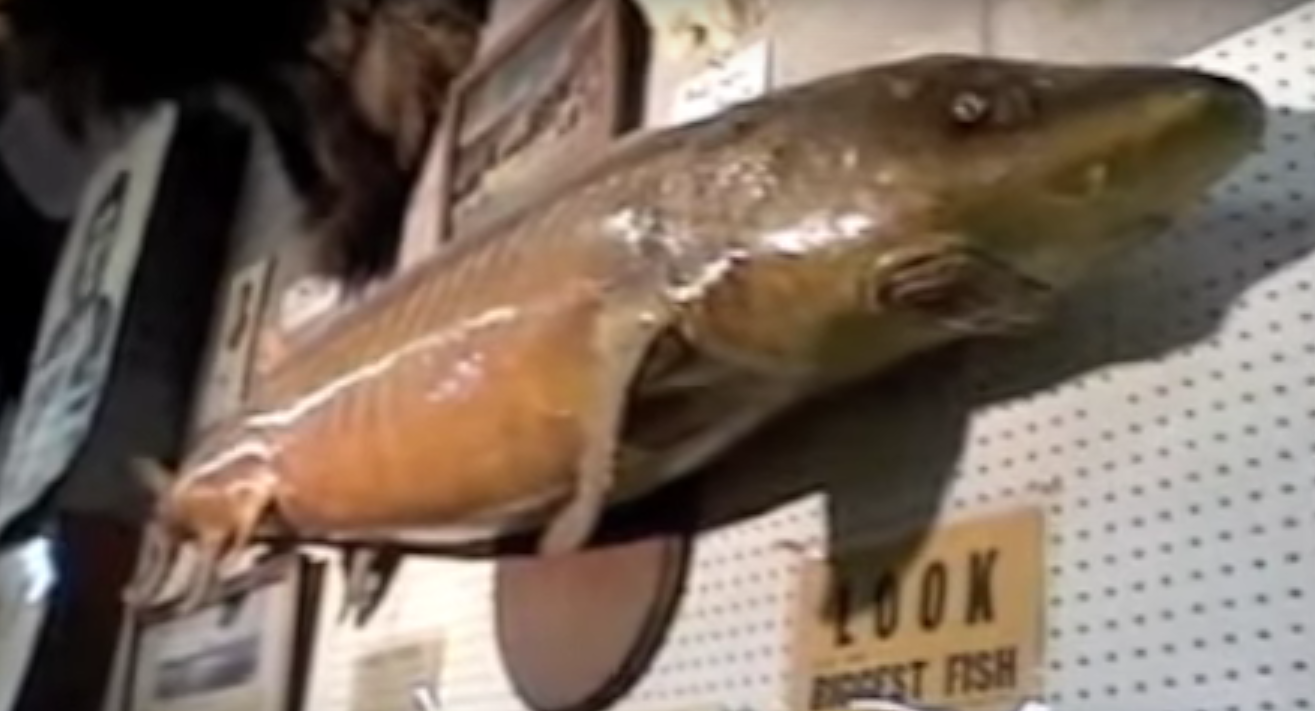 Reports of the Flathead Lake Monster have been escalating recently, with more and more people saying that they've seen something…out of the ordinary. The picture above is theorized to be a "baby" monster, with the mama and papa still out there somewhere…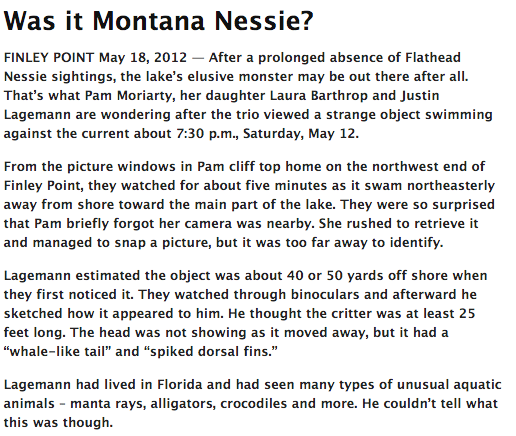 Nebraska — Sadistic Farmers vs. Bunnies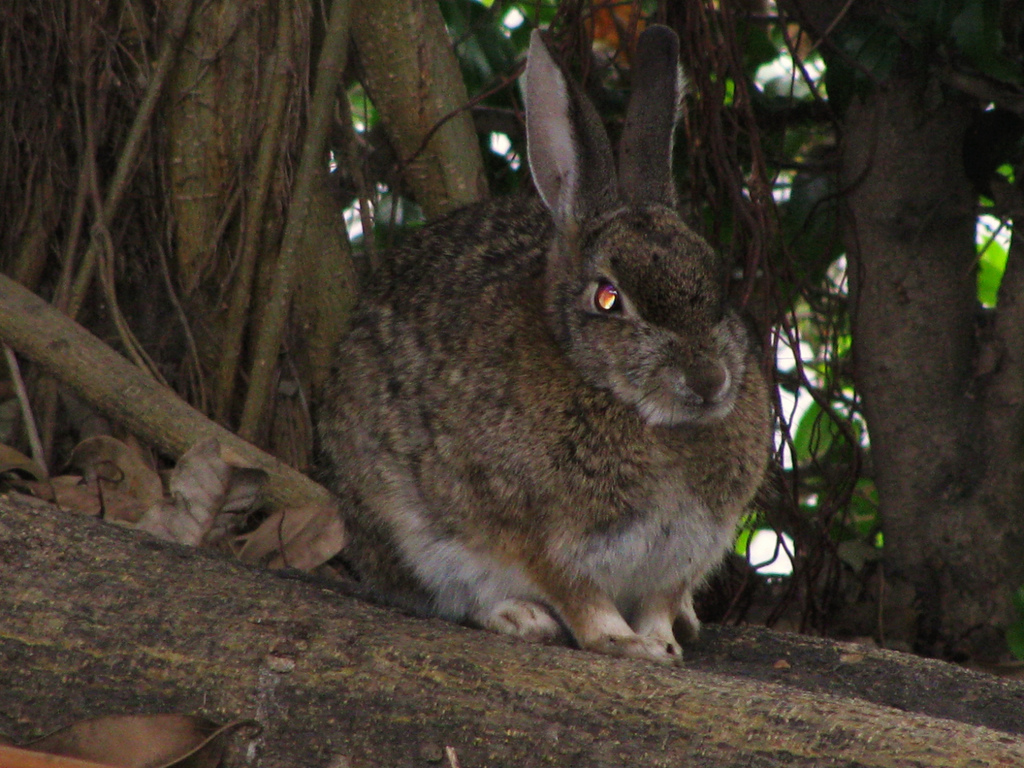 A rather disturbing old tale tells the story of two farmers who take a road trip to buy extra powerful fireworks that were not for sale Nebraska. They brought the fireworks back to their farmhouse, and got extremely drunk before the "celebrations."
Looking out from their porch upon the field, they spy some rabbits in the distance. Remembering what a nuisance the rabbits were to the crops, the farmers decide to get some sadistic pleasure with the fireworks and the rabbits.
They strapped each rabbits to a firework, and watch them run off into the distance before they blew up. Laughing hysterically, they tied one last bunny onto a firework, and watched it run. This rabbit, however, ran the opposite direction toward the farmers' beloved truck. Seconds before detonating, the bunny jumped through the driver seat's window and blew up the truck.
Nevada — Area 51
Area 51 had been dodged with rumors of the paranormal pretty much since it "opened." Many people claim that the base is a focal point in the United States' effort to control and suppress alien presences in the country. Others claim to have seen flying saucers and even alien bodies at the facility. The military has recently acknowledged the existence of the base, but insists that there are no aliens to be found there.
New Hampshire — First Alien Abduction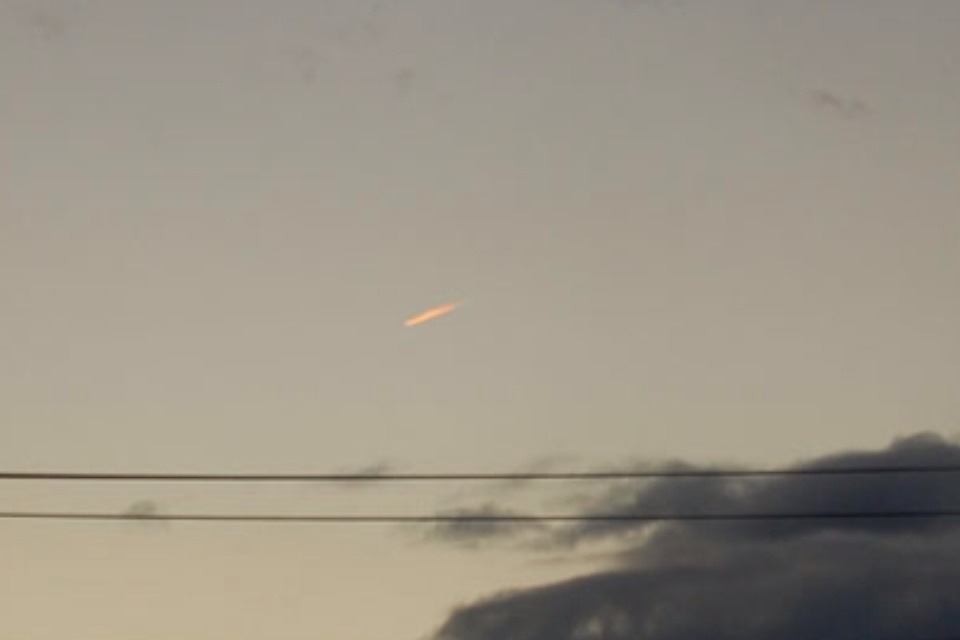 New Hampshire isn't always the first place you think of when you think of aliens, but according to urban legend, it is the home of the very first alien abduction. Betty and Barney Hill were driving home one night when they saw a strange light in the sky. After watching it for a few moments, they went to drive home, but found it was a few hours later than it was only moments before. Under hypnotism, they remembered being probed and experimented on.
New Jersey — The Jersey Devil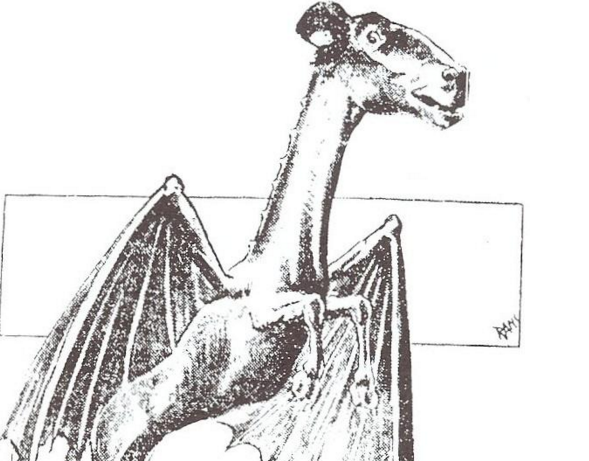 A Native American witch predicted that her 13th baby would be a demon, and so she wasn't surprised when she gave birth to a devil-human hybrid. The baby initially looked normal — at least until it grew a horn and satanic tail.
The creature then fled, but we seen frequently over the next 300 years. Even Napoleon Bonaparte's brother swore to observe the creature while he was visiting New Jersey.