Hawaii — The Night Marchers
https://www.youtube.com/watch?v=3k0kHIykETo
According to island legend, The Night Marchers are a band of ancient spirit warriors who may be looking to reclaim lost land or avenge their deaths. They are solid apparitions that people see mostly at night during very specific times. People say that if you connect eyes with the marchers while in progress, you will seal the death of yourself or a loved one. People are encouraged to get low, or even play dead.
While some people cast skepticism on these stories, many locals speak very positively about their existence, and warn people to run like hell if they hear drums approaching.
Idaho — Haunted High School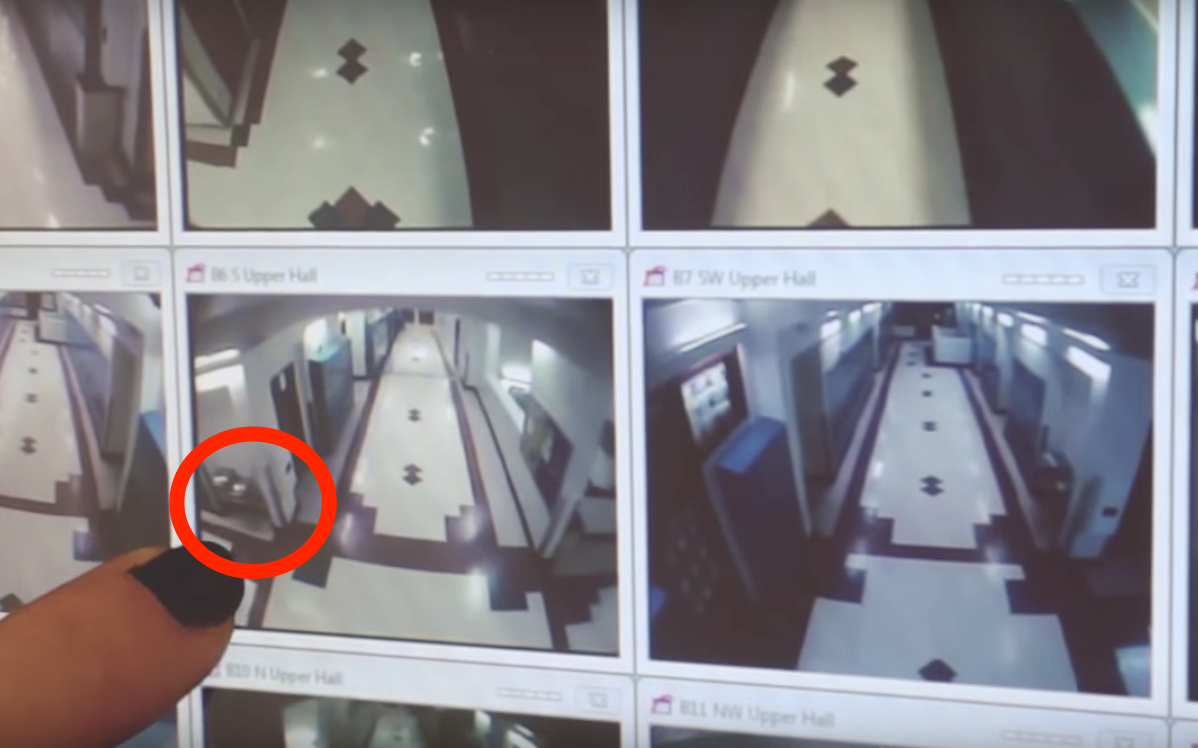 A lot of creepy stuff has happened at Pocatello High School, but nothing more chilling than security camera footage from 2014 that shows a shadow figure moving on camera. Ghost hunters say it is some of the most conclusive evidence of paranormal activity on there, as the shadow actually moves on camera.
The shadow appears to cause the lights to flicker on and off, and its presence was so definite it actually triggered a security alarm in the building (which police responded to). The school is home to a number of other eerie legends, however. Six students have died at the school over the years, including several from a suicide pact where girls hung themselves from their lockers.
Illinois — Rapist clown luring kids in his van (!!)
Homey the Clown was a late 1980s television character, but for kids in the Chicago area in 1991 he was also something much much worse.
"Homey the Clown" was a physcopath who dressed in a clown costume who was said to drive around in a white fan and kidnap little kids to rape them. A group of people managed to track Homey down to the Chicago project-area, but were never able to capture him. Police were on his trail for some time too, but when they were unable to catch him he was deemed an urban myth and forgotten. Some say that he was killed by one of the gangs in the area. Despite all this, many people still have VERY vivid memories of Homey:




Indiana — The Crosley Monster
If stories are to be believed, there is an Indiana-based version of bigfoot running around and scaring the bejesus out of people. Multiple people have reported this seven foot tall, yellow eyed beast; so many, that the phenomenon got an examination in a local newspaper.
Iowa — The Black Angel of Council Bluff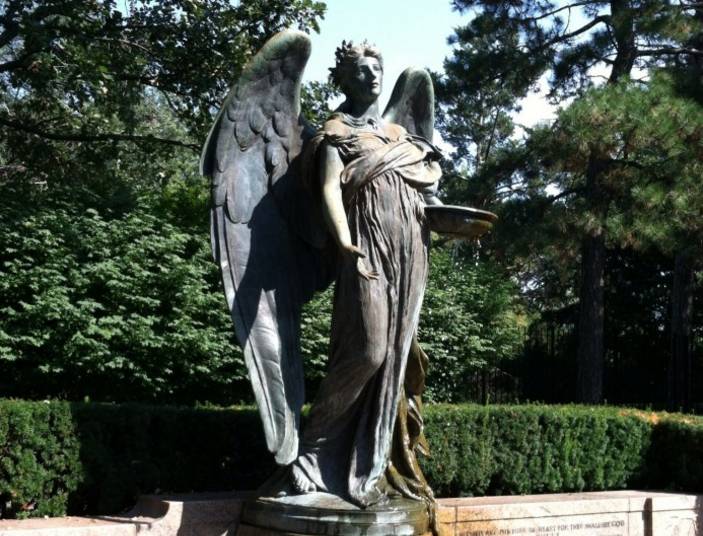 There are numerous eerie legends that surround this ominous cemetery statue. Some say that it vanishes from its stone stand at night, and flies around the graveyard. Others say that they have seen its eyes light up. Others still warn that children who run out of site behind it's figure at night will completely vanish.
The statue was built in the memory of Ruth Ann Dodge, who had numerous disturbing dreams leading up to her death. She says that in her dream, an angel offered her a cup of water that would give her immortality, and she drank it. Dodge died a few days later, but perhaps she exists forever in the form of this black angel.