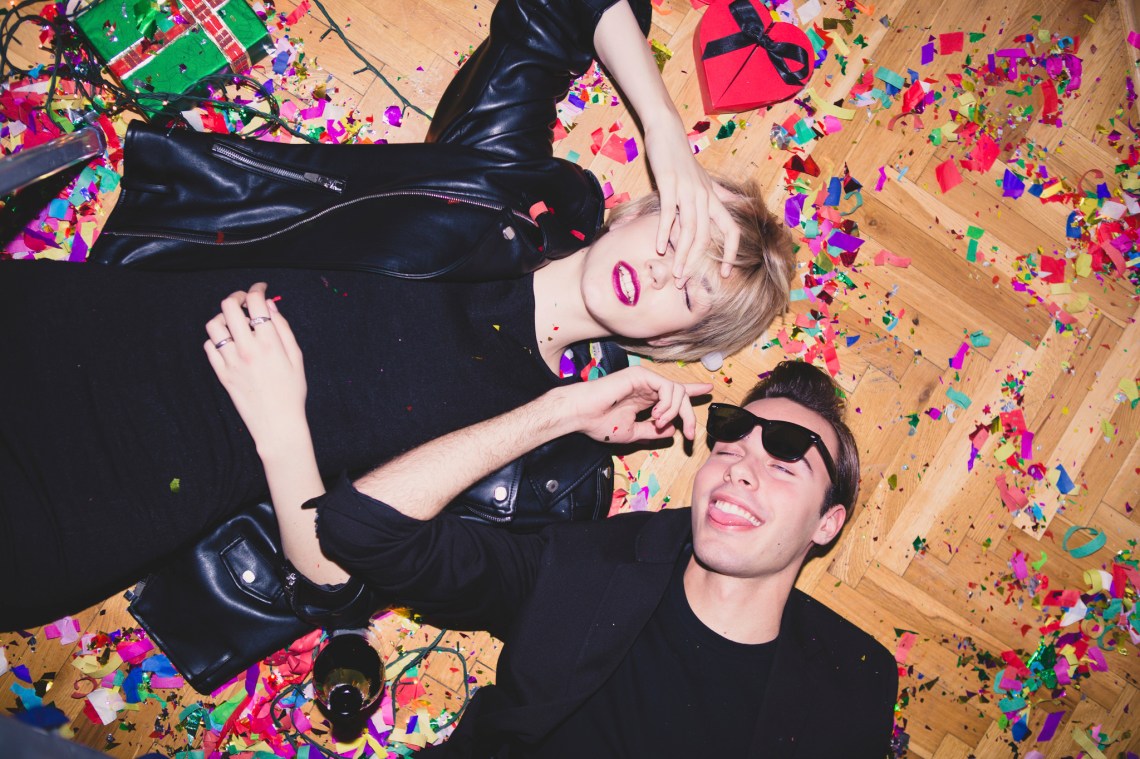 The sound of a dial up modem.
AOL discs in your mail, every day. Thankfully, the Y2K bug must've disabled their CD production.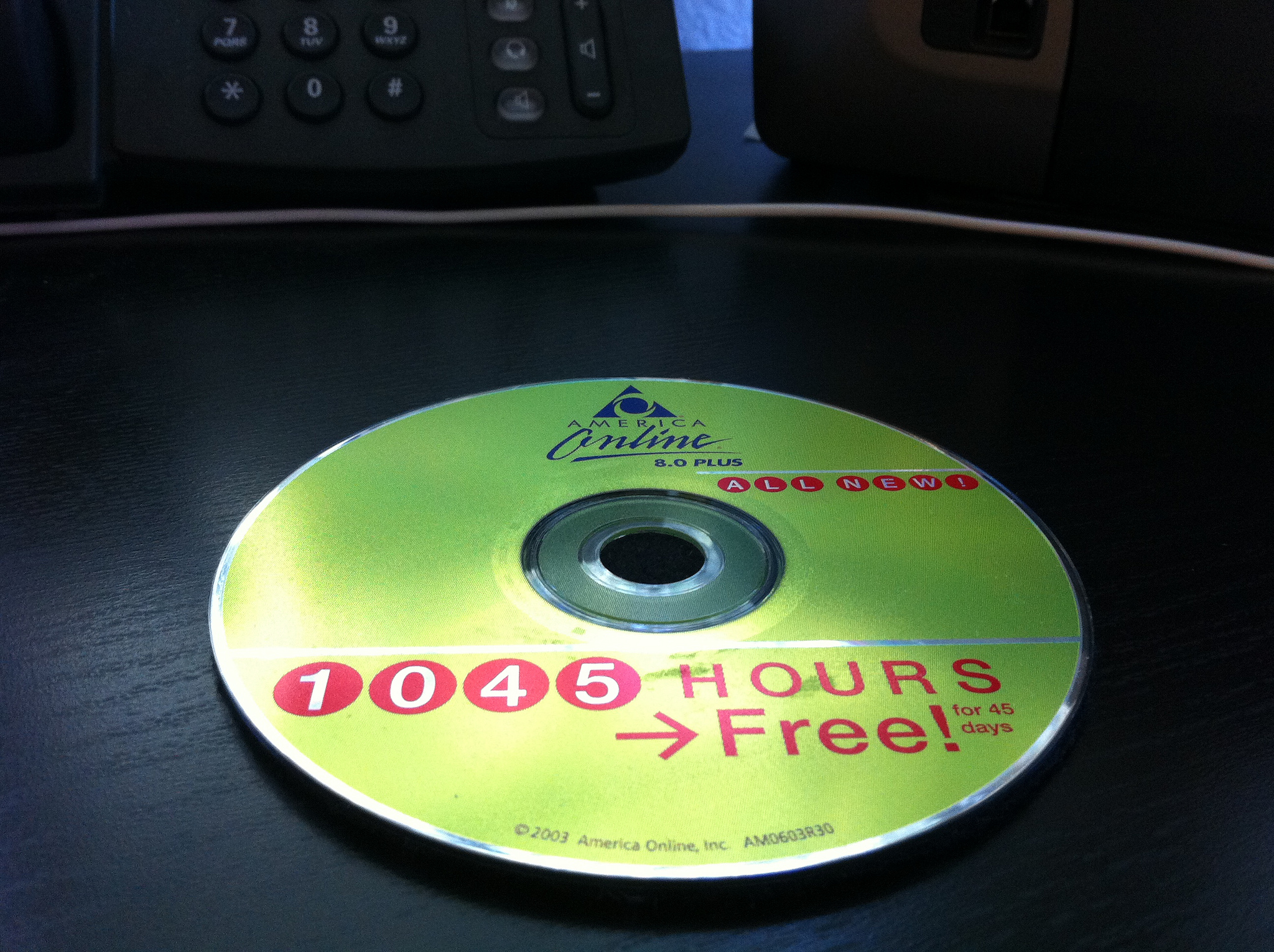 That pinball game on PC that everyone played when they were super bored.
The Disney Renaissance. It began in 88 with Who Framed Roger Rabbit & ended in 99 with Tarzan. So many great movies in that era.
The birth of the Internet.
"I did not have sexual relations with that woman."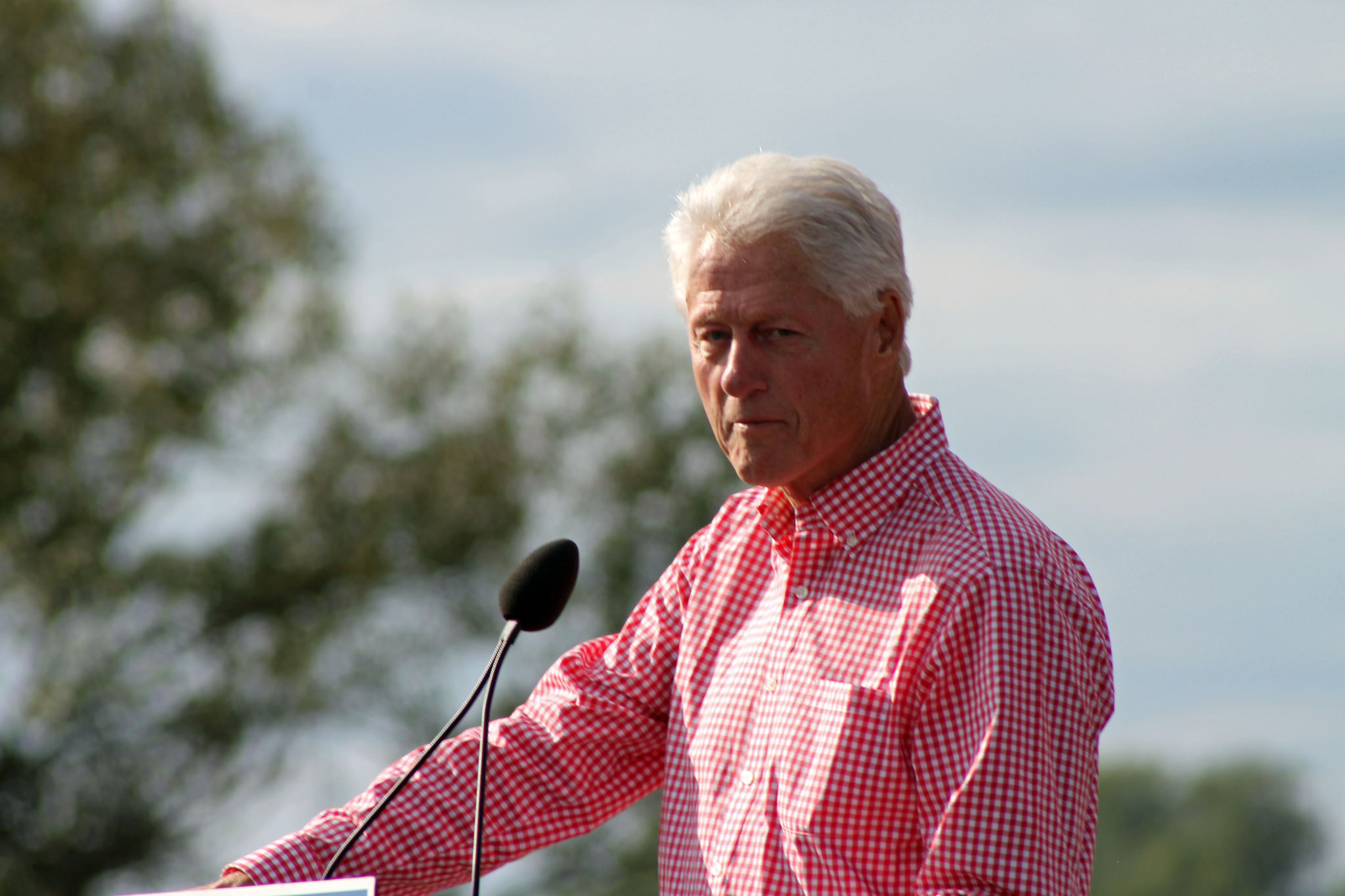 Frosted tips.
Pooka shell necklaces.
That Windows 95 tutorial hosted by Jennifer Aniston and Matthew Perry.

Edit: Link
Super Nintendo.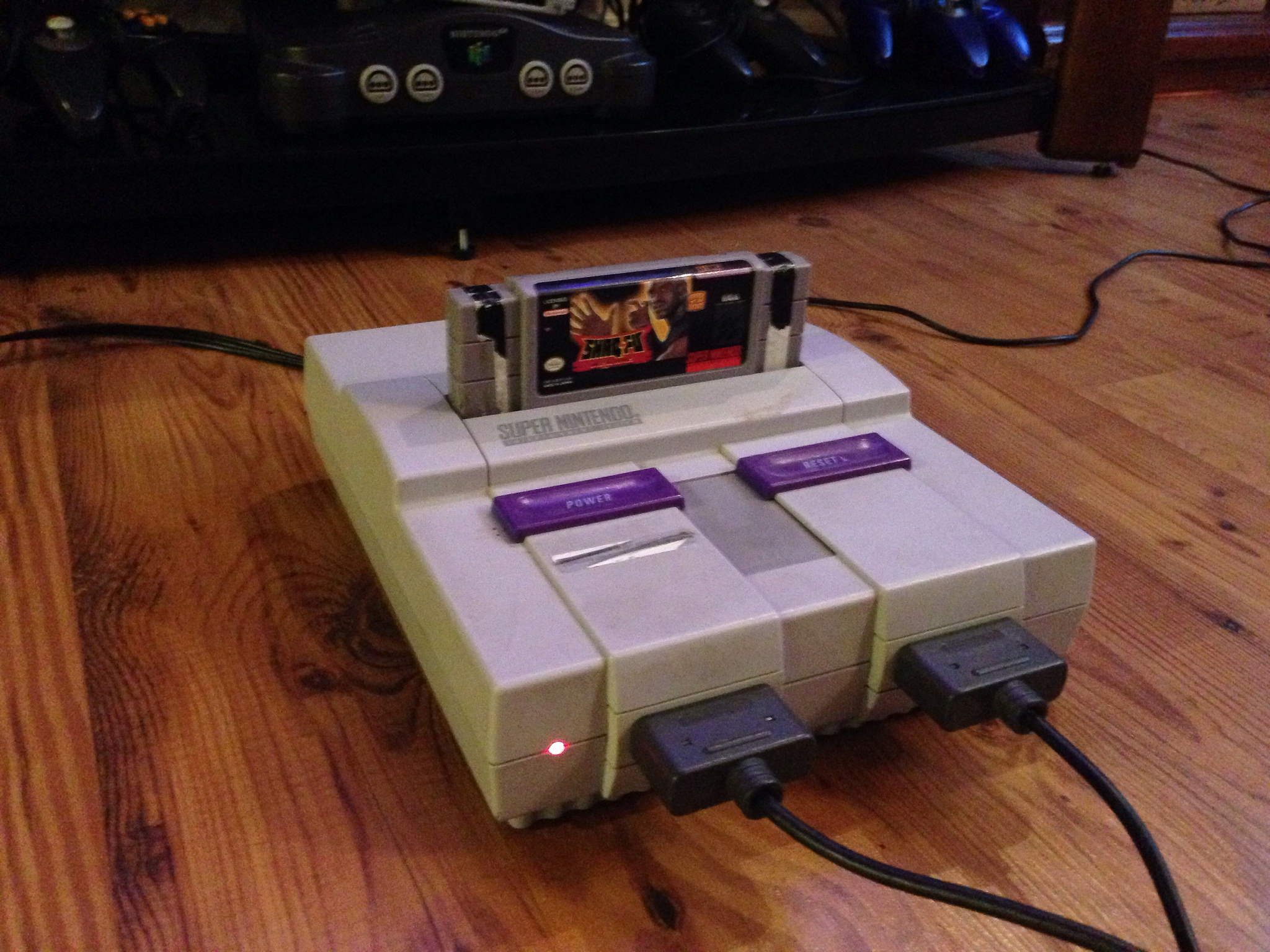 The golden age of the Simpsons.
Tamagotchis.
Having the best cartoons ever.

We had Freakazoid, Ducktales, Tail Spin, Darkwing Duck, Mighty Ducks, Ren and Stimpy, Doug, Rugrats, Rocko's Modern Life, Aah! Real Monsters, Earthworm Jim, The Simpsons, King of the Hill, The PJs, Futurama, and so many more.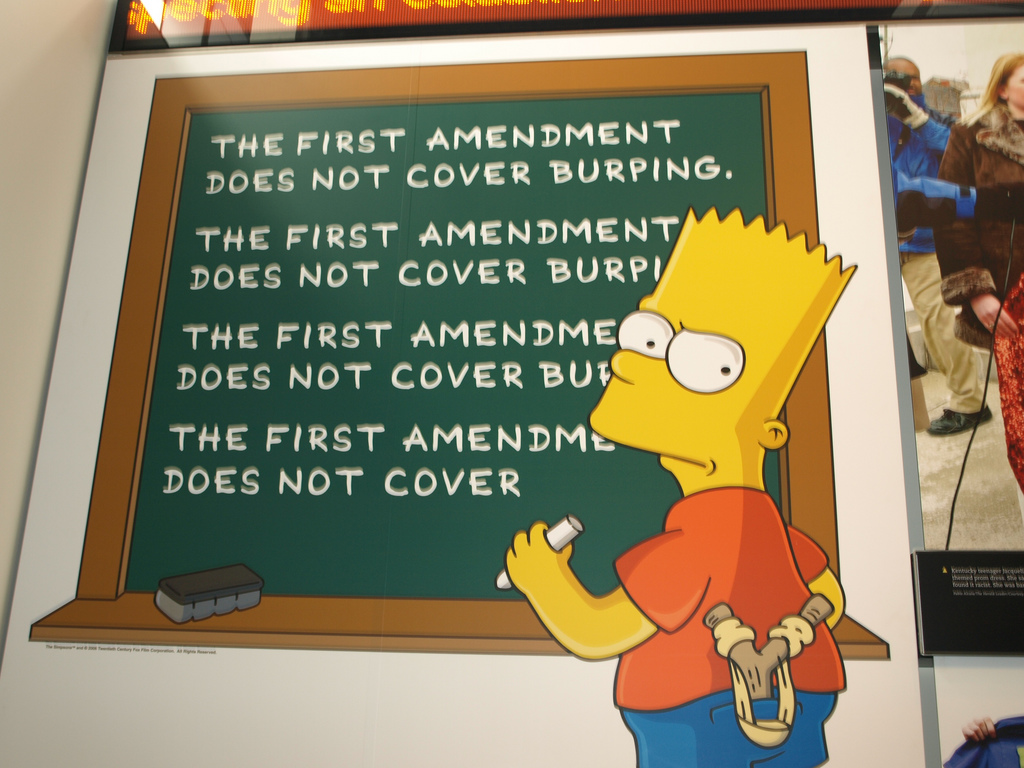 Back when MTV played shit worth watching.
The rise and fall of Yoyo's.
If we're talking general terms, I'd probably say the rapid advancement of technology, an optimistic hope for the future, and a sense that everything's going to be alright.

Then 9/11 happened and now everything sucks.
Conspiracy theories.

Between the internet giving Kooks a way to communicate without leaving their basement, X-Files on TV, the media desperately trying to find the next Watergate/Iran Contra, People filled the 10 years between "Fear of Communism" and "Fear of Muslims" with "Fear of lizard people."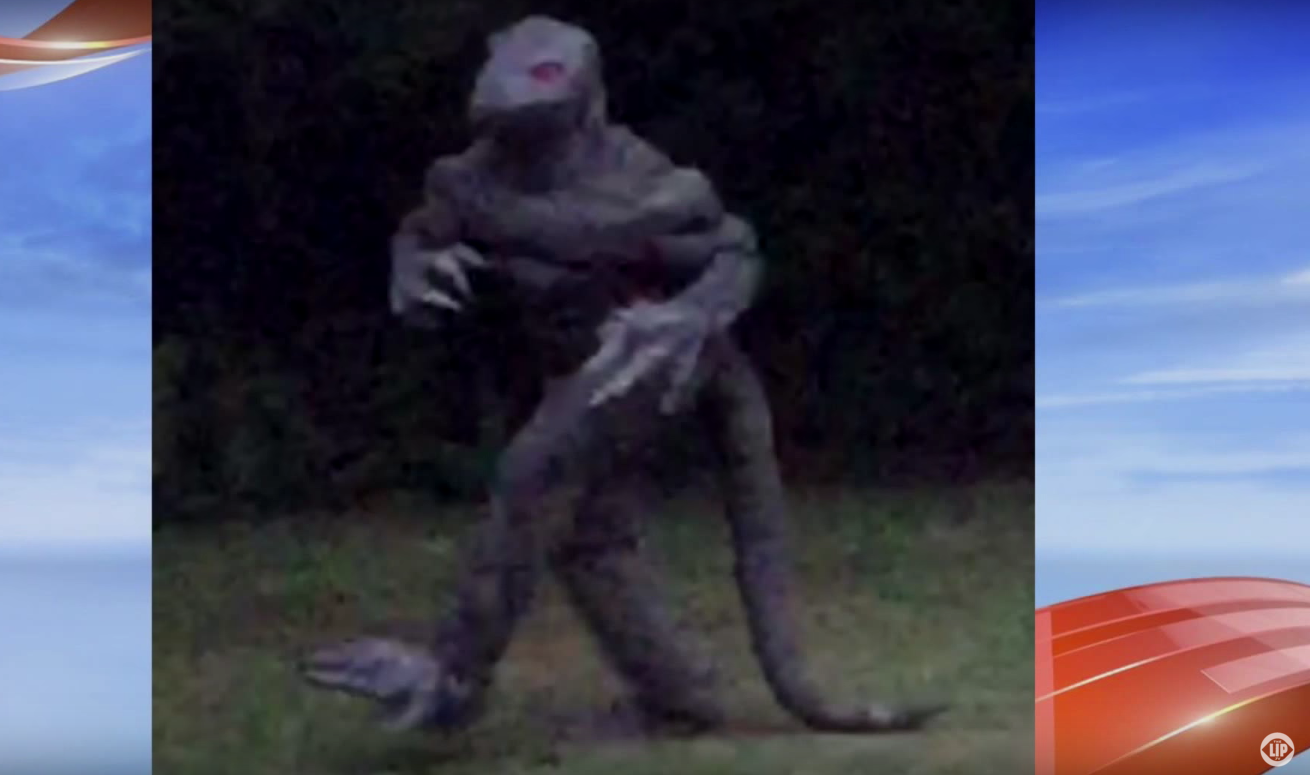 The music.

I could be bias towards the 90's music because that's when I actually started listening to music but, I feel as if that decade was the one for all the genres. None of the music I hear today captivates all my senses and emotions the way that 90's music did.
Copying songs from the radio onto a cassette tape.
Video stores and VHS. And Friday nights picking out a selection for movie night.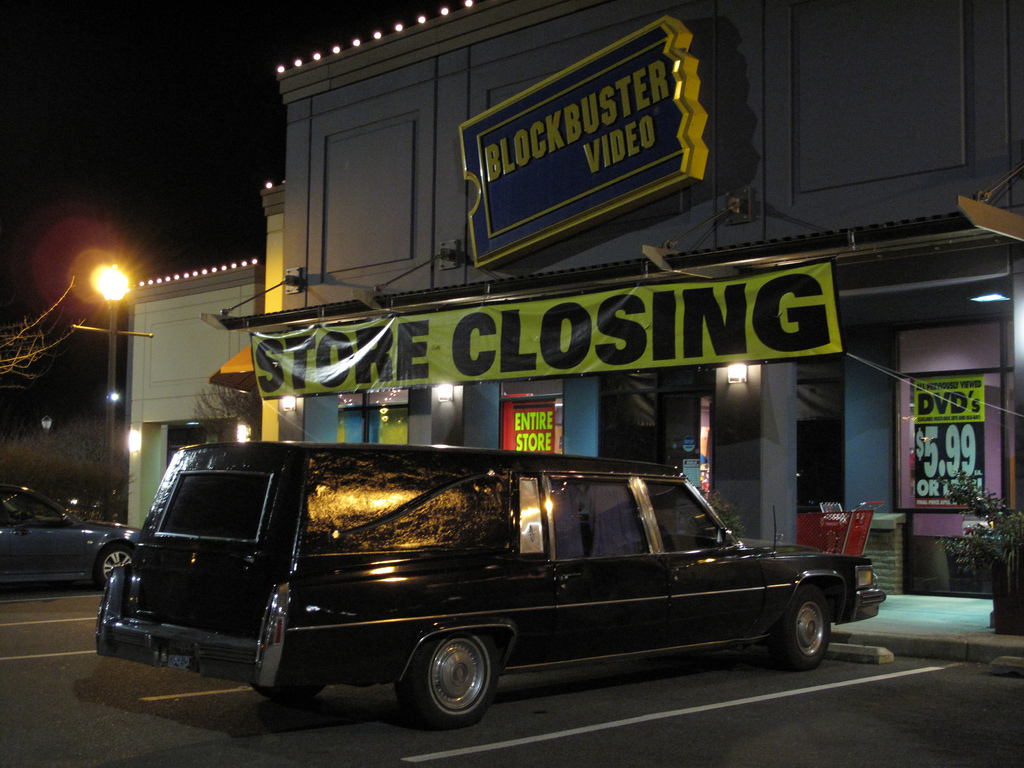 Rollerblading…totally.
"Welcome to Good Burger, home of the Good Burger, can I take your order?"
The excitement as a kid waking up for Saturday morning cartoons.
Snap bracelets, acid wash jeans, pogs, cap guns and LA Gear light up shoes. You choose…
Baggy and loose fitting clothes.
Gotta catch them all.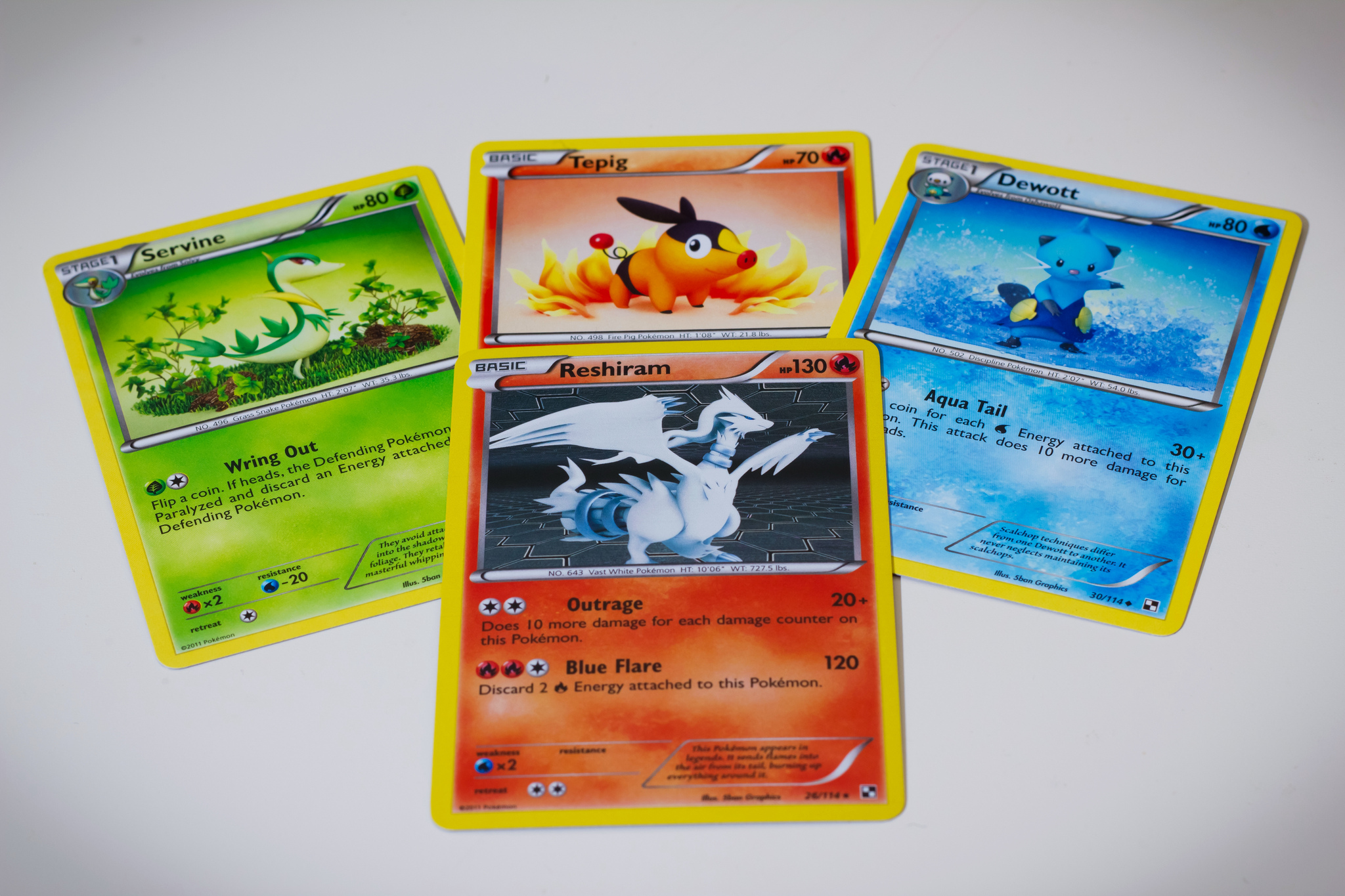 These windbreakers. Although I was born in the tail end of the 90's, I did have a few less fortunate friends who still wore them well into the mid-2000's, hand-me-downs I guess http://imgur.com/3mhaQDE
Backstreet Boys.
Nirvana.
CD Burners.
Super Soakers.

Super Shredder.

Super Nintendo.
Hey Arnold
French Toast Crunch Cereal.
The sound of my JNCO jeans parachuting me away during Hurricane Andrew.
Seat covers

Pants

Shoes

Shorts

Basically everywhere
Lime wire, Kazza, arcade pinball and counter strike 1.5 with a BAWLS energy drink.
Feeding your fucking Tamagotchi at 3am because the cunt would die if you didn't.
Tie – dye everything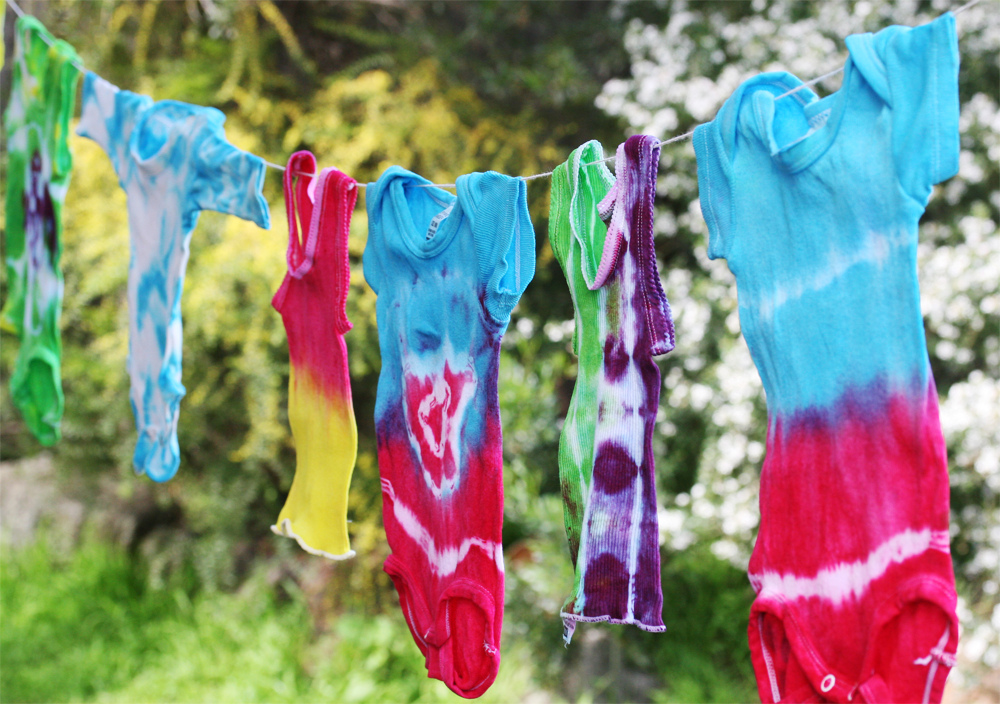 MOON SHOES; THE SHOES THAT DEFY GRAVITY.
Nobody being able to remember anything from this time unless they were a 90s kid.

Everyone else just has this massive, decade-long blackout.
"You've got mail!"
How we all got super rich from investing in Beanie Babies.
Overalls and backwards caps.
Surprised no-one has said it but Friends. It was the biggest show ever and dominated the decade despite only airing in 94.
The evolution of flip phones to small smartphones, then to huge tablet sized phones.
Double denim. And scrunchies for girls.
Smelling like Teen Spirit.
Malls!!!

Holy fuck, I went to a mall recently and Jesus Christ was it dead! I remember working at an arcade attached to one of the biggest malls in Texas when I was younger and this place was always busy whether it was a Friday night or 1 o'clock on Tuesday.

I remember wanting nothing more than to walk around the mall with my friends when in high school, meet girls, take dates to, I mean you name it. Now, aside from maybe 1 or 2 upscale places, malls are deadzones for anything other than Christmas.
Power Rangers
Solid Educational TV: Magic School Bus, Bill Nye, Beakman's World.
Annoying people born between 1993-1999 claiming to be 90's kids.

Sorry, you're a 2k kid.

Even 1992 is a stretch.
The last gasp of optimism for the liberal world order.

It's hard to really describe the sense of inevitable improvement that filled that decade; the soviet union fell without a shot, the economy was taking off, everything seemed to be getting better simply as a side effect of western people living their normal lives. Everyone wanted to become the next America.

Then Bush got elected and 9/11 happened – the war in Iraq destroyed the moral legitimacy of the USA, the crashes in 2001 and 2008 book-ending Bush's presidency destroyed the economic hopes of most people, instead of dictatorships and communist states, we see the rise of the Putin-esque "illiberal democracies" and "managed democracies" which lack any specific ideology beyond general cynicism which was almost unthinkable 20 years ago.
Good Cartoons and kids actually having a childhood outdoors and free of electronic screens
Pulp fiction.
The Walkman
The music. The few years leading up to the decade, and through most of the 90's were amazing. Jane's Addiction, Living Colour, Primus, Tool, STP, Ministry, Skunk Anansie, Rollins Band, Faith No More, Kings X, AIC, Pearl Jam, Soundgarden, Fishbone, NIN, Nirvana, Red Hot Chili Peppers (when they were still good) and on and on.

Some of these bands were from the 80's, but hit their stride late 80's/early 90's. Some others were combinations like Temple of the Dog, Mad Season, Mr. Bungle (they sucked later on) but still, that first album was ridiculously good.
Mix tapes.
Capri Sun commercials.
https://www.youtube.com/watch?v=d6U3vEALBd8
Dot com boom. People, whenever a large group of people say the investing paradigm has shifted to where quarterly profits aren't that meaningful, run away. Fast.
It was the pop culture revolution.
Surprised no one mentioned the BUFFALO shoes.
Neon clothing!
63.
All-That and the Amanda show!
Cheesy 90's TV intro montages. Here is one of my favorites, early "Boy Meets World."
https://www.youtube.com/watch?v=GjO8RC4Gs-Q
A myriad of video games that feature cavemen.
The Hubble telescope.
Saved By The motherfucking Bell.
That one generation X and Y kids who remembered what it was like to play outside and enjoy computer/video games at the same time.

They actually remember what it was like to play football/soccer in the parks and at the same time enjoy command & conquer, quake, red alert..
Charmed, Dawson's Creek, Seventh Heaven, Fresh prince of Bel-air, Family matters etc…..I could literally go on & on
Flannel. So much flannel.
Oregon Trail anyone?
Sega, Samurai Jack, Ducktales.
The slow-speed chase, the trial of the century, and the acquittal of a murderer. Fuck you, OJ.
"So no one told you that life was gonna be this way….

your job's a joke, you're broke, your love life's D O Ayyyyyy…."
Sockem Boppers.
https://www.youtube.com/watch?v=2NFf2bcdJUQ
Those green screens that people used to put on crt monitors.
Playing Pokemon in the back seat, and only being able to see by the passing street lights.
That hair parted in the middle hairstyle guys wore. Seemed like a good idea at the time.
Beverly Hills, Melrose Place, Models Inc., Sunset Beach, etc. All those late Aaron Spelling era soaps.
America Online.

They produced enough CDs to build a death star.
Be kind. Please rewind.
Street fighter.
"YO, I'LL TELL YOU WHAT I WANT, WHAT I REALLY, REALLY WANT."
Everything was Xtreme!!!!!
This thread seems to be very US centred but for the UK I'd say it was a decade where the British media/arts stopped giving a shit about trying to crack the US and started making music, film and TV about and for the British again.

Also:

Oasis
Spice Girls
Mr Blobby
The Big Breakfast
The Girlie Show
TFI Friday
Euro 96 – three Lions
Baddiel Skinner and Statto
Crystal Maze
This Life (kickstarted a few actors careers including Andrew Lincoln)
HIGNFY and Buzzcocks started
The fact that we made the 60's look so boring. Our drugs were better, our shows were better, and of course the music itself was better.
The Y2K scare.
Space Jam.
Fresh Prince…I mean come on.
The last time SNL was funny.