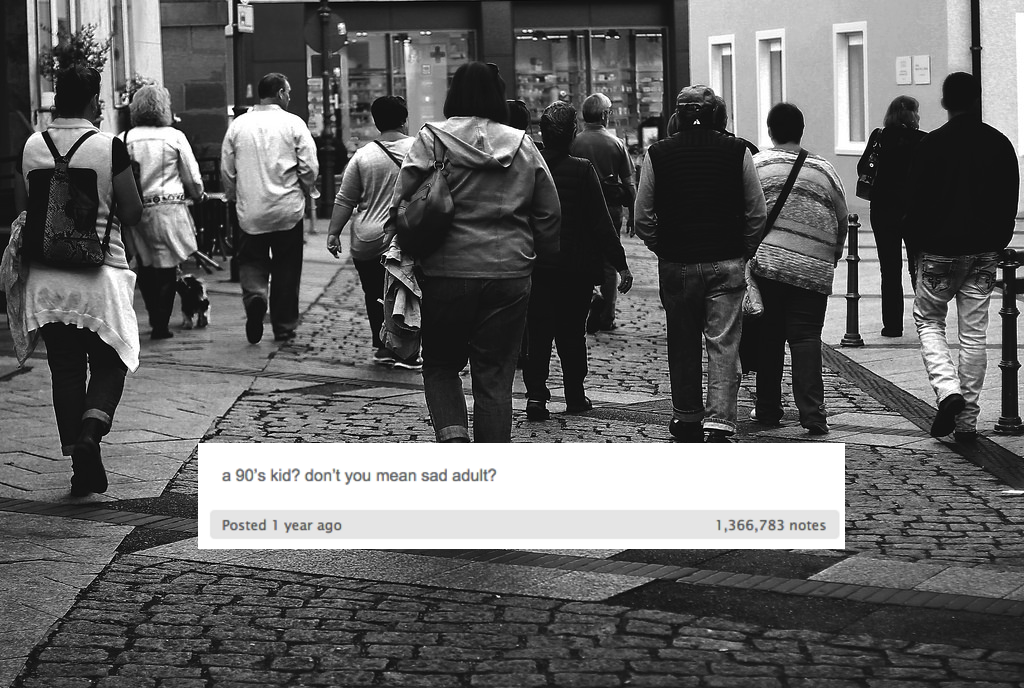 For those of us who were born in the '90s, we just can't stop talking about the '90s. We reminisce about great '90s gadgets, the awesome '90s cartoons, and tasty '90s drinks (Surge). We love the '90s so much it's almost as if we can't leave the '90s.
I stumbled upon this thread of Tumblr posts that hit the nail on the head about our '90s obsession. It all began with this acute observation from eyebrowgod.

And then everything got super real super quick: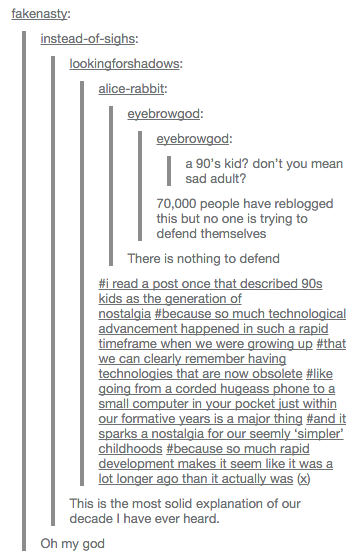 And suddenly it all comes together. I think Tumblr just hacked our generation.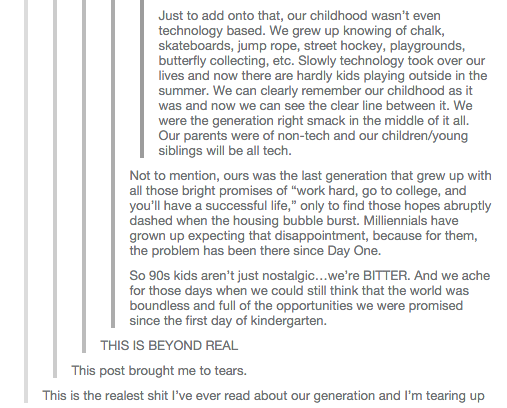 We are a unique generation that grew up on the cusp of great technological transformation, and despite our technological prowess, I think we remain very unsure of which era we actually prefer.