Facebook is for friends, right? And then it's for the people you added out of obligation, or old classmates you somehow keep forgetting to delete.
Well, who knows how "Brendan" and "Robert" met, but they have been fighting for a while and it is completely hilarious. Read on:
1.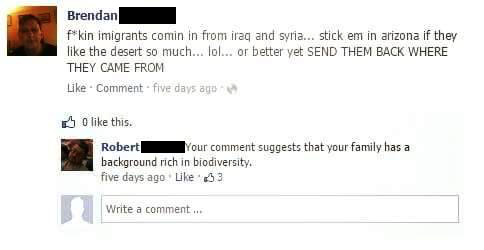 2.
3.
4.
5.
6.
7.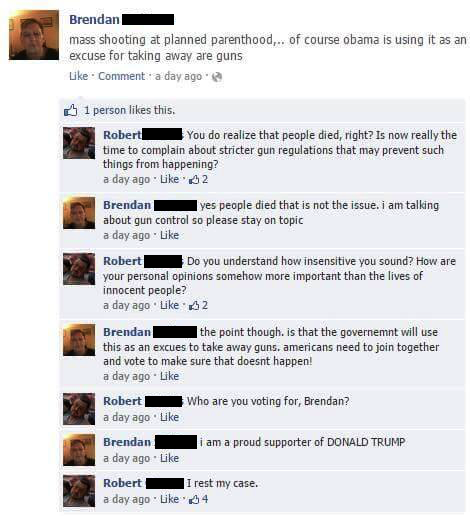 8.
9.
10.
11.
12.
13.
These two are a trip.