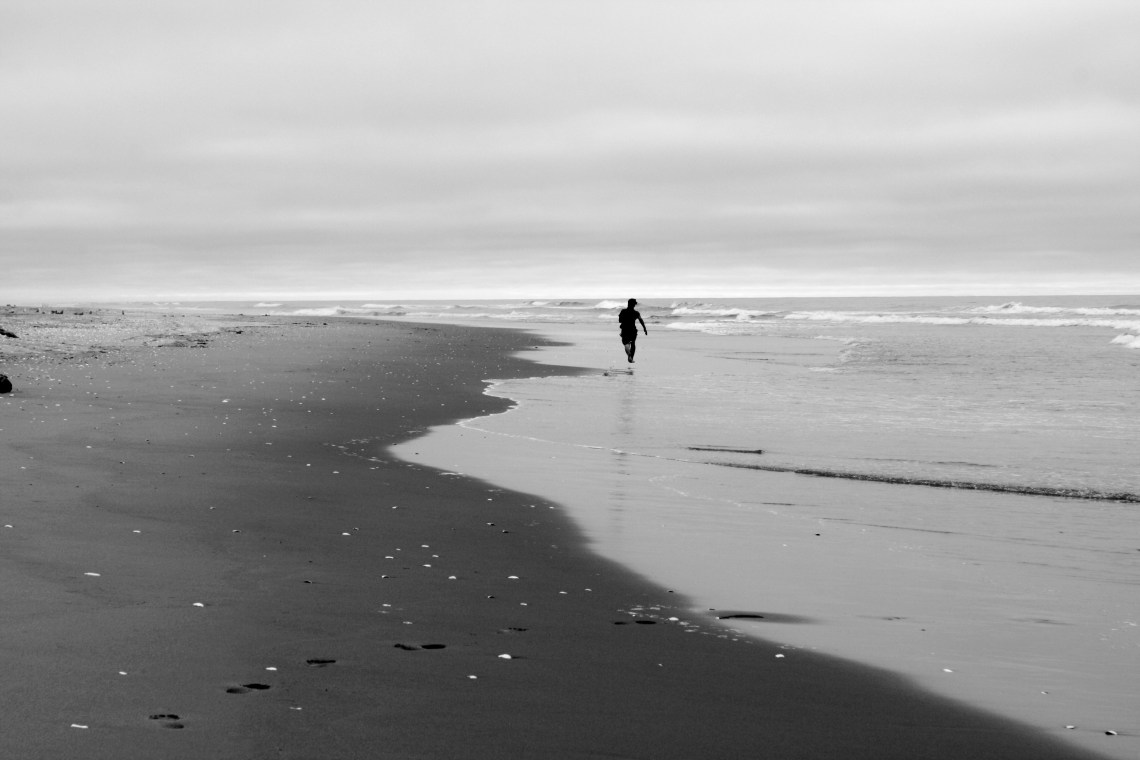 Our dad's homemade grave was still alive. My brothers and I were sure some piss ant townie kids would come in and rip apart the cross we made of driftwood and Super Glue and shape it into a penis or stick beer cans on it or something super mature like that, but that was not the case. The memorial to our dad remained stuck in the sand of the dunes in the loose grass between the four wheeler track and the beach.
Roger, Calvin and I sat on the bluff above our memorial watching the sunset over the cold grey Pacific sipping silver bullets. The drive from Idaho to the dunes of the Oregon coast after a full day of work left us in need of some refueling with Grizzly fine cut and watery American beer, but we still had to pay our respects to the old man.
I watched Calvin pour the last few drops of his Coors Light out into the sand in front of our dad's cross. Just 15 when cancer drained our dad's soul five years ago, Calvin took it even harder than Roger and me, who were well into our 20s and had already been beaten down by the heavy stick of the world by the time dad passed.