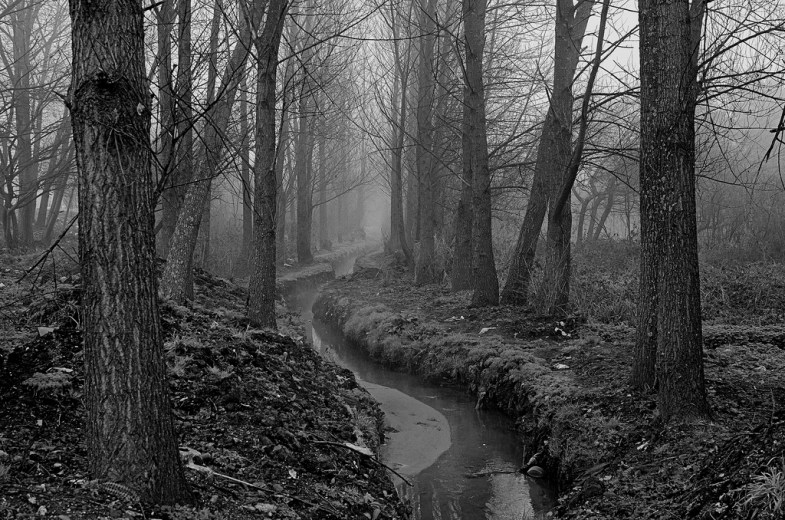 The drive to Morford's Christmas Tree Farm felt like it took forever. This was a good thing.
When I finally arrived at the farm I felt as if I had been transported into another dimension. The last time I had seen the world, it was a rain-slicked, suburban ant colony of civilization and now I was looking at a snow-coated woodsy little tree farm which looked like it belonged in a snow globe your grandma would keep in the room she used for entertaining during the holidays.
Walking through the farm, I noticed the snow beneath my feet had been there so long, it was crisp, and almost slippery beneath my shoes until I stepped up onto the dried-out wood of the front porch of a small cabin at the back of the property. I opened up the front door and laid my eyes upon the interior of a rustic, one-bedroom domicile complete with a fireplace, a prominently-displayed mounted shotgun and a faded deer head plastered to the wall.
This was my home for the foreseeable future.
Tucked into the base of Mount Baker, Morford's Christmas Tree Farm was a handful of acres of spruce trees progressing through various states of growth until next December when happy families will come to harvest the most-elderly specimens with hacksaws and Christmas spirit. Until then, I was going to hole up in the farm's efficiency cabin and hide out from the hideous nightmare I created down in the lower elevations of the real world.
I never intended to become an outlaw. I've never even been arrested, never done a drug other than marijuana, honestly never even driven when I had too much to drink.
I really can't believe all of this happened.

It all started when I agreed to help out an old friend from high school, Trevor. Trevor was one of those people who never really even gave you a choice of whether or not you would be his friend. He was the kind of person who always called you just to talk, greeted you with a hug, remembered the little things about you everyone else always forgot and who never had a single bad thing to say about anyone. He was also my only guy friend who truly never made a pass at me.
But he had a dark side.
Trevor was an addict and what exactly he was addicted to seemed to change every few years. The past few years it had been heroin. Things had gotten so bad, I was one of his few friends who hadn't completely given up on him.
The main part of me not giving up on Trevor was allowing him to crash on my couch for a few days once in a while. It never seemed to be a problem, until one night.