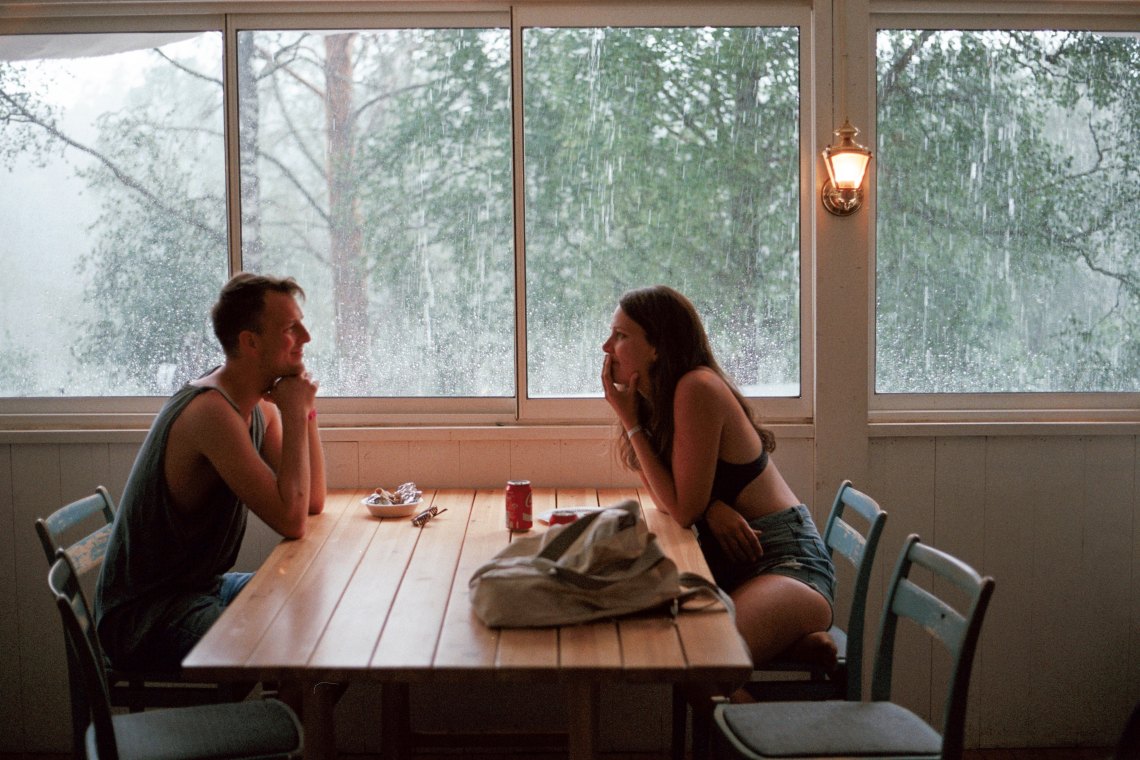 I know a lot of people might think that means you're going to last forever, but it doesn't.
Dating someone who won't ever change their mind about you means that even if things don't work out they won't forget or regret you. There are only about 3 people on this earth created specifically for us and we're going to have to date around a while before we find them. Still, it should be a personal goal to be unapologetically unforgettable to anyone you've chosen to give your heart, time, or energy to.
When someone brings up the fact that the two of you used to be together, you don't want it to be a sour experience for either of you. Sure, I could have talked about being with the person who won't ever change their mind about you because you'll be together forever, but for most of us we aren't there yet. So, here's how to date someone who'll never change their mind about you.
Be passionate, but not crazy.
This is where I go wrong most of the time. My passion is so deep it makes me crazy. Seriously. There is a fine line between 'you make me so happy I want to shout it all over the world' and 'you're my person and nobody else's… I'll kill you if you leave me.' I'm not afraid to say that I had to learn not to lay it on so thick. It sounds crazy, but some of us really love that hard. It's fact. Once you're able to get a handle on passion versus crazy, you'll be able to love them fully, but to the point where they are still comfortable. Love is threatening, don't forget that. Love gently. I don't know a single person who doesn't desire that kind of love.
Make them laugh from the gut.
Be friends. Be close friends. This way if or when things don't work out, you're still unforgettable because you're friends. There's more under the surface of the relationship to be sustained. They won't be as willing to throw you away when there is more to lose than being boyfriend and girlfriend. Be the kind of friend that makes them laugh their ugly laugh (we all have one).
Create new experiences with them.
Another easy way to be unforgettable is to create first times with someone. Share new experiences together that are so special you won't be able to forget about it when you try it again—even if it's with someone else. Create the kind of memory that brings the sweetest smile back to your face every time you think about it. #goals.
Fuck the shit out of them.
Last, but certainly not least… make love to them. Literally, fuck your way into their heart. Let it be as beautiful of an experience as you can create. Share your body with them in a way that you haven't with others. When you have sex with them, connect with them. Let it be a language that only the two of you can speak. Try new tricks or perfect the old ones; either way… be unforgettable. Make magical love.
Make them see that they'll never find another you. Ever.