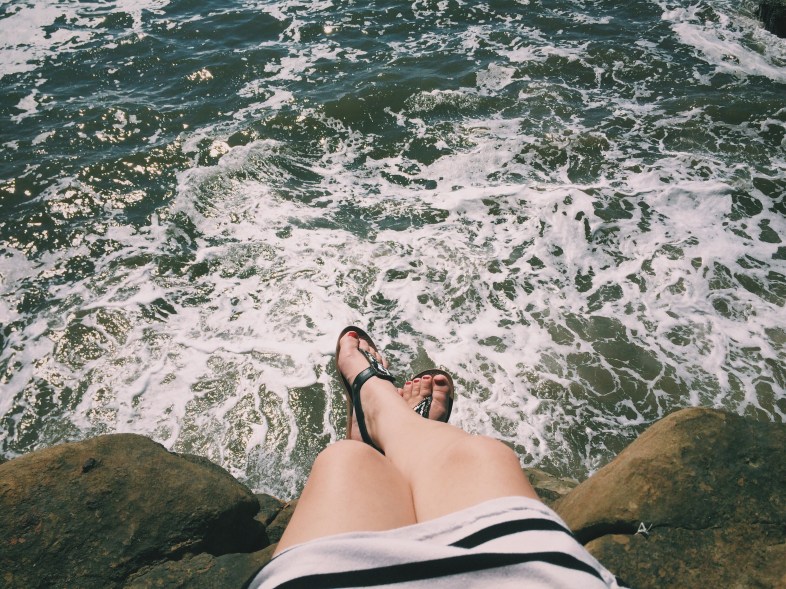 1. We are always on our guard against contagious diseases of the body, but we are exasperatingly careless when it comes to the even more dangerous collective diseases of the mind.
Carl Jung
---
2. Sometimes the relationship you need to rescue is the one you have with yourself.
Dr. Phil
---
3. Your relationship with yourself sets the tone for every other relationship you have.
Robert Holden
---
4. What holds most people back isn't the quality of their ideas, but their lack of faith in themselves. You have to live your life as if you are already where you want to be.
Russell Simmons
---
5. It's like everyone tells a story about themselves inside their own head. Always. All the time. That story makes you what you are. We build ourselves out of that story.
Patrick Rothfuss
---
5. Man stands in his own shadow and wonders why it's dark.
Zen Proverb
---
6. Life is a process of becoming, a combination of states we have to go through. Where people fail is that they wish to elect a state and remain in it. This is a kind of death.
Anaïs Nin
---
7. You have to keep recycling yourself.
Chuck Palahniuk
---
8. Don't Take Anything Personally. Nothings others do is because of you. What others say and do is a projection of their own reality, their own dream. When you are immune to the opinions of others, you won't be the victim of needless suffering.
Don Miguel
---
9. It is easier to live through someone else than to complete yourself. The freedom to lead and plan your own life is frightening if you have never faced it before. It is frightening when a woman finally realizes that there is no answer to the question 'who am I' except the voice inside herself.
Betty Friedan
---
10. Man cannot remake himself without suffering, for he is both the marble and the sculptor.
Dr. Alexis Carrel
---
11. It's surprising how many persons go through life without ever recognizing that their feelings toward other people are largely determined by their feelings toward themselves, and if you're not comfortable within yourself, you can't be comfortable with others.
Sidney J. Harris
---
12. Nothing of me is original. I am the combined effort of everyone I've ever known.
Chuck Palahniuk
---
13. It's a very powerful thing when someone sees you as the person you wish you were.
Veronica Mars
---
14. Over the years, I have come to realize that the greatest trap in our life is not success, popularity, or power, but self-rejection.
Henri Nouwen
---
15. Whatever you believe about yourself on the inside is what you will manifest on the outside.
Unknown
---
16. You are as amazing as you let yourself be. Let me repeat that. You are as amazing as you let yourself be.
Elizabeth Alraune
---
17. Often romantic relationships fail because you are trying to get someone to fall in love with the YOU that you never discovered.
Shannon L. Alder
---
18. The best day of your life is the one on which you decide your life is your own. No apologies or excuses. No one to lean on, rely on, or blame. The gift is yours – it is an amazing journey – and you alone are responsible for the quality of it. This is the day your life really begins.
Bob Moawad
---
19. The reward for conformity is that everyone likes you but yourself.
Rita Mae Brown
---
20. When you're unhappy, you get to pay a lot of attention to yourself. And you get to take yourself oh so very seriously. Your truly happy people, which is to say, your people who truly like themselves, they don't think about themselves very much. Your unhappy person resents it when you try to cheer him up, because that means he has to stop dwellin' on himself and start payin' attention to the universe. Unhappiness is the ultimate form of self-indulgence.
Tom Robbins
---
21. Taking care of yourself is one of the hardest jobs — don't ever let anyone tell you otherwise. It's much easier to take care of others.
Charity Shumway
---
22. What lies behind us and what lies before us are tiny matters compared to what lies within us.
Ralph Waldo Emerson
---
23. Sometimes you have to forget about what you want and focus on what you deserve.
Unknown
---
24. Know thyself, or at least keep renewing the acquaintance.
Robert Brault
---
25.Before you can live a part of you has to die. You have to let go of what could have been, how you should have acted and what you wish you would have said differently. You have to accept that you can't change the past experiences, opinions of others at that moment in time or outcomes from their choices or yours. When you finally recognize that truth then you will understand the true meaning of forgiveness of yourself and others. From this point you will finally be free.
Shannon L. Alder
---
26. You yourself, as much as anybody in the entire universe, deserve your love and affection.
Buddha
---
27. When nobody else celebrates you, learn to celebrate yourself. When nobody else compliments you, then compliment yourself. It's not up to other people to keep you encouraged. It's up to you. Encouragement should come from the inside.
Joel Osteen
---
28. You cannot find yourself by going into the past. You can find yourself by coming into the present.
Eckhart Tolle
---
29. At the center of your being
you have the answer;
you know who you are
and you know what you want.
Lao Tzu
---
30. Just as a snake sheds its skin, we must shed our past over and over again.
Gautama Buddha
---
31. Never sacrifice who you could be in the future for who you think you are right now. Identity isn't found. It's made.
Jan Angelique Maravilla
---
32. It is never too late to be what you might have been.
George Eliot