INFPs are the passionate, idealistic dreamers of the MBTI world. With intense emotions and wild imaginations, this type's sharp intellect is often overlooked. This week, I asked INFPs on
my MBTI Facebook page
what they wished other people understood about their complex personalities. Here is what they had to say.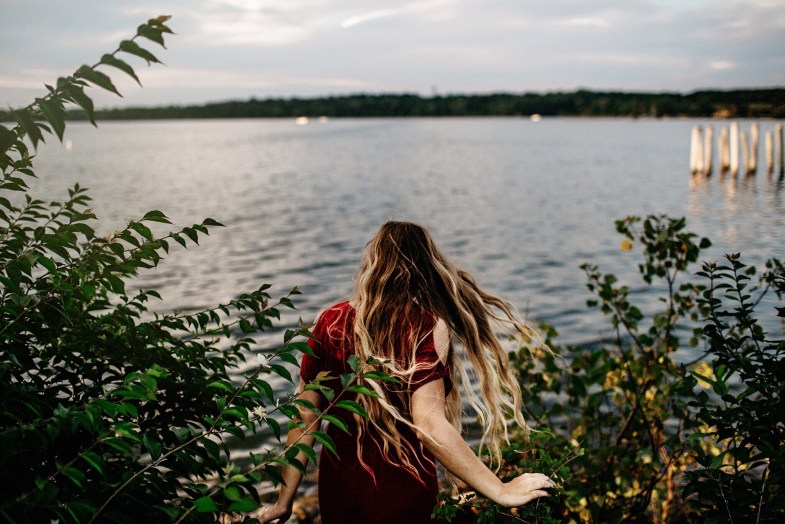 1. "We're NOT weepy space cadets. We're highly capable of dealing with details, executing strategy and making rational decisions. I run two businesses. And I'm a strong INFP."

2. "Even though yes, I do take things personally, I want you to be honest so I can give/provide exactly what you need or find someone/some thing that can."

3. "We can be super mean if you try hard enough to piss us off. There's no grey area in terms of emotions, I think. It's either LOVE or GET OUT."

4. "Never underestimate us."

5. "You may never see it, but we can have the wackiest personalities ever."

6. "Leading with introverted feeling can be exhausting and frustrating. My inner values may not align with what you think. I'm not necessarily out to save the world. Being so much in my head actually feels hugely selfish. Sometime I really wish I weren't an INFP. "

7. "While we may be dreamers, we have deep passions and talents to use."

8. "Just because I experience intense emotions, doesn't mean I'm going to let you walk all over me. If you treat me wrong, you're out of my life. End of story."

9. "I need a lot of alone time but I also get intensely lonely. I think that so many of us really do ache for someone who would care enough to break down our walls."

10. "Treat us as equals because nothing hurts as much as being patronized."

11. "Having strong emotions makes us neither illogical nor unintelligent. And we can despise stupidity as much as the stereotypical INTJ."

12. "It's like in sitting in the bottom of a wishing well. We are surrounded by beautiful hopes and dreams, but after being alone for so long, I just want someone to look into the well and say, 'Look, I've found something precious…' and it's me they're seeing, just as I am, not their own beautiful wishes. I want someone to hold onto me and not let me go, especially when I'm feeling bad and lashing out as a result."

13. "If we are pulling away it probably means you're not living up to our high expectations we've built up for you in our heads and we're exhausted from being disappointed."

14. "We're not flighty or pushovers. We WILL speak up when something is important to us."

15. "INFPs are not unreliable. I do have a high extrovert function so I can interact. I am creative, love pushing the envelope, but I can also be meticulous, detail oriented, and have a better understanding of introversion and emotions than I might have in the past."

16. "Sometimes when I apologize, it's just because I value our relationship more than the issue at hand. But I don't necessarily think I'm wrong."

17. "The reason we don't open up very often is because we have humungous ideals that other people love to laugh at or poke holes through. And we don't care to deal with those who don't believe in us."

18. "I'm not JUST a sensitive introvert. I am thoughtful and enjoy people too."

19. "I usually know exactly what I need to do in order to achieve what I want. I just haven't gotten around to doing it, because the external world exhausts me. Please stop treating me like a baby who can't figure out their next move."

20. "When I'm pensive and untalkative, that doesn't mean I'm sad or I hate you. I just need time to think to myself."

21. "We love people, there is nothing that I feel more grateful for than my friends and family, maybe we don't say much sometimes, but that doesn't mean we don't adore you!"

22. "INFPs are not all the same. Dancing to the beat of a different drummer doesn't mean we are all dancing to the same alternative drummer."

23. "Just because we are extremely idealistic doesn't mean we don't understand the reality of situations. Yes, we have a tendency to live in our inner world but we are also very in touch with the outside world as well."

Heidi Priebe explains how to manage the ups, downs and inside-outs of everyday life as an idealist in her new book available here.