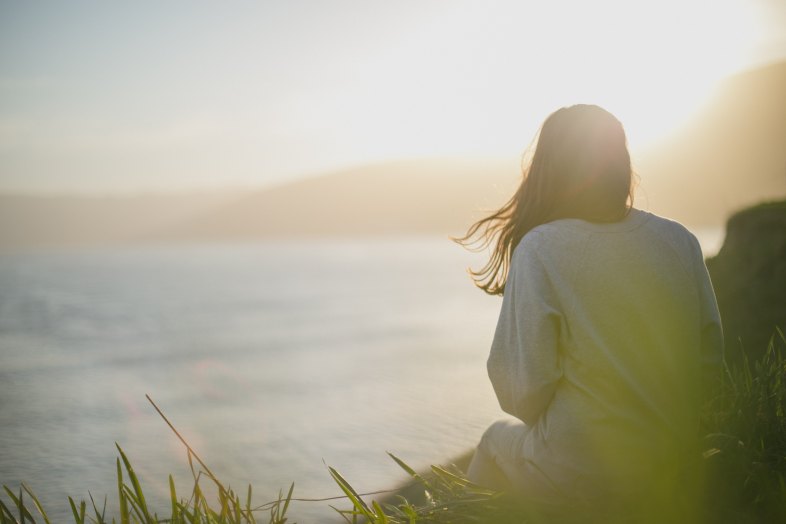 1. God, If I replace his name in every word that says "love" in your verse 1 Corinthians 13:4 and matches it, would I possibly know if he's right for me?
And if it does, I hope he loves you the way I love you, G. I hope he calls your name in praise and in gratitude. I hope his heart is fine and pure and filled with good intentions. I cast my trust upon you, G. Take care of my heart, guide me.
2. Every time we talk, he opens his mouth with wisdom and seems like the teaching of your kindness is on his tongue. Proverbs 31:26
My mom once said it's the family's duty to give a child a good foundation that will guide him/her through life. She's right, truly. I saw it in him today the way he talks about his family and the way his eyes sparkle of his love and prayers. He treasures his family the way I do. I felt like my heart just skipped a beat, G.
3. The sun shines through all of me, God. Truly you have made everything beautiful in your time. Ecclesiastes 3:11
Create a clean heart in me, G. For I have found the song for his soul. He praises you too with all humility and gentleness. Please let this happiness last long. I know for as long as you are with me I will not fall.
4. You know I've been waiting for so long. But I TRUST in your right time, God. I know you will hear my heart's desires and you will make it HAPPEN. Isaiah 60:22
G, I hope he will take care of my heart the way you wanted it to be taken care of. I will never know what lies ahead and my eyes will remain blurry in a mist. Yet to see things clearly. But with you, I know it won't be long before the weather ends weary.
5. God, if love bears all things, believes all things, and endures all things. What is there to fear? 1 Corinthians 13:7
Why does it seem so surreal, G? Am I not used to this feeling? You said seek for the one who waits for you. And now he's here. How much longer should I keep him waiting? How would I know when to say yes or when to say no? Let your love speak through him. That way, I'll know that my heart is meant to thee.
6. Help me, God. I'm scared. Send my worries and doubts to ashes. John 14:27
My heart, will he break it? I'm not ready. G, keep my mind away from all the troubles and fear. I leave you with all of my peace, G. I owe it to you. Please, clear the roads where we should be.
7. Now we're here. Maybe this is it, I have found the song of my soul through you, my God. Song of Solomon 3:4
Here, I will let my heart believe. I will no longer question anything for you have given him to me. G, Please place me like a seal over his heart. Because he already has a place in mine.
8. God, clothe both of us with compassion and kindness. Colossians 3:12.
So that we continue our lives in your will. Lead our hearts away from deceitful things that you wouldn't want us to have. Give us some room for forgiveness every once in a while.
9. Please help us encourage and build each other up. 1 Thessalonians 5:11
May your grace be always sufficient for us. Help us understand and lift each other up. Let this love be vibrant so that we can share it with everyone around.
10. Like you, let this love be my alpha and omega too. Revelation 22:13
If beginnings are meant to end, I pray to you God, that if this isn't the right time for us. Someday, somehow you will lead my way back to him. Because I don't know if I can still find someone I can see my future with as I see my future with him.