Looking for the best first date ideas? Look no further, here are some fun, unique, and safe ideas for your first date. Good luck and feel free to share your best first date ideas in the comments.
What To Do? 15 Super Fun First Date Ideas
Dating in the 21st century has officially reached peak… peculiar. With the rise of the swipe generation, dating has evolved into a game that we are most likely to quit playing before it could even begin. Gone are the days when people actually made an effort to find electrifying ways to spice up the first rendezvous. But the old soul in me refuses to believe in such reality. I still have faith in the romantic capabilities of humanity – someone who's willing to go above and beyond the ordinary.
You only get one chance to make a lasting first impression and the only thing separating you from relationship goals status is your lame dating schemes. So, here are some of the ways that will absolutely make your significant other believe that chivalry is not dead.
1. Go on a gastronomic adventure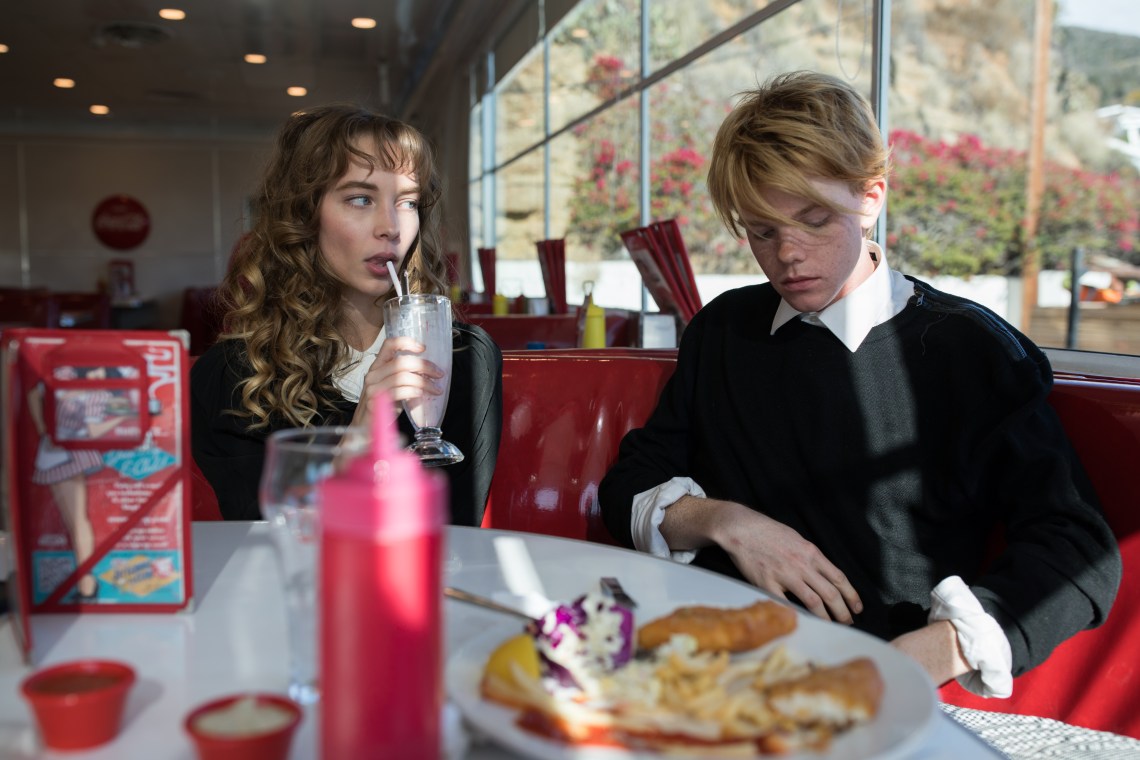 There's no better way to know a person and what excites them than grabbing a bite to eat. There are copious amounts of food festivals, food truck parks, and street fairs popping around every corner. Food tripping is a guaranteed way to seal the deal. After all, the way to a person's heart is through their stomach, right?
2. Catch a movie at a drive-in cinema
Instead of going for a Netflix and Chill kind of night, pack a picnic basket and cuddle up under the stars while watching the latest hit in the box office.
3. Bring out the sweats by going on a hike
Take the scenic route and bask in the beauty of nature. It's a great way to know someone and how they handle challenging circumstances (also without being sidetracked by social media – but okay, you may sneak in a golden hour selfie).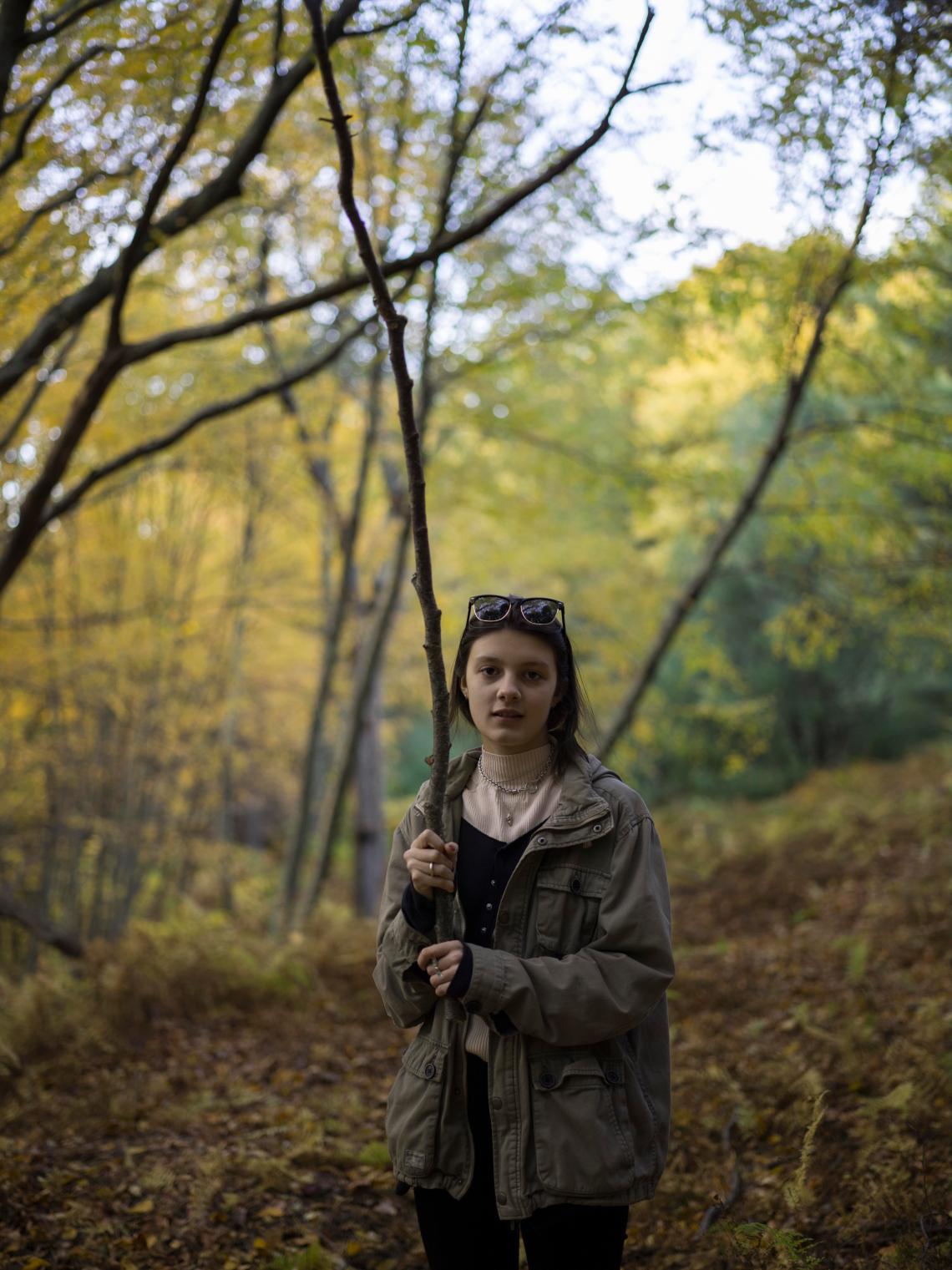 4. Go to a mystery escape room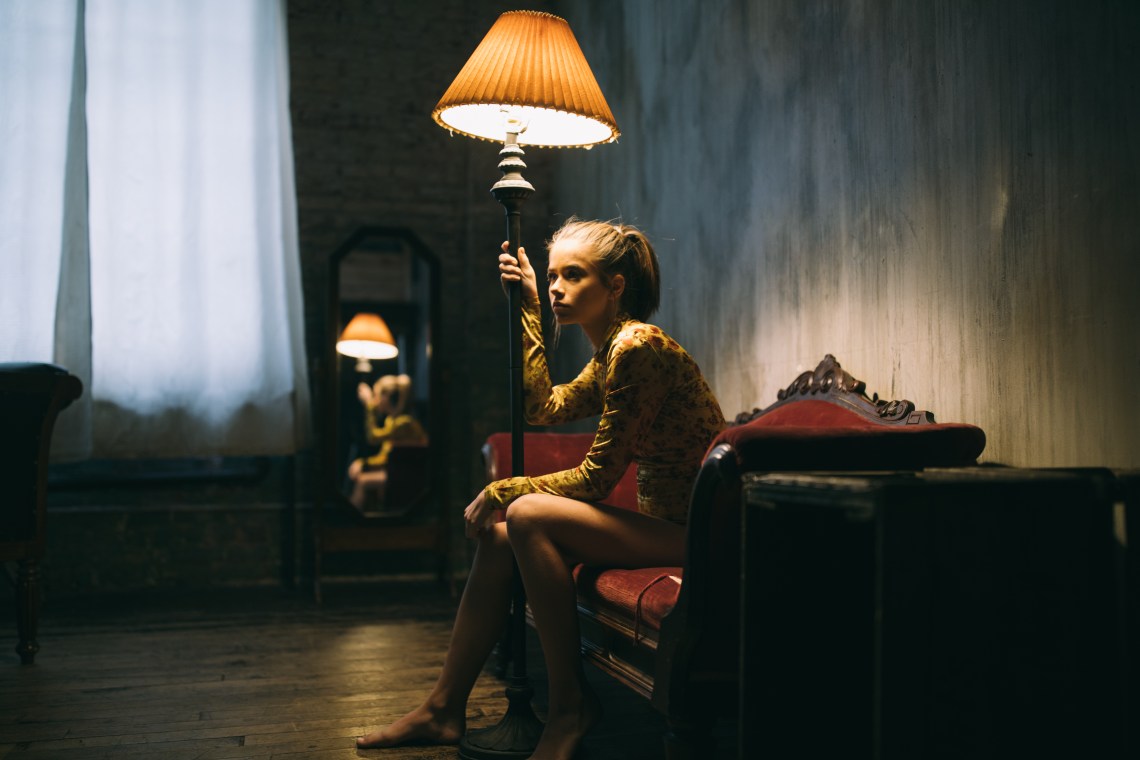 Unleash your inner Sherlock Holmes and put your teamwork to the test by solving a time-pressed challenge. If you can figure out a mind-boggling mystery game together, imagine how helpful that could be in your relationship.
5. Fulfill each other's bucket lists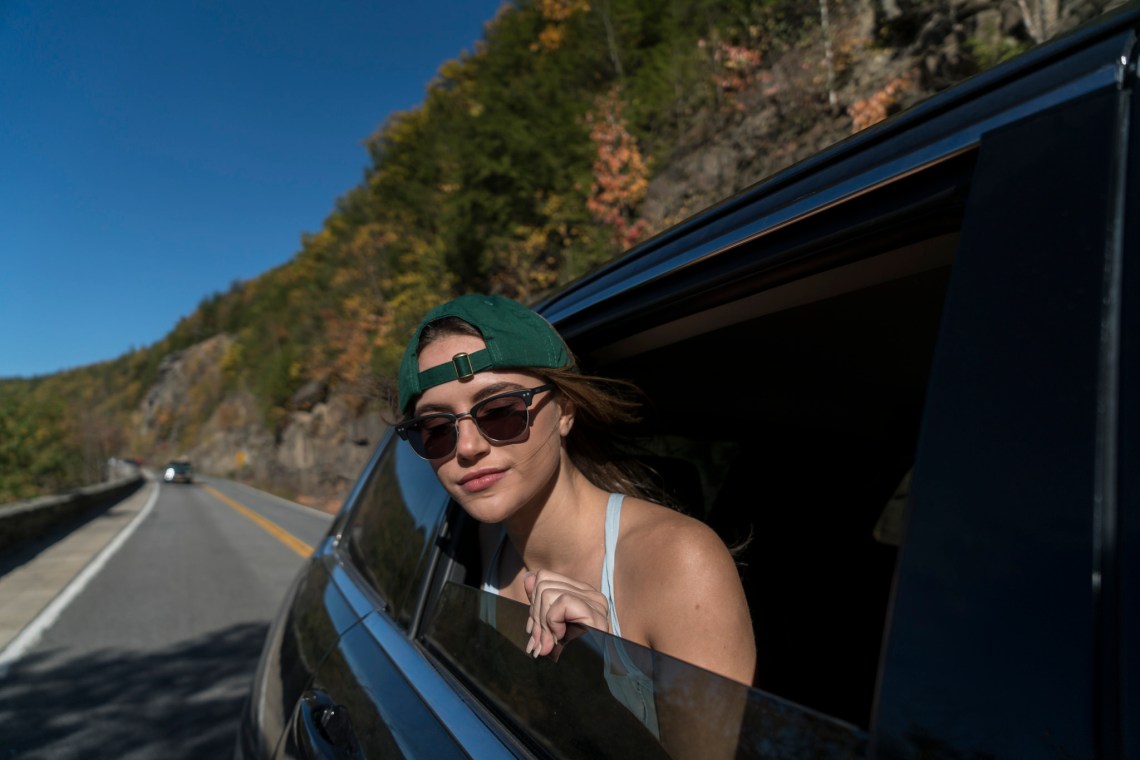 We've all been dreaming of the day that we could finally tick off something from our bucket list. Wouldn't it be incredible if we are able to do it with and for someone we fancy? Fairies walk among us after all!
6. Sing and dance to your heart's content
Let loose and move to the beat of the drum by going to music festivals, live music cafés, and concerts. You know how crucial a person's taste in music could make or break a potential relationship. Thus, ask the music gods which comes in the form of Spotify to help you step up your playlist game.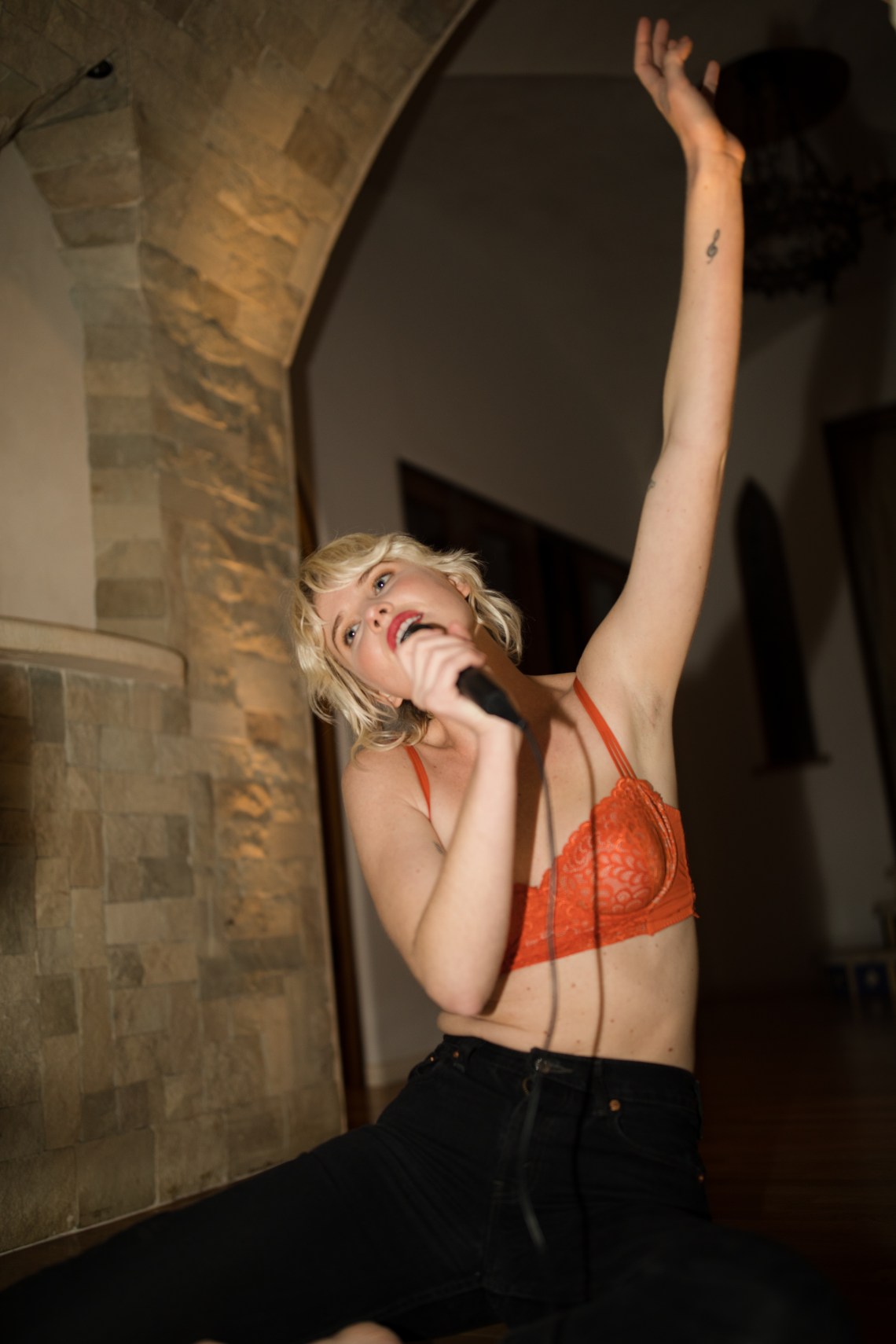 7. Go on a quest to find speakeasy locations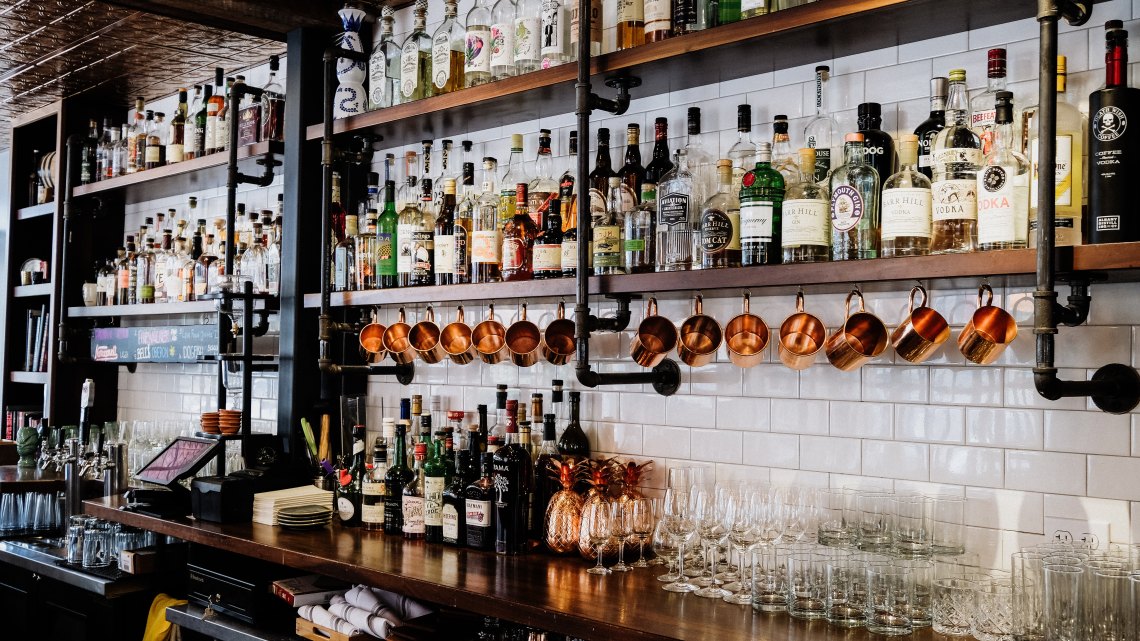 It seems like a lot of places now, may it be a library, coffee shop, bar, restaurant, you name it – are into the habit of playing hard to get. While some places exhaust all means to get their names on the map, speakeasies take pride in staying hidden. Although, the search is absolutely as memorable as the experience that you and your partner would talk about for days.
8. Go on a spontaneous short-distance road trip
This may sound a bit sketchy to those people who are meeting each other for the first time; proceed with caution. But, this would be an exciting adventure to those who have known each other for a long time. You can go to the beach, go camping, do outdoor sports, discover hole-in-the wall diners – the possibilities are endless.
9. Go to an amusement park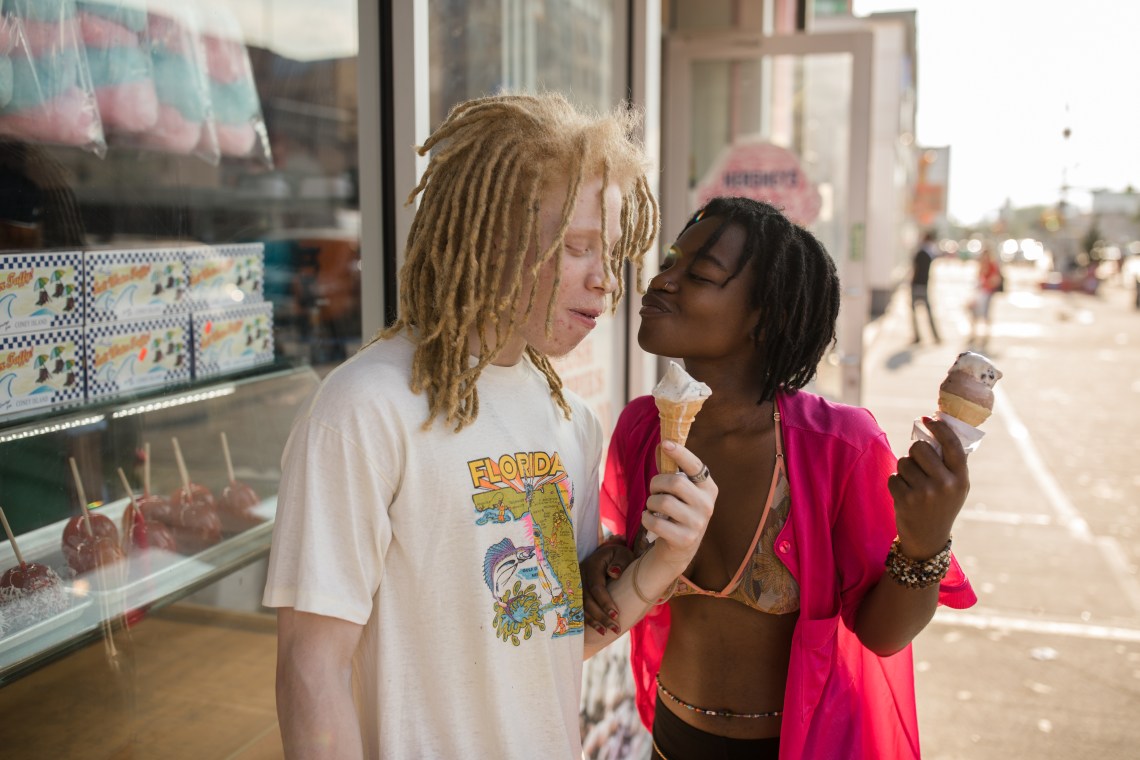 We're never too young or old to have a little fun on the merry-go-round or the gut-wrenching roller coaster rides. Going to amusement parks is also an effective way to keep the awkwardness of a first date on a minimum. Nonetheless, we're simply running for the thrill of it all.
10. Watch a live game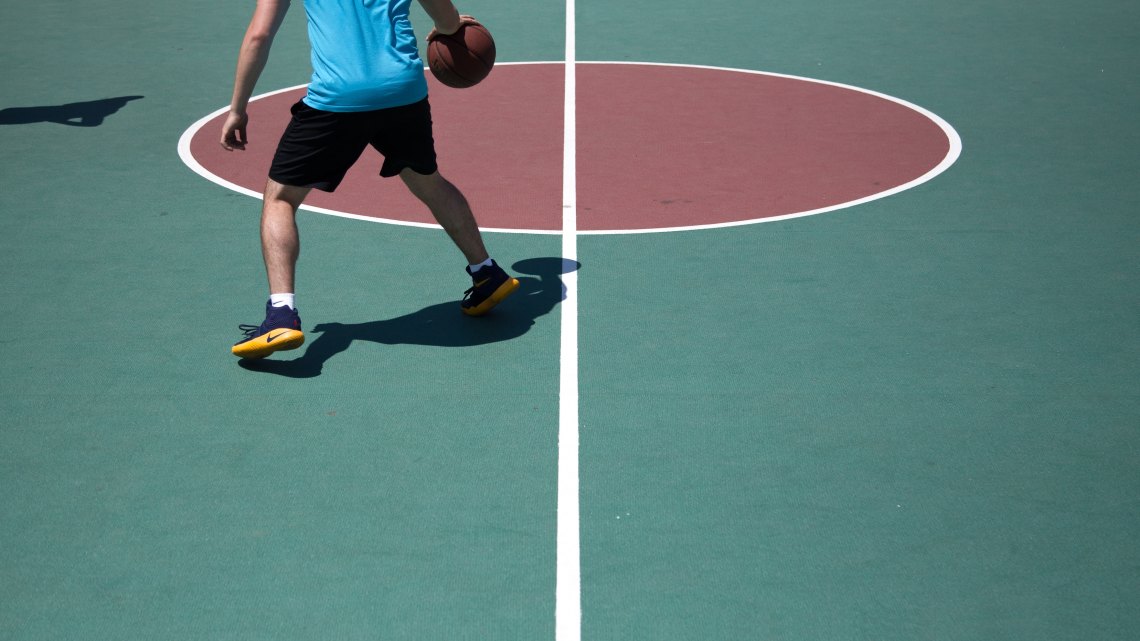 Be it basketball, football, baseball, golf, hockey, tennis. Everyone wants to witness history being made. Who knows, you might also get featured on the kiss cam! Now, that's what we call a championship.
11. Go to a museum
Contemporary art museums are at an all-time high nowadays for showcasing thought-provoking masterpieces. It's definitely a good conversation starter and a way to know a person's perspective on various subject matters. But let's be real, we're mostly in it for the Instagram worthy #relationshipgoals shot. We don't blame you!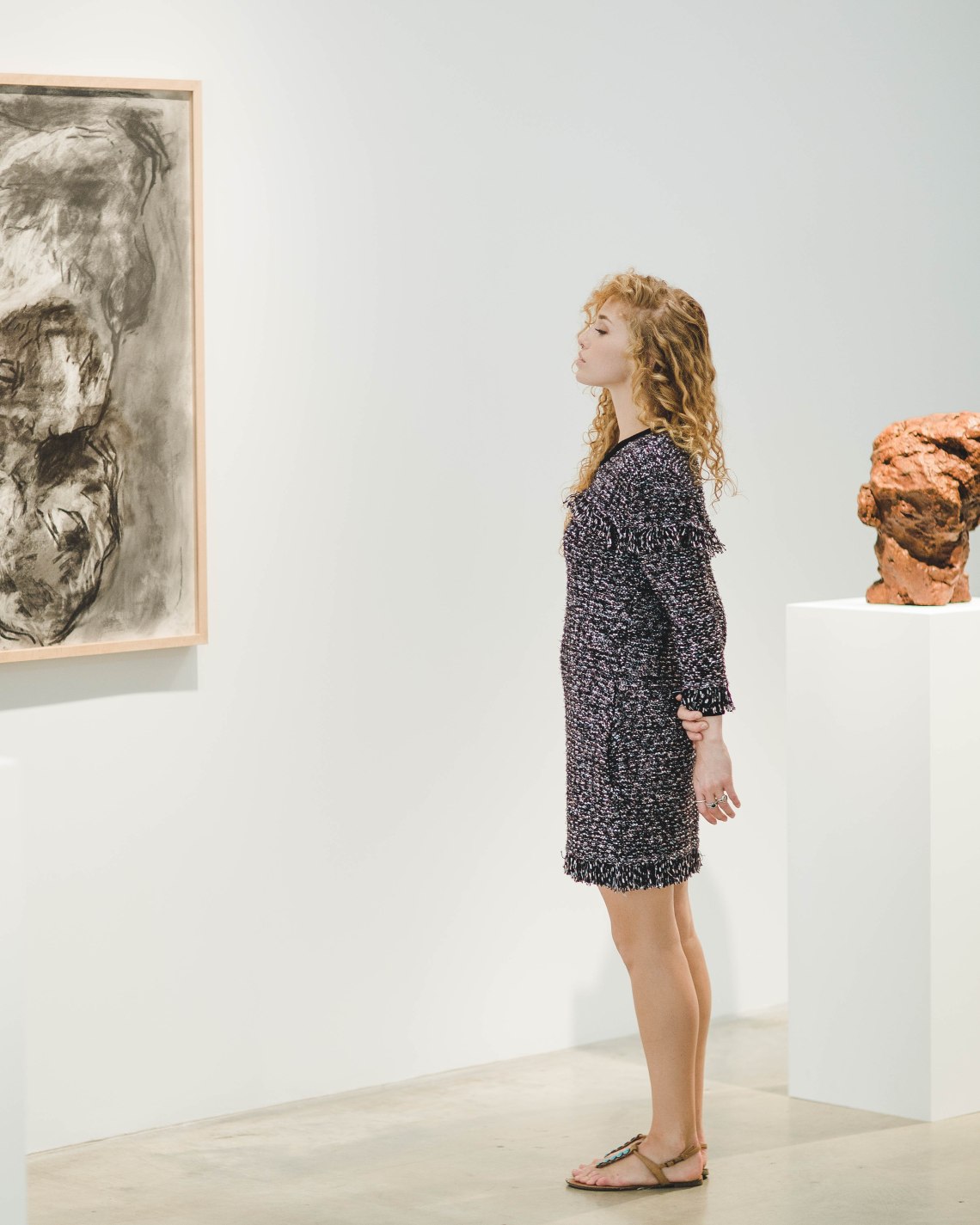 12. Lend a helping hand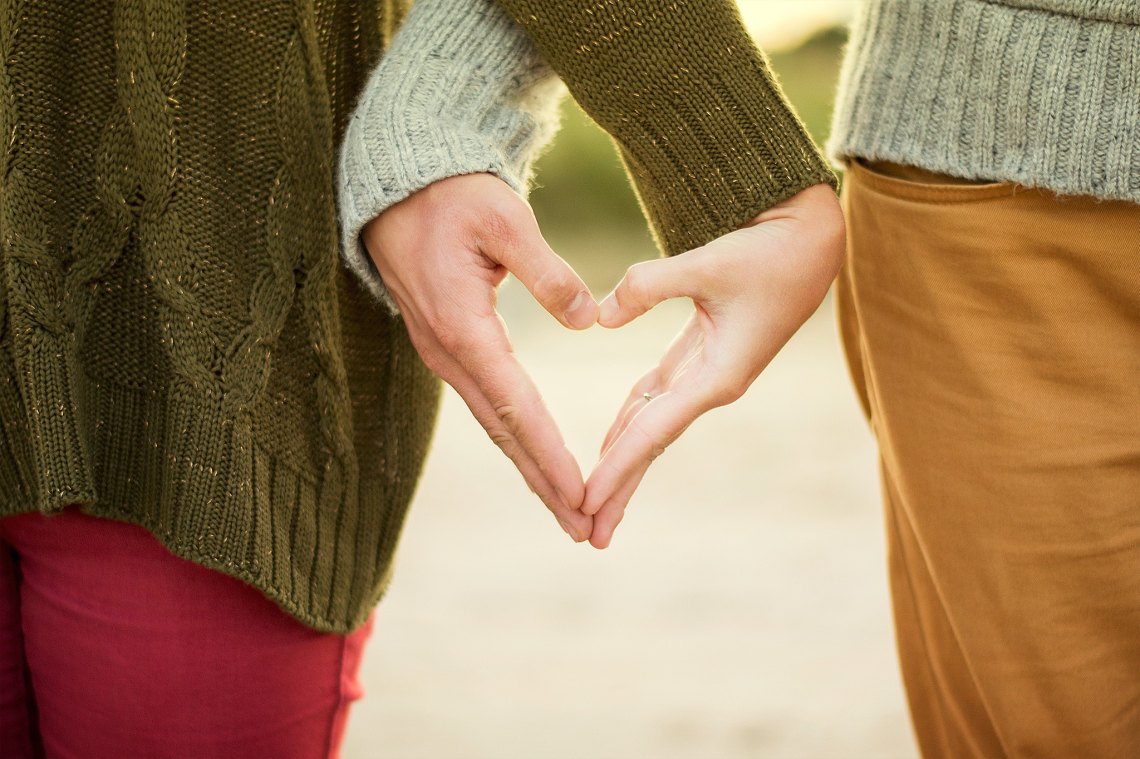 How amazing is it to find someone who believes in helping those who are in need? Find organizations that you could both volunteer in to pack food, donate clothes, teach, take care of children, retirees, and animals. Giving back to society is probably the sweetest thing a person could suggest to do on a first date – a gesture that automatically compels you to check the husband/wife material box on your ideal partner list.
13. Have a cookout
Instead of incurring unnecessary expenses from overpriced meal courses in high-end restaurants, put on your master chef toques and prepare everything together. Teamwork makes the dream work!
14. Be a tourist in your own city
We often take for granted the beauty of the city we live in by not exploring its hidden gems thoroughly. Don't hesitate to join a tour or go on your own educational journey. Experience hand in hand the exhilarating things that your stomping ground has in store for you.
15. If liquor is the name of the game for you to fully know someone, then be each other's personal Cicerone, Sommelier, or Bartender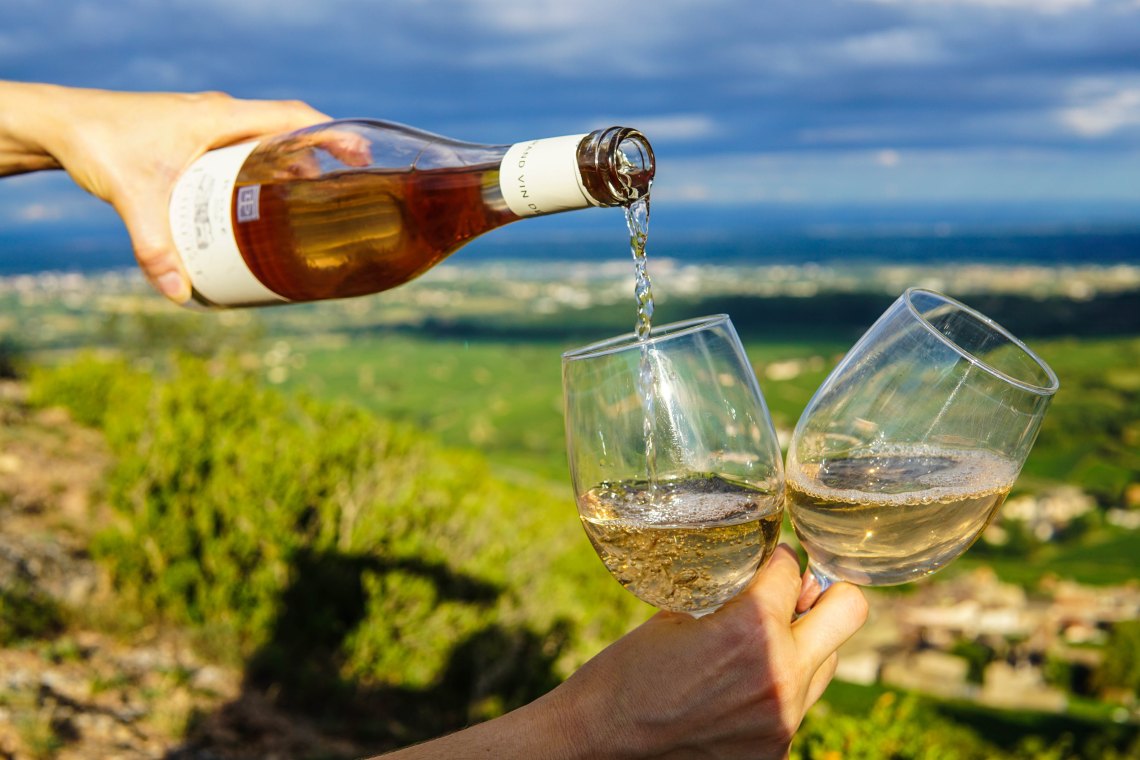 The only exception to the no drinking rule is by having an exclusive booze tasting party. Bring as many variants of alcohol as you wish, but the catch is, it must be something that you both haven't tried and utterly unique – such as Sriracha vodka, red wood ants vodka, unicorn tears gin, or baby mouse wine. By all means, Google away! Let the scavenger hunt begin! That's all folks. And always remember, the only state of intoxication we should ever be in is being drunk in…love.
Where To Go? 10 Non-Intimidating First Date Locations That Won't Stress You Out

This section is by Glenda Decasa.

Every love story always starts off when the boy meets the girl right? The romance can either bloom or dwindle based on the connection on the first few dates. However, now we're in the age of technology where it's easy to skip the first date and go right into Netflix and chill. Have we lost the spark of romance as we advance in technology? Or did we forget the excitement of first dates?

Let's be honest, first dates can trigger anyone's nerves. Let's talk about the typical dinner and movie date: What if you don't like the food? What if the conversation gets awkward, can you skip on the movie? Do we need to share popcorn? Yes, first dates can be scary- but it doesn't have to. Skip the dinner, skip the movie, here are some ideas to go on your first date instead.

1. Coffee Shop

Having coffee (or the beverage of your choice) can be a quick an easy date for anyone if you start to feel it going south. Most coffee shops are made to make you feel comfy with the option to sit out in the patio to enjoy the weather and (my favourite) people watch. If things go well, you both can easily take your beverage and go for a stroll. Or go separate ways.

2. Local Brewery

No, not your 11pm pub night but check out if any of your local brewery offer beer tours. Most tours last about 30-45 minutes and include samples. Learn a little about local crafted beer together and have fun while you're at it. We all know a little alcohol can take the edge off, especially on a first date.

3. Dog Parks

If you both have dogs, why not take your companion out for a walk together? It can take the edge off knowing you're not alone on your date. Besides it's always nice to see your date's inner tenderness towards animals. It'll always spark that "aww" moment.

4. Comedy Club

You can drink, dine, and laugh at some of the best comedians out there. With a laid back environment, you can easily check out dates and times of performances of your choice ahead of time. They say laughter is the shortest distance between two people, and if you can find yourself laughing with the person you're with on your first date, then that says a lot of where you two are heading right?

5.Frozen Yogurt Shop

On a nice summer day, grabbing some ice cream and going for a stroll can help spark conversation between the two of you. Enjoy the scenery and each other's company by getting to know each other more. Learn what they love, what they hate and how crazy they can get with the toppings on their ice cream.

6. Paint Night

If you guys are on the creative side but are too intimidated by joining art classes, Paint Nite is an easy way to release your inner Picasso. Local artists help guide you along with the rest of the group through the creation of acrylic painting. Check your local area to see if there are any events that host this and sign up! This is a great way to break the ice on the first date and you two can both bring something home to remember the night with.

7. Stargazing

Want to be more on the romantic side? Spike some hot chocolate, find a nice open field (or lawn) and stargaze with your date. You can easily look up some good stargazing spots in your local area if the school field doesn't work for you. You don't have to be an expert in looking up constellations but it can be fun to challenge each other and try to see the sky in the other person's eyes. You might get lucky and see a shooting star. Don't forget to make a wish!

8. Pet stores

You know what's better than tagging someone in a meme starring a cute baby animal? Taking them to a pet store to appreciate the cuteness together irl. There's not a soul walking the Earth who doesn't appreciate a cuddly creature. And the best part about visiting a pet shop is the ability to gawk at the cuteness without doing any of the work that pet ownership requires. Your date will remember it if you escort them to a pet store.

9.Outdoors (without phones)

If it's a nice day out, take your date outside—and leave your phones behind. They'll be impressed by your desire to appreciate nature's bounty and to ditch the technology. So what if you can't snap a billion photos to document your adventures? The no-phone memories will be imprinted on your brains forever.

10. Bakeries

The early stages of falling for someone are a lot like being on a sugar high. So why not get things going with a trip to the nearest bakery? There's something both endearingly old fashioned and super intimate (not to mention irresistible) about sharing a sweet treat like a cupcake, a tart, or a slice of pie.

They say chivalry is dead, but it doesn't have to be. We can bring it back in today's world by not hiding behind social media and subliminal text messages but by having the courage to go after what and whom you want. Technology will always improve and the boy meets girl romance can still live on, if you let it.
How To Act? The Ultimate First Date Guide With Help From Dating Experts

This section is by dating expert Erica Gordon.

Gentlemen, it goes without saying how important a first date is. Whether you have known her for awhile or only spoken to her on a dating site, a first date is that crucial opportunity to show someone who you really are for the first time – while of course hoping that you'll both leave wanting a second date. Many of us go into a first date fantasizing about the possibilities of what it could turn into, and it's natural to be excited about what that best-case scenario could be.

There are tons of first date guides out there, but how many have you read that didn't really help you to feel confident going into an important first date? It's possible that you think all of these "how-to guides" don't hold much water, since you can do everything right — and yet, if there's no chemistry, none of it matters.

But while it's undeniable that you're way ahead of the game if you happen to have chemistry with each other, if you combine that phenomenal chemistry with an outstanding first date, you'll be off to an incredible start. Your feelings of chemistry will feed off a truly fantastic first date, and you'll be able to hit the ground running. That's why this article is about achieving an incredible first date. The chemistry isn't something we can help with – you'll either have it or you won't – but we can definitely help you when it comes to first impressions, great first dates and the right questions to ask on a date. This way, if you do happen to have chemistry, it's not wasted on the wrong circumstances. Here is our ultimate first date guide with some help from dating experts:

Dress To Impress

A first date is a special event, and while it's not necessary to dress super formal, it is important to be well-dressed. A clean button-up shirt and a nice watch are great, but it's actually the shoes that are one of the the most important things to pay attention to. Relationship Expert April Masini attests "Women definitely notice shoes, and it's worth your time and money to invest in a few pairs of really good shoes that suit your style and your budget. Wearing nice shoes sends her the message that you're socially adept and smart enough to know how to dress yourself well. Show her that you 'get it' and that you don't need to be taken shopping."

If you're not sure what style of shoe will look best, you can't go wrong with a Weekender Oxford or any of the new spring styles over at Shoes.com, since their selection is always reliable. What goes hand-in-hand with dressing well, you ask? Smelling good. Make sure you shower, shave, floss and take those necessary steps to smell amazing.

Don't Fake It

Season 11's star of The Bachelorette, Kaitlyn Bristowe, can certainly speak to the importance of first impressions and first dates. She felt chemistry with now-fiancé Shawn Booth from the very beginning, but she also placed a high importance on the first date. Bristowe told me that it's especially important to find out if someone likes you for who you truly are:

"First impressions are everything, but I don't think anyone should ever try to put on an act in an attempt to seem appealing to someone, because it's also your opportunity to see if they like you for you who are. That's why honesty and staying true to yourself are important while making a first impression."

One of the many issues with pretending to be something you're not on a first date in an effort to impress someone is that the truth always comes out eventually. Wouldn't you rather find out if your date likes the real you? You simply can't go wrong with authenticity and openness.

Be Mentally Prepared

Being mentally and physically ready for your date is going to help you immensely when it comes to presenting your best self. Relationship expert April Masini agrees. "Being yourself is a given, but being your best self requires some preparation. If you show up for the date with a hangover, or without having showered or dressed nicely, you've given yourself a handicap in terms of making a good first impression.

Now, you'll have to overcome those deficits it win her over, which is possible — but it's much simpler if you're just prepared for the date in the first place." Always try to get a good night's sleep the night before a first date, just like you would the night before an important job interview.

Reserve The Entire Evening

If you're going on a first date, reserve the entire entire evening for your date. Commit to the idea that you might end up having so much fun getting to know each other that the hours will fly by. This is of the utmost importance because a first date should never be rushed. If you set up a date for 7 p.m. but you also make other plans for 9 p.m., you'll end up insulting your date when you cut things short. Marie Cosnard, head of trends at dating app Happn advises "Don't take a first date for granted. This is your opportunity to discover each other, which is why the best first dates are long — not rushed."

You'll get bonus points if you reserve a Friday or Saturday evening for her, because everyone knows that's like winning the lottery of date nights. I'm always thrilled when I get offered a prime date night such as a Saturday night, rather than being slotted in for a weeknight.

Be Present

A connection is more easily established when a woman feels that the man she's on a date with is engaged in the conversation. Your phone should not be visible, and you should definitely stay off of any hookup sites. You should be listening actively and asking follow-up questions to show your interest. Make eye contact, laugh at her jokes and don't allow the conversation to be one-sided. Know which questions should be avoided (don't talk about marriage, exes or income) and know which questions will push the conversation in the right direction.

If you're the guy who doesn't check his phone (not even once) during the the entire date, and takes a genuine interest in what she has to say, you'll stand out. This is what separates a great first date from a mediocre one: engagement.

Be The Man Who Plans A Real Date

The best first dates are the ones that involve inspiration, thought and planning. Women are always impressed when a man plans something unique, fun and creative rather than a simple 'hang out' at a bar. Although many men tend to prefer minimal planning and low-effort first dates, it goes a long way to put effort in on a first date because it makes you stand out and you suddenly seem more creative and less boring.

April Masini says "choose a place to go for drinks that also happens to have live stand-up comedy, or look up concerts in the area and buy the tickets in advance. Structuring the date requires very little effort with a lot of payoff, and shows you care enough to host the evening. This is a great habit to get into because it demonstrates good manners, respect and maturity." If you want to take her to a restaurant, try to think of a fun activity that the two of you could do after dinner, and find ways to make your date special and unusual. The man with a plan is the best kind of man.

Keep Things Light And Fun

Ideal first date locations include places with background noises or subtle distractions. For example, choose a relatively busy restaurant with good music or a cool view. Even better is a venue with an open mic night, karaoke or stand-up comedy. The benefit of these types of venues is that they put you at ease, they take the edge off the first-date nerves and allow you to just relax and be yourself. This laid-back atmosphere promotes authenticity compared to a quiet and intimate dinner in a fancy restaurant which could come off as forced or pretentious. Check out this list of more first date locations to avoid.

Who Pays?

If you ask a woman out, keep in mind that she likely expects you to treat her. It's only fair that if you ask someone out on a date, you treat that person. Choose a restaurant you can afford, or an activity that doesn't cost too much money. You may not want to invest too much cash until you're sure about her, which is fair enough — but that's why it's important to choose the first date venue yourself so that you have some control over how much the evening will cost.

If she offers to pay, don't let her. Be a gentleman, and pay on the first date. It will be noticed, appreciated and remembered.

Take Note Of What Worked (And What Didn't)

The final tip in this first date guide is to take mental notes of what works and what doesn't on a first date. Try out new and different first-date ideas from time to time and keep track of which ideas were genius and which were lackluster. If your date really enjoyed one of the activities you planned (or did not enjoy it) keep note of that. This information will come in handy when you're planning the second date.