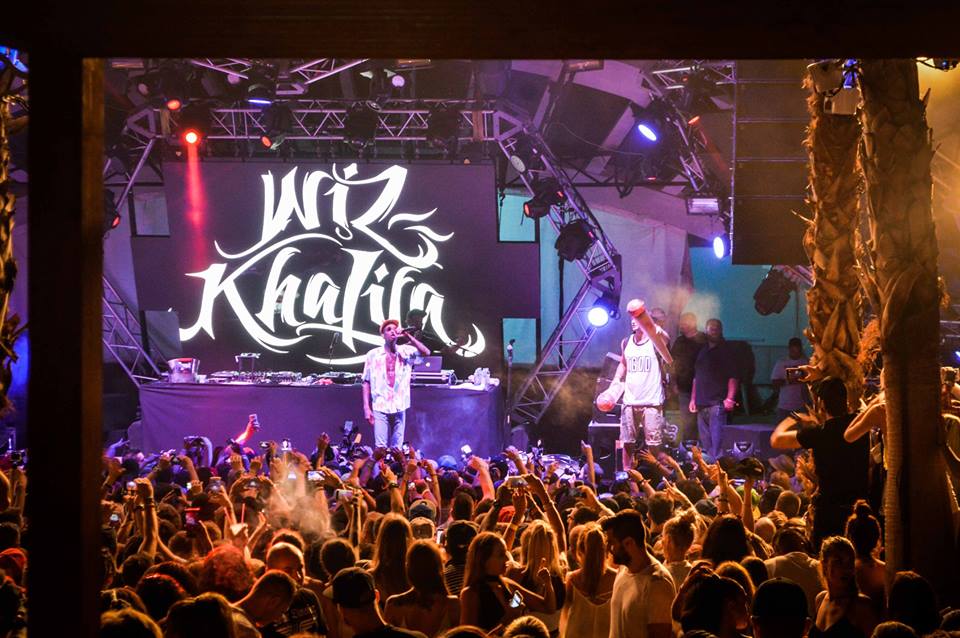 It's officially festival season, and you music festival enthusiasts are likely getting ready for upcoming festivals that will be the highlight of your summer – but do you really know how to get ready? You may be eagerly counting down the days, but do you know how to prepare a game plan that suits both your festival and your personality for the ultimate music festival experience? I encourage you to think of "festivaling" as a creative practice that is learned, not presumed. This month's Ultra Europe in Croatia presents Tiesto, David Guetta, Armin Van Buuren and more. In August, Chicago's Lollapalooza festival is giving center stage to artists such as Lorde, Chance the Rapper, Tove Lo and Blink-182. This September, Jay Z, Weezer and Red Hot Chili Peppers will be among the featured artists at the Meadows Festival in New York. Festivals such as these promise to be phenomenal, and the ambiance, vibe and experience will be truly mesmerizing. However, to enhance and maximize your music festival experience and make sure it's the memory of a lifetime, here are 10 festival-enhancing tips:
1. Splurge on VIP Tickets
If you can, always splurge on VIP tickets. It's always nice to have that VIP table as a recluse when you need a break from the dance floor, or that VIP viewing area that's less crowded with a better view, or that exclusive section of (much nicer) bathrooms. Most people don't regret their decision to upgrade to VIP status, and sometimes that status comes with a bunch of cool extras and freebies, too. However; a big part of making the most of your festival experience is organization. Part of that organization is researching your specific festival and what VIPs are offered, and reading reviews to see if it's worth the upgrade.
2. Bring Experience-Enhancing Supplements
A mood-booster that enhances your senses and the experience is a great idea, but I'm not talking about bringing or buying drugs. What if there was a safer and healthier alternative to those questionable party favors that are being passed around the festival grounds? With a growing number of drug-related deaths and emergency room visits during festivals, partying smarter is becoming a priority for many festival-goers. The CDC points out that although MDMA (or 'Molly') is a popular pill to pop at festivals, MDMA can cause "serious adverse effects, including hyperthermia, seizures, hyponatremia, rhabdomyolysis, and multiorgan failure." KATY is an all-natural alternative to Molly that allows you to get lit and have a blast during the festival safely and legally. It's a mood-boosting Nootropic supplement that naturally boosts serotonin and enhances the senses. It works best when you're moving and dancing, and you'll feel dreamy yet tuned in, lifted and energized.
EDM.com tried KATY and concluded "it was a very positive experience to feel energized and heightened physically and mentally, while not having to worry about breaking the law or chemically testing to make sure what we were ingesting was actually safe." A rep from YourEDM.com also tried it and said: "It was the awareness that captivated me most. Not psychedelic by any means, but the world around me leapt into focus. At no point did I feel out of control, speedy, nor felt the need to grind my jaws to a pulp. Also, KATY works with you as you move, meaning the more you dance, the more you feel it." Some people say it reminds them of Molly, but the most significant difference is that there's no depressing "come down". That's because KATY contains brain-boosting ingredients that are healthy for your brain, so the next day you'll feel clear-headed and amazing.
If you want to enhance your visual sensations even more while you're enjoying your 'high', order a pair of diffraction glasses to bring with you. Diffraction glasses are perfect for a music festival with a brightly lit stage and laser lighting, because they can transform lights into a gorgeous spectrum of rainbow colors and make lights look extra-mesmerizing to give you a visual euphoria. Basically, you get to have a personal light show anywhere you go. These experience-enhancing accoutrements will guarantee that you'll have the ultimate music festival experience.
3. Bring a Fanny Pack of Essentials
Mood-boosting accoutrements are great, but what about the basic essentials? Fanny packs are the ultimate hands-free way of keeping your music festival essentials on you at all times without a heavy backpack or having to carry a purse. You'll barely notice that it's around your hips as you dance the night away. Your fanny pack should have the following items in it in order to maximize your music festival experience: sunscreen, chap stick, sunglasses, wallet, phone, portable charger, travel-sized baby wipes, gum, condoms, granola bars and water. Yes it will be large enough for all of those things and no, it won't be heavy. Your phone can double as a flashlight and a camera, so there's no need to bring those things. Baby wipes are perfect for a quick, refreshing wipe-down to cool yourself off when you get too hot. They're also essential if nature calls and the line up for the port a-potties is way too long. By packing a fanny pack of essentials, you're upgrading your festival experience to a much higher level of comfort and security.
4. Prep Yourself Both Mentally and Physically
Music festivals can be pretty overwhelming, what with the round-the-clock synergy, the required energy, the noise, the heat, the extraordinary stimuli – the list goes on. Get a good night's sleep every night for the few days leading up to the festival, and hydrate and eat well leading up to it, too. Use the days leading up to the festival as peaceful days to store up energy, so don't party or get wasted during the lead-up.
If you're an introvert you'll need to mentally prepare for all of the humans. Human interaction is something introverts can thrive off of if they've prepared themselves for the event. I myself am an introvert, but I can have a great time at these festivals if I mentally prepare myself for the experience, knowing that I want to open myself up to the festival and everything that comes with it. I think of it as a vacation from my solitude, and my reclusive lifestyle will be waiting for me when I get back home. Remember that social interactions are good for your health, so you should embrace the social aspect of the music festival.
5. Avoid FOMO By Having it All Planned Out
Everyone loves the man with a plan, and the woman on a mission. Having a plan means knowing the lineup, knowing the schedule, reading the list of what's available to see, do, buy and eat, deciding what the priorities are and making your own list. You don't want to miss out on something cool that was being offered at your festival because you didn't do your research and therefore didn't know about it. Festivals often have crafts vendors, drum circles, photo booths, art shows, workshops and tons of other activities you'll want to know about. When you've figured all of this out in advance, you'll have way less FOMO and much less anxiety at the festival.
You'll also want to plan what to wear, what to bring, and plan 'meeting spots' with friends in case you lose each other. Know the festival rules so that there are no unexpected surprises or confiscations.
6. Dress for Comfort
Your festival outfits should be meticulously planned out. You want to look good, sure, but that comes second to comfort. Dress to dance, walk and be in the heat comfortably. Shoes should, without question, be some type of running shoe with support. Clothing should be breathable and loose rather than tight and constricting. If you tend to chafe between the thighs, keep that in mind before deciding on those short-shorts. Don't wear expensive accessories. Carry a flannel button-down or a sweater in case it gets chilly. Remember that your outfit choice can make or break your festival experience.
7. Practice Being Present in the Moment
When you constantly have your phone out – taking videos of each band for your Instagram story and snapping a million selfies – you're missing out on what's actually in front of you and all around you. Music festivals aren't cheap, and you're missing out on what you paid for when you use your phone too much. Practice being present in the moment and being mindful of your incredible surroundings. Take it all in. Don't watch it through an iPhone screen. Pay attention to the vibration from the speakers, the sounds, the smells, the air, etc. Your phone should be used minimally. Take some photos and videos, sure, but don't be doing this all day long.
8. Be Safe
Being safe is key at music festivals. Know where the first aid booths are located. Keep your wits about you – don't get too drunk. Pace yourself and don't accept that "Tylenol" from the guy in the bear costume. It's much safer to opt for the natural high and take KATY instead of drugs. Stay hydrated, and drink tons of water. Wear a hat and sunscreen because heatstroke and sun burns are a real buzz kill. Wear ear-protecting headphones (there are even some brands that enhance the sound of the music while protecting your ears.) Practice safe sex and don't put yourself in situations where you're suddenly alone with someone you don't trust. Make sure you always have a portable phone charger and enough cash. Plan meeting times and locations with your friends or have a buddy system in place.
9. Go With a Good Crew
There's nothing worse than going to a music festival with the wrong people. Imagine if your crew included one person who hates crowds, one person who cringes at the idea of loud music, and another person who doesn't like meeting new people. When you buy tickets for a music festival, buy tickets with people who have the same goals and personal preferences as you. Go with people who have a similar taste in music and a similar vision of what the ultimate festival experience would look like. You'll want to go with people who are open-minded about the experience.
10. Get Into Character
To fully immerse yourself in the festival experience, it's fun to get into the spirit of things and dress in some type of costume or add some type of quirky style to your festival outfit. This can be as simple as attaching peacock feathers to your shorts, or organizing a matching outfit with your crew. If, for example, you want to be a superhero, it's pretty easy to tie a cape around your neck and wear an eye mask – and it makes the experience more fun. Getting into character creates a more memorable and special experience for you, and matching costumes will help you spot your crew more easily. A costume helps you make new friends, too. You'll be more approachable with your cool costume on, and people will ask to take photos with you and they'll want to party with you. Get into the spirit of the festival, and you'll feel as though you're part of the community rather than a passive watcher. That's what these legendary events are all about.

Erica Gordon is the author of Aren't You Glad You Read This? The Complete How-To Guide for Singles with a History of Failed Relationships Who Want their Next Relationship to Succeed, available here.