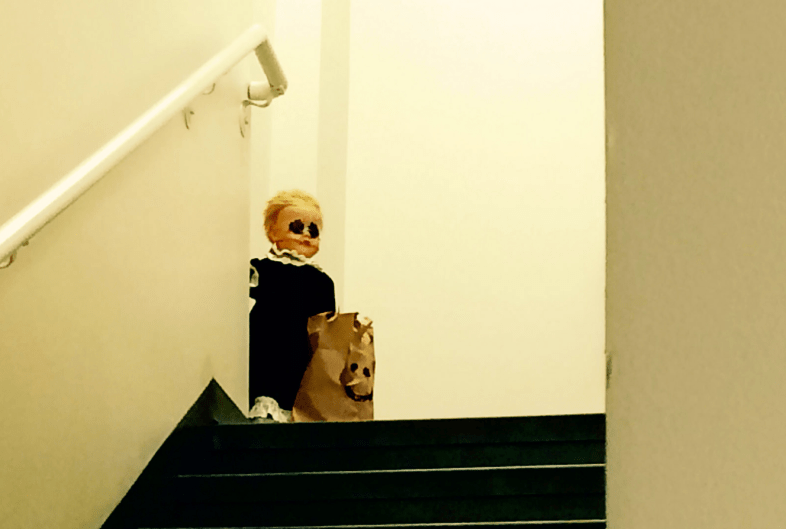 I moved to a new town about a year ago. I was offered a job and was at a point in my life where I felt restless and eager all at once. A new job in a new town was exactly what I had been waiting for.
In two weeks time, after saying goodbye to my friends and family, I packed up and made the four hour drive to my new apartment.
Turns out, it's tough to make new friends once you're out of college. I settled into the job just fine, my co-workers and daily routine both to my liking. Meeting new people was difficult though. I didn't go to church, I didn't really go out much, and I wasn't part of any club.
After a couple weeks of maddening isolation, I forced myself to go to a bar, determined not to leave until I met a few locals. I'm glad I went because that's where I met Lydia. I happened to sit down next to her and, after I ordered my drink, she noticed me and smiled, commenting on my shirt.
That sparked our conversation and eventually, after a few drinks, I summoned the courage to ask her out to dinner. She said yes and my life was suddenly exciting again. I couldn't stop thinking about her, couldn't spend enough time with her. She was amazing and our date turned into two, then three, until finally she came over to my place for the night. In the morning, there was no question of how we felt about each other.
As the weeks turned into months, our relationship only got better. We never fought, we never argued. Hell, we hardly frowned at one other. I knew that we hadn't been dating that long, but even so, everything was so perfect that I was convinced we would stay like this forever.
One thing that did strike me as odd though, was that she never wanted to spend the night at her place. We always ended up at my apartment, which was fine, but it struck me as kind of strange. I had seen her place only once and it seemed perfectly fine. Her apartment consisted of an entire top floor of a three story house, fairly old, but well kept.
I asked her about this once or twice, suggesting we end the evening in her bed, but she always wriggled out of it. I didn't press her too much, her excuses always mildly valid.
Well…all that has changed.
You see, we did end up at her place for the night.
And Christ, I wish I had listened to her.
CLICK BELOW TO NEXT PAGE…