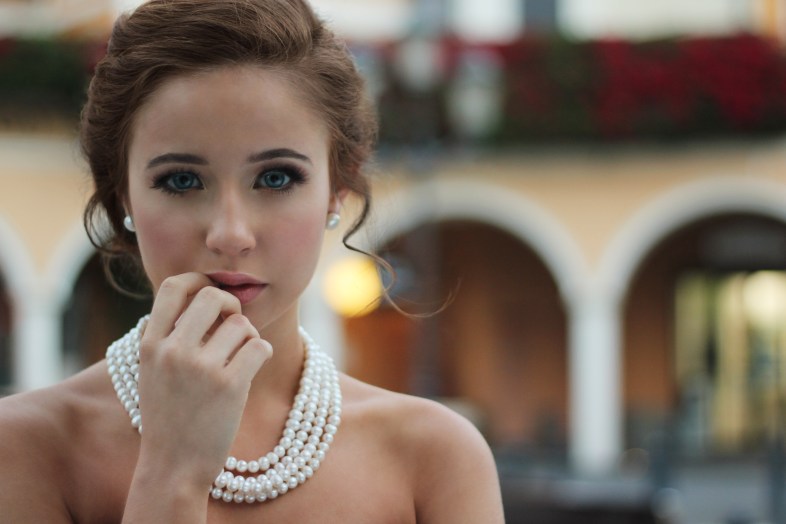 Dear You,
I am writing this letter to let you know that I like you the moment I set my eyes on you. It grows deeper by day and believe me I've tried every possible way to shrug and avoid this feeling. Funny how though, we hardly talk, but those small talked from the past is enough for me to treasure for a lifetime.
You may not be able to read this letter anyway for I have no guts on giving this to you. If you happened to read this letter by any means I want you to leave it just like that. You don't have to answer nor mention it. I forbid you. I know I am hallucinating to believe that you will feel the same for I know it is impossible. No, I am not asking for more, meeting you and knowing you is more than enough.
So I want you to stay quiet, go on with your beautiful and adventurous life, have fun and continue being awesome as you are. This letter happens to just pass you by, that it never happened, that this is just like our normal encounter every day; ignoring each other. Because knowing that you read this makes me fall to my knees and makes my pulse race.
I also want you to know that your voice is music to my ears, that I end up wearing my earplugs almost every day because hearing more means falling for you more.
Did you know that you have the sweetest smile that I have ever seen? And that you look twice more handsome when you throw one?
But most of all you have the most passionate eyes. And I wonder how many fall on their knees when they see you stare? You have a stare that could mean anything or nothing to someone, but for me it means everything. It means even for a while I get to glimpse with those eyes, with your passionate eyes.
And lastly, you wear your hair like no one else can. Be it lay on your shoulder or in a bun. You wear it like an armor, like you are the most masculine of all.
I hope these makes you smile even a little, but if it creeps you out, my deepest apology.
To tell you honestly, you are the person I never wanted to meet. Because I know meeting someone like you means changing my beliefs, it means a big impact on my everyday life. You are the person I never planned to meet. You are the person I was afraid to meet. You are the person I never expected to meet.
But I want to thank you. Because meeting you means I am still alive, that after all those bad times in the past that I almost believe that this is impossible to feel again, like an arrow shot from a crossbow, like a flash of lighting leaving a jagged line across the sky, it happened, so sudden that it is almost foreign to me.
Thank you, though I know you have no idea about this (but you have now), thank you, because in the shortest months of my life I feel more alive than ever, more delighted, more colorful.
You serve as the rainbow after all the storms. Thank you for being my inspiration in so many ways you know nothing about.
I'm afraid for this day to come, to finally bid goodbye. I feel so sad every time I think of it and I do think of it every day; from the moment I open my eyes in the morning to the moment I close it at night. If only I can drag the days longer to always hear your voice even if I always wear my earplugs, to always see your smile, to always take a sneak on your eyes, to always admire how your hair perfectly suits you,.
If only I can drag the days longer to always be with you even from afar and feel your presence each and every time. It hurts and it hurts more every day. If only I can wipe all the feelings I have for you. If only I can teach this heart of mine to stop beating for you. If only I can unlove you. If only it would be that easy. I will. But it isn't, because I have fallen for you more than I can imagine.
I'm sorry for liking you.
I'm sorry if, for the past months that me glancing-to-staring at you gives you creeps. Sorry if I irritate you when you catch me glaring at you. I don't even know why I am apologizing in the first place but I know somehow with those instances I felt that I annoyed you and I am deeply sorry for that. It's just, there are some things in this world you can't let your eyes off it; no matter how hard you tried diverting away from everything.
I guess that's the beauty of the eyes, it will lead you right back where it finds beauty beyond comparison; but as tricky as it is, it pursues the things that will hurt you all the more without it knowing as it did to mine.
I guess it's just me building pile of memories with my eyes that somewhere behind it, it has seen something worth staring, worth keeping, worth remembering.
Please don't hate my words. There are days that I'm bad at it.
I'm really bad at it.
If by fate we see each other again one day, I want you to ignore me, to continue walking, to continue where you are going. But I know deep down, I want you to smile at me and wave at me and ask how am I. But no, please, don't do that.
And God's be good you will live a life with so much adventure, a life not just what you desire but a life that you deserve with your family, your friends, and your special someone. And I am more than happy to know that.
Thank you because, because of you, I have felt this kind of emotion the same feeling I have when I'm on top of every mountain, the same feeling I have when I'm in the middle of the sea, the same feeling I have when I am surrounded by my books.
Thank you because, because of you I have felt this kind of emotion; as high as the highest peak and as deep as deepest sea and all the roads in between.
See you at the crossroads, this whole thing meeting you, it was and still an extraordinary and blissful adventure I will never forget about.