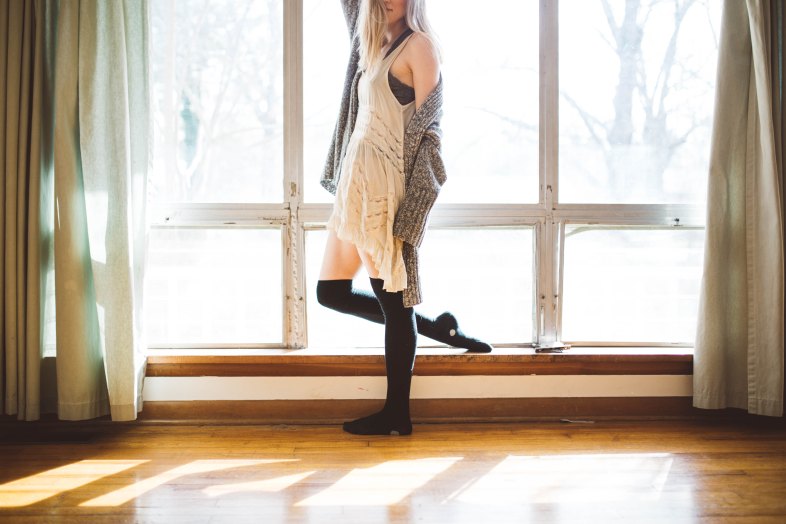 The feelings rush into your heart as fast as gasoline setting on fire. It has been too long since you've felt this way and it burns deep. You try to play it cool as much as possible, but you're the type to wear your heart on your sleeve. It's inevitable – the wants, the needs, the desires.
Everyone tells you to let him come to you. At this age though, why is that still a thing? You're over the games, you've dealt with being alone and you've experienced love followed by heartbreak. You know what you want and that shouldn't be your fault.
The days you're together are magical, and the nights those lead into are a fairytale. You start getting to know everything about each other. Staying up until 4 am asking and answering every question imaginable becomes routine. He gives no indication you're moving to fast, no sign of turning back, no thought of wanting to slow down.
Then there come the nights he wants nothing to do with you. You've discussed the whole communicating thing and expressing feelings. You've had endless talks about your sensitivity and your neediness. At the time, he believes "it's cute", "it's endearing", but in reality, its pushing him away-until he's gone.
Feelings of insecurity and hopelessness surround your brain. Second guessing yourself becomes a daily activity. Why isn't he inviting me out with his friends? Why doesn't he want to constantly spend time with me? Why doesn't he try to go above and beyond? You're used to being the pursued not the one pursuing and it's killing you.
How is it fair that because feelings overwhelm your brain and because you acknowledge them, you're in the wrong? I want a love that is pure and magical but apparently that is too much to handle.
I'm an independent woman. I am strong, I am smart, I am outgoing but all of that combined with knowing what I want, is against society's norms. I am not allowed to express how I feel, I am crazy if I am too interested in someone, I am needy if I want to see the person I like multiple times a week.
I can't control it though. I deserve a person that doesn't just "handle" me but truly wants me. I deserve to not only feel happiness from myself but also from my partner. While some might think that's too much to ask, it shouldn't be.