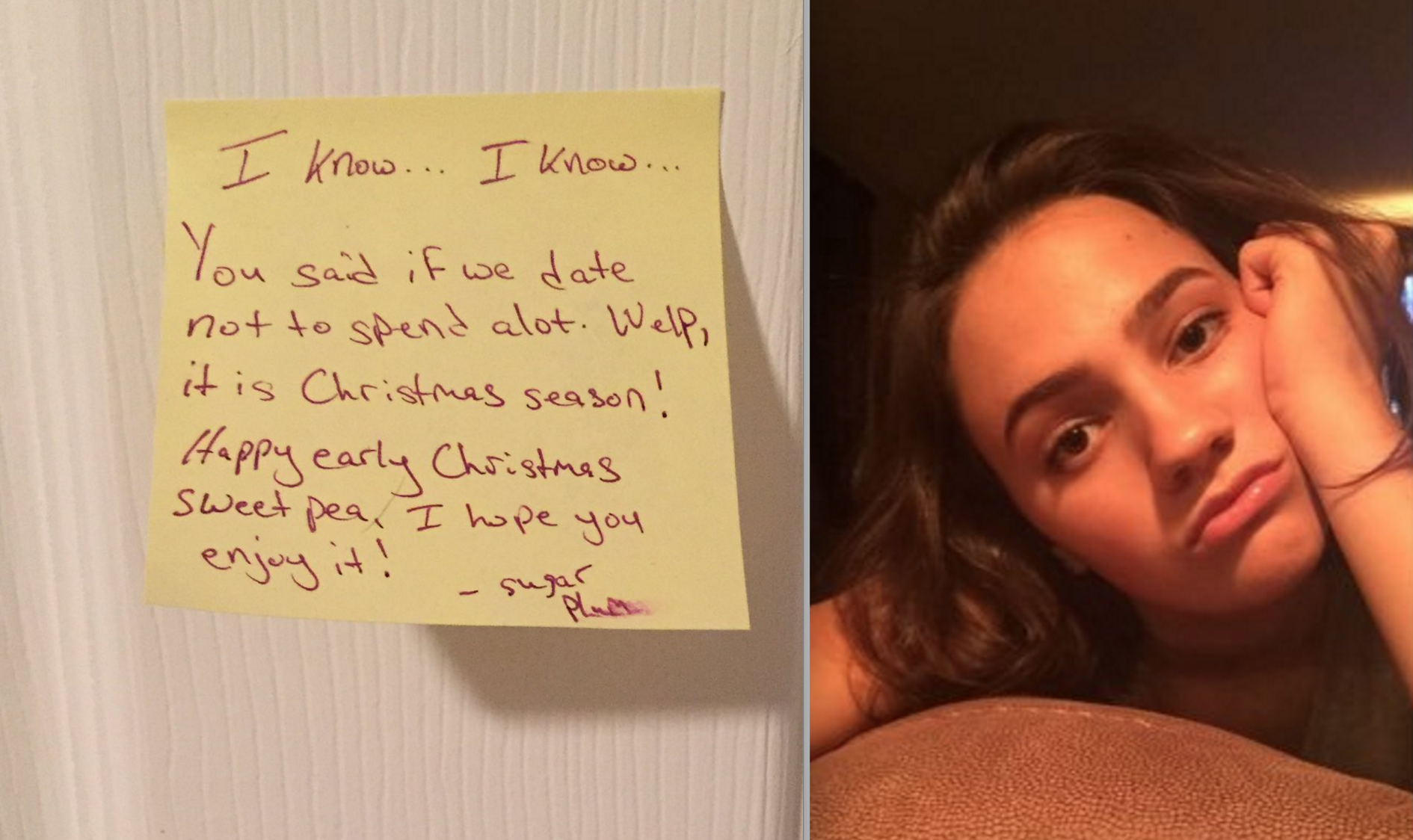 Twitter user Amazing Grace and her boyfriend promised each other that they wouldn't go crazy on Christmas gifts! Specifically, she made him promise not to spend a lot.
Well, I can't comment on how much money he spent. But he definitely spent a lot of time assembling this totally bombass gift.
It starts with this note that the boyfriend puts on her door.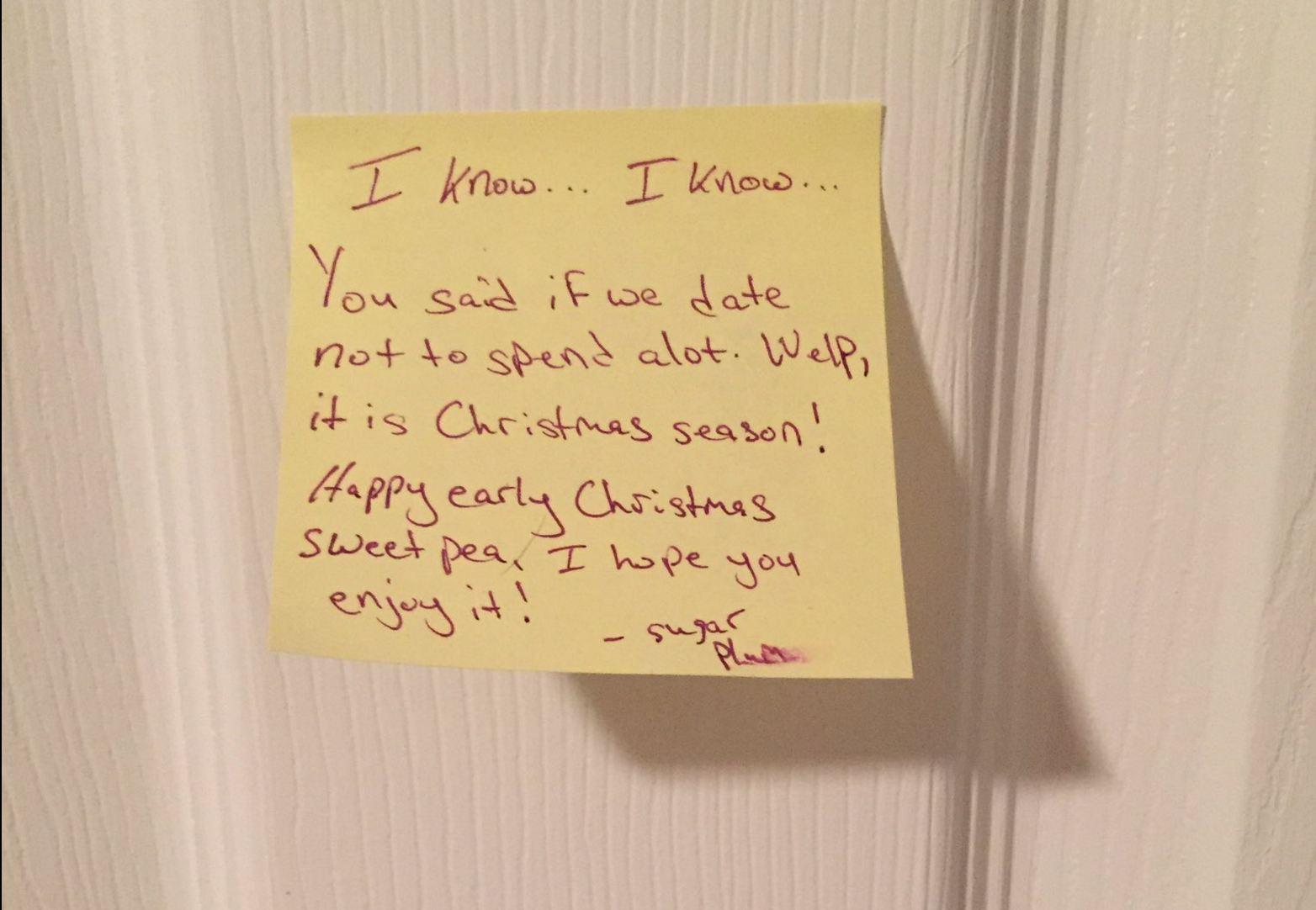 He's setting expectations high by admitting that he ignored their agreement to not "spend a lot." I guess we are going to see if his gift can live up to that hype.
(Spoiler alert: it does)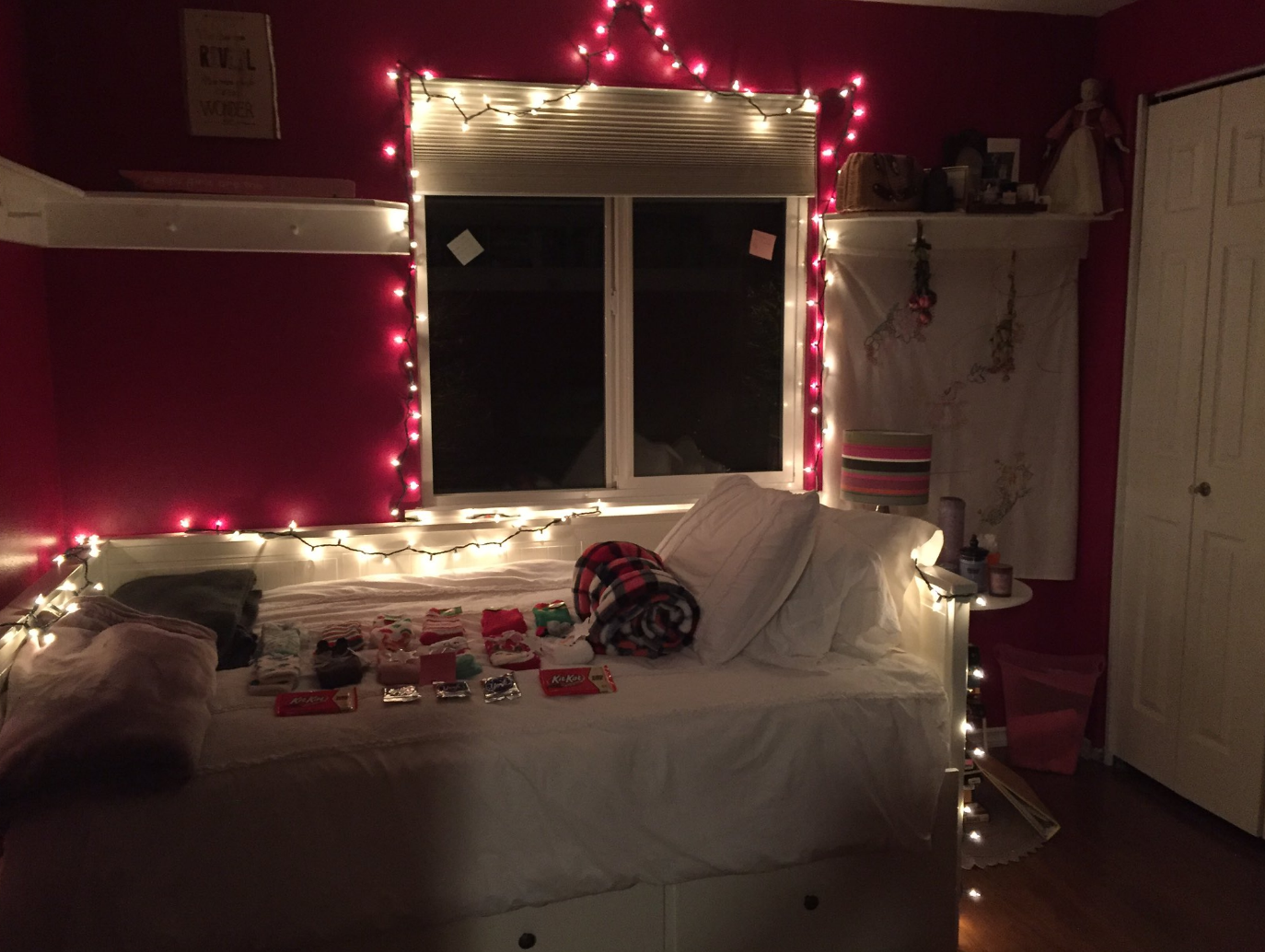 The first thing "Amazing Grace" notices is the Christmas lights strung along her window. She loves lights, and is absolutely ecstatic about the display. Then she sees the arrangement of items on her bed.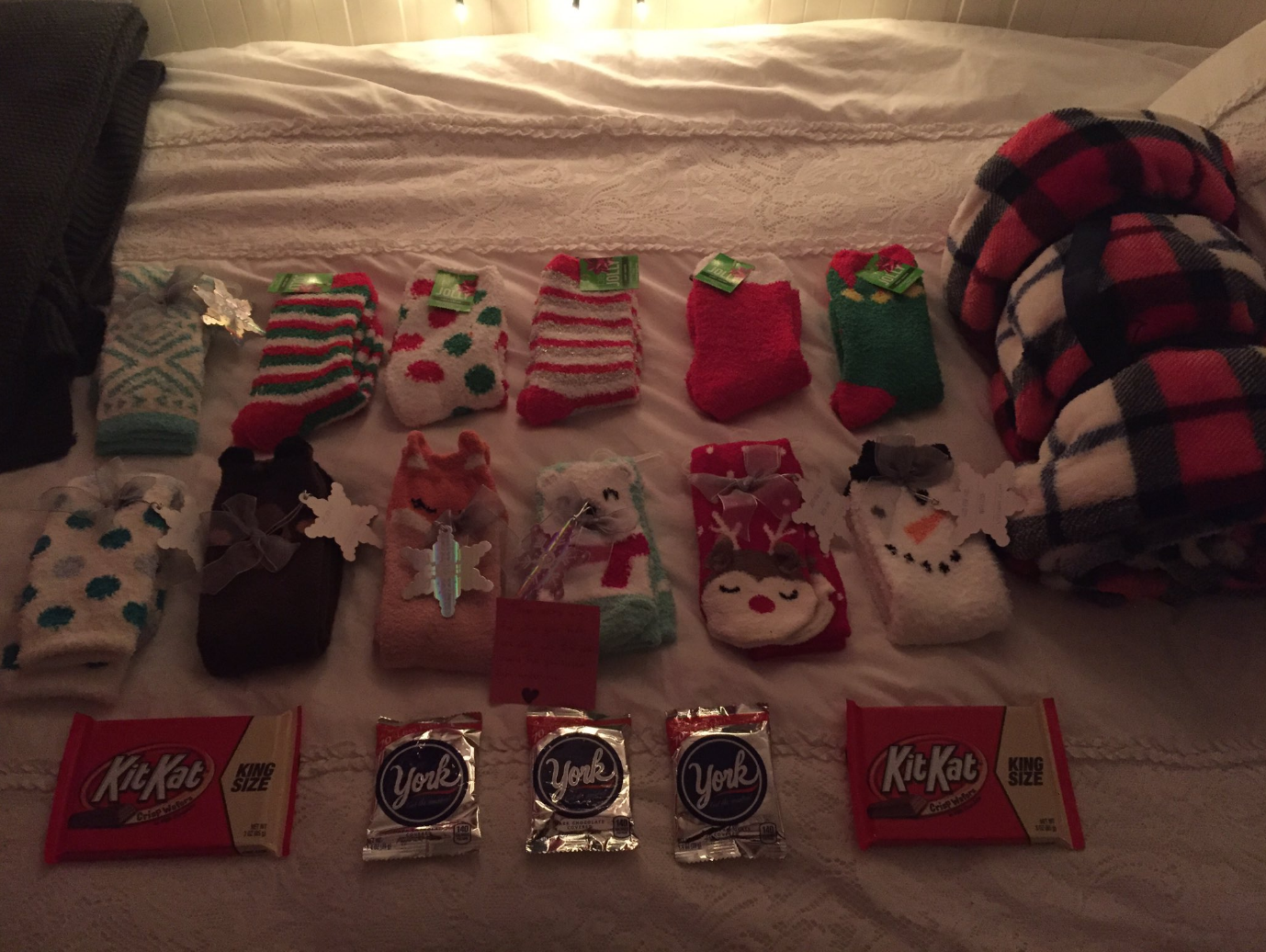 Lined up, almost perfectly, are 12 pairs of socks, a warm blanket, and five pieces of candy. While this seems like a pretty dope gift for anyone, the girlfriend in our story explains how it is actually 100% perfect:
He knows that I'm always cold and that I love Christmas lights so he surprised me when I got back from vacation
By setting up the Christmas lights perfectly, and giving her gifts to fix her coldness, this boyfriend totally NAILED his Christmas gift this year.
AND, he even left this cute note with everything.
(Although the socks may have been from Aeropostale, but I guess we'll forgive him for that one!)
I think they're from Aeropostale

— grace (@graceklepec) December 12, 2016
People on the Internet are def super jealous about this gift. Some even tagged their significant others, hoping that they would get the hint.
https://twitter.com/nijhar_gurpria/status/808100994118651904
@TatoCondeC take note

— Vicky (@vickypalami) December 7, 2016
This near-perfect dude has definitely made living up to Christmas a lot harder for all the other boyfriends in the world.
Good luck, fellow men.